In Jean-Claude Van Damme's Action Career, One Movie Stands Above The Rest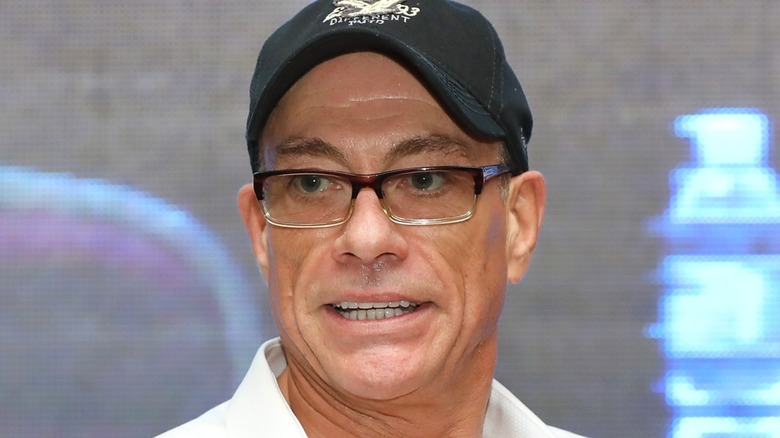 Victor Chavez/Getty Images
If you had to compile a Mount Rushmore of action movie stars — especially in the 1980s and early 1990s — Jean-Claude Van Damme's face would most certainly be on that mountain.
The Belgian martial arts legend amassed legions of fans throughout his decades-long career thanks to hits like "Bloodsport," "Kickboxer," "Lionheart" and "Universal Soldier." Van Damme is still beating up bad guys to this very day, with his 2021 movie "The Last Mercenary" currently streaming on Netflix. The 60-year-old fell on some hard times for a while in the 2000s, but was eventually able to fight his way back into the mainstream. The career renaissance saw him take on roles in "Kung Fu Panda 2" and "The Expendables 2," along with more artistic action movies.
Van Damme has over 70 acting credits since he first splashed onto the film scene in the early eighties. But which of the action legend's roles is actually his best? The IMDb ratings may actually surprise you.
It's not Bloodsport ...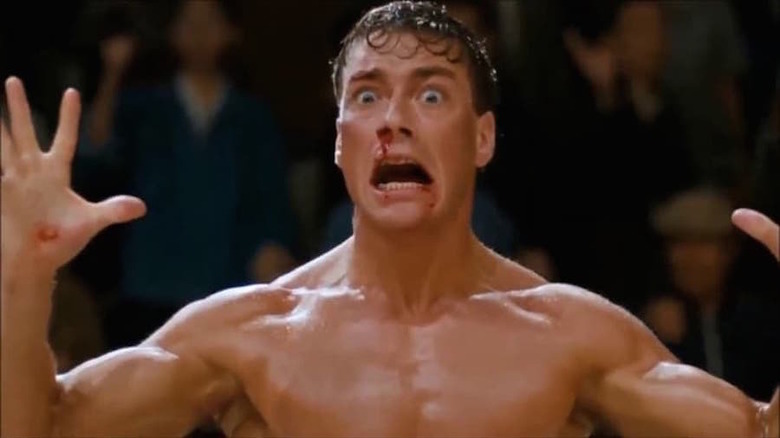 Warner Bros./DC Entertainment
While Van Damme's breakout action role may be his most famous, it's his namesake film "JCVD" that is actually the highest rated on IMDb and the biggest hit among critics. The 2008 action flick featured Van Damme playing a self-reflective version of himself, who discusses his life and career on-screen during a bank robbery that he's caught up in.
"JCVD" currently has a 7.1 IMDb rating — making it the only movie in Van Damme's expansive catalog that is rated in the sevens. "Bloodsport" sits at a 6.8, and the next highest is "The Expendables 2" at 6.6.
Van Damme was able to really strike a chord with fans and critics in "JCVD" due in large part to his unabashed honesty and self-awareness. Breaking the fourth wall, he talks to viewers about the difficulty of getting older and landing parts in Hollywood, and having to compete with the likes of Steven Seagal and other action megastars over the years. Van Damme is truthful and funny and open — something people weren't used to seeing from him in his heyday. "JCVD" helped kickstart Van Damme's resurgence in the late 2000s, and for that alone we can appreciate it.