The Romantic Dramedy Hidden Gem You Can Catch On Hulu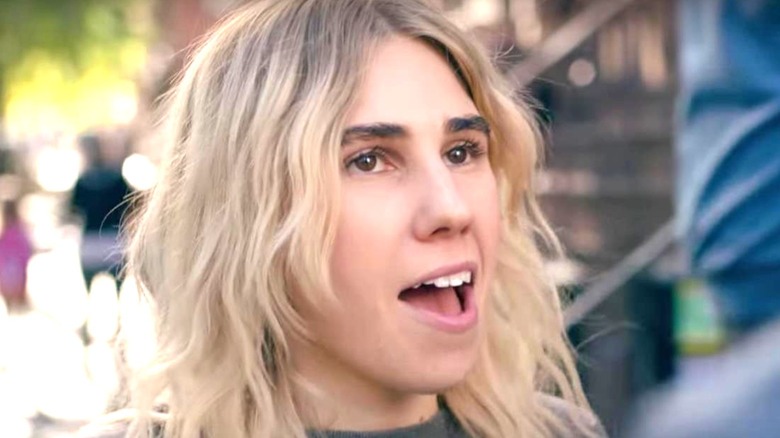 FilmRise
Love stories always make the best dramedies. They're naturally filled with as much drama as joy, making the dramedy category the most fitting place for them to rest. Famous examples include Billy Wilder's "The Apartment," starring Jack Lemmon, Shirley MacLaine and Fred MacMurray and, more recently, "Silver Linings Playbook," starring Jennifer Lawrence and Bradley Cooper.
If you're a fan of the genre, you may be looking for your next romantic dramedy to watch. Hulu currently has a charming hidden gem available to stream that even the most ardent genre fans may have missed: "The Boy Downstairs," featuring "Girls" star Zosia Mamet in the lead role. On "Girls," Mamet captivated audiences as the bubbly and naive Shoshana, the youngest of the four central friends. More recently, she starred alongside Kaley Cuoco on "The Flight Attendant" as the practical lawyer best friend to Cuoco's Cassie.
While Mamet's characters have love interests on both shows, in "The Boy Downstairs," she gets to portray the romantic lead — and excels at it. Here's why it's a hidden gem worth watching.
The Boy Downstairs is a charming and refreshing love story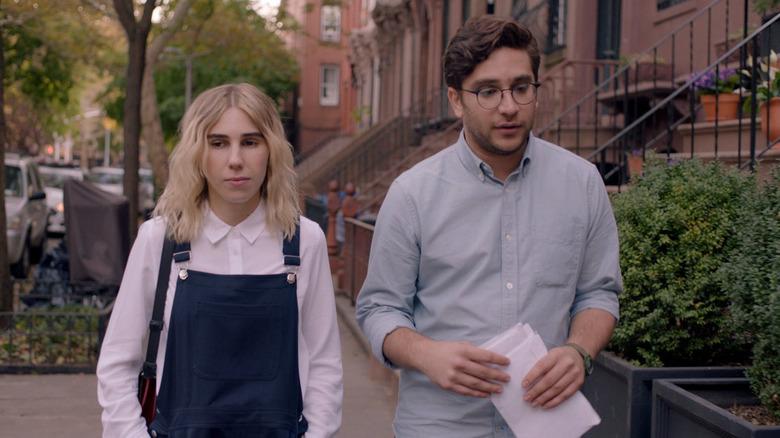 FilmRise
Written and directed by Sophie Brooks, "The Boy Downstairs" focuses on Diana (Mamet), who moves back to New York City after a few years living in London, only to find out that her ex-boyfriend Ben (Matthew Shear) lives in the same building. As it turns out, the two only broke up because of Diana's already-made plans to move to London — and some fear of commitment on her part — and things very well might not be over between them. Supporting cast members include "Parenthood" actor Sarah Ramos and veteran actor Deirdre O'Connell ("Eternal Sunshine of the Spotless Mind").
Many critics enjoyed the refreshing take on a familiar story that "The Boy Downstairs" boasts. The Observer wrote, "It offers a valuable insight into how young women can be just as bumbling, emotionally inept and ambivalent about commitment as men." 
There was also plenty of praise for Mamet's performance, in particular. Empire Magazine wrote, "Zosia Mamet is the major selling point here. In a film that's lovely but unlikely to prove memorable, she shows she can carry a film with immense charm." 
Brooks' writing also earned some acclaim, with The Guardian declaring, "'The Boy Downstairs' is a reminder that, against all the odds, just talking can be intensely cinematic."
If you enjoy quiet but compelling films with leads who have a vibrant chemistry between them — one that results in the kind of believable connection that keeps you rooting for the main couple — then "The Boy Downstairs" may be the perfect dramedy for you to check out next.