Will Smith May Fight His Own Clone In Ang Lee's Gemini Man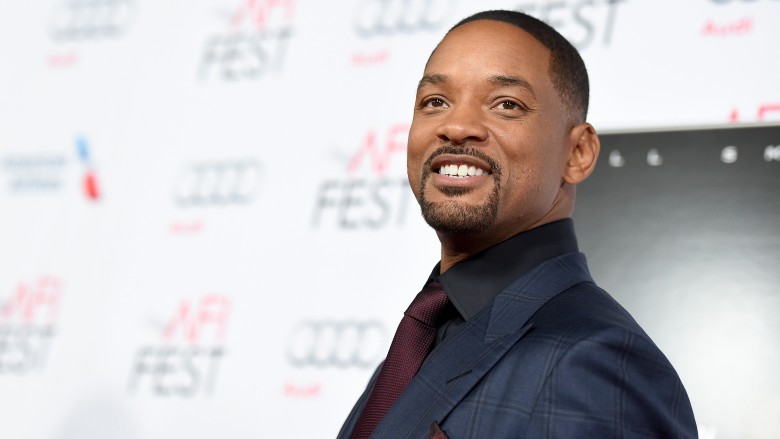 Getty Images
With films like Independence Day and I Am Legend in his resume, Will Smith is certainly no stranger to science fiction, and now, it looks like the actor might be returning to the genre. According to The Hollywood Reporter, Smith is in talks to play the lead in Skydance's Gemini Man, a project that's been floating around Hollywood for 20 years. However, if Smith accepts the gig, he'll be doing some acting overtime, as the star will play two different characters locked in a fight to the death.
Originally pitched by Darren Lemke in 1997, Gemini Man centers on an NSA agent who's about to quit the business, but his retirement plans get cancelled when he learns there's an assassin hunting him down. But things get even more complicated when our hero realizes the killer is his own clone, only 25 years younger. It's a pretty fun premise, but Tinseltown executives have had a pretty difficult time getting this thing made. Over the years, actors like Clint Eastwood and Mel Gibson have been considered for the project, but the film never got off the ground because, up until recently, Hollywood just didn't have the technology for the whole clone angle. True, some people considered casting different actors for the two parts (a la Bruce Willis and Joseph Gordon-Levitt in Looper), but alas, the film stayed in development hell for decades.
In addition to a string of actors, Gemini Man has shuffled through quite a few screenwriter (Brian Helgeland, Andrew Niccol, and David Benioff, according to Collider) and several directors, as well. Tony Scott was considering the film back in '97, and in 2009, Curtis Hanson was thinking about giving it a go. Recently, Variety reported that Ang Lee (Life of Pi, Brokeback Mountain) may very well take a seat behind the camera, but still, this whole project is very touch-and-go at the moment. After all, Smith is a busy guy, and if he plays the part of Genie in the upcoming Aladdin movie, that might prevent him from working on Skydance's sci-fi project. However, while we're interested in seeing Smith's take on a classic Robin Williams character, it would be pretty awesome to watch the superstar go toe-to-toe with a digitally de-aged version of himself.
We'll be sure to keep you posted with more news as it comes out, but in the meantime, check out a film with a similar concept to Gemini Man with the untold truth of Looper.