The Krysten Ritter Dark Fantasy That's Got A Grip On Netflix Subscribers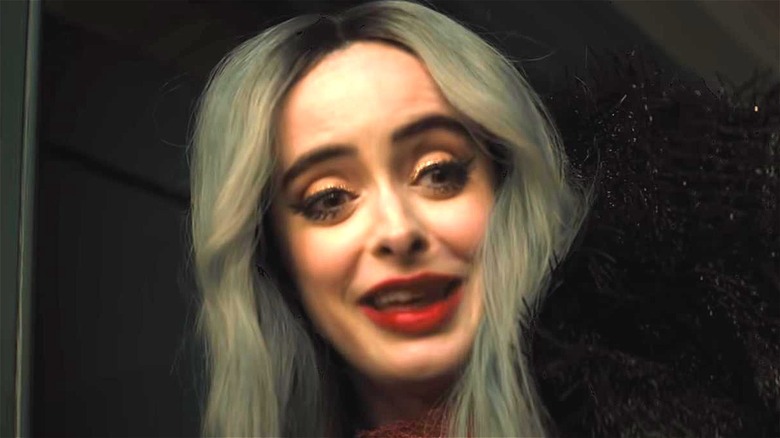 Netflix
Who says tales of horror and monsters have to be limited to solely adults? While it's probably a good idea to get your kids out of the room when you decide to cue up "Evil Dead," you should invite them back in when it's time for something a little lighter, like "Nightbooks" on Netflix.
You could consider this twisted tale an update on "Hansel and Gretel," only instead of two kids being captured by a witch, played by Krysten Ritter, in a cottage in the middle of the woods, they stumble upon her abode in an apartment building. Once she traps Alex (Winslow Fegley) in her home, she tasks him with giving her a scary story every night. If he fails, the consequences would be dire.
Sam Raimi is one of the producers of "Nightbooks," which gives it more than enough horror cred to make it worth a watch. It may still be some time before Halloween gets here, but it's never too early to scare yourself silly.
Nightbooks offers whimsical terrors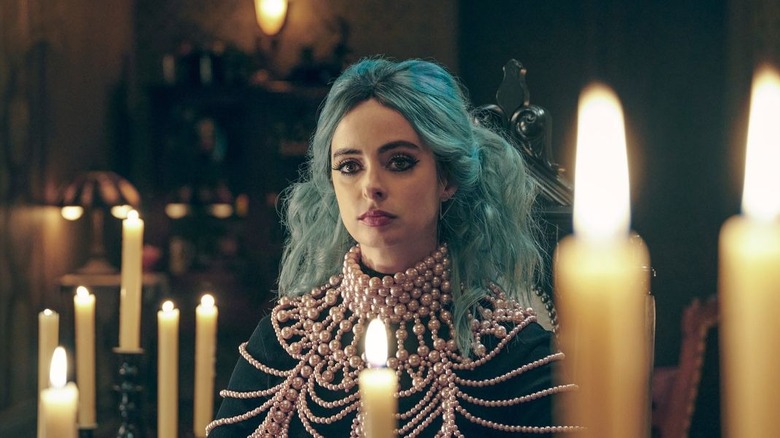 Netflix
Alex has a knack for telling scary stories, so he thinks he has it made when the witch allows him to live momentarily to tell her tales. He already has a book filled with adventures, but he has to get a bit more creative when it's destroyed. Together with his new friend, Yazmin (Lidya Jewett), they'll have to uncover the solution to getting out of the apartment alive.
Horror movies for kids tend to be a tricky proposition. You want them to be effectively scary enough to get kids interested in the genre but not too frightening to where it scars youngsters for life. "Nightbooks" manages to excel in this tricky balancing act, allowing it to join the likes of "Goosebumps" and "Coraline" for great films to watch around Halloween for families. Scott Tobias of Variety thought so, too, writing, "Its whimsical touches, along with a reverence for creative young minds, gives the film a warmth that counterbalances its shocks."
Even if you don't have any kids, there's plenty in this charming horror for adults to enjoy, especially if you have a proclivity for creativity like Alex. It's a lighthearted adventure that won't leave you checking under your bed for monsters.