The Surprising Role That Made Emma Stone The Most Money In Her Career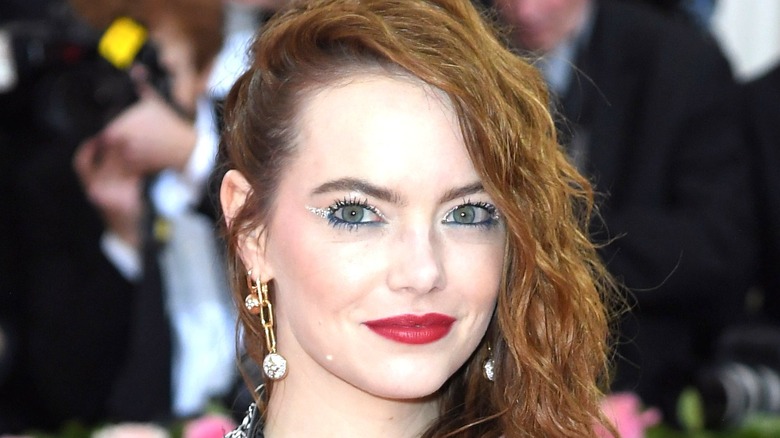 Karwai Tang/Getty Images
As far as rises to Hollywood stardom go, few have felt quite as meteoric as that of Emma Stone. Though she's well over a decade into her career, it doesn't seem like that long ago that Stone was breaking out as the cooler-than-cool Jules in 2007's blockbuster teen comedy "Superbad." Just a couple of years later, Stone was stealing scenes in the hit zombie farce "Zombieland," and claiming leading-lady status in another high school comedy classic, "Easy A."
Stone's notoriety only grew from there, with the actress delivering lauded turns in the ensemble rom-com "Crazy, Stupid, Love," the racially-charged dramedy "The Help," and the superhero tentpole "The Amazing Spider-Man." By the time she earned her first Academy Award nomination for 2014's "Birdman or (The Unexpected Virtue of Ignorance)," Stone had already carved out a career that would be the envy of any actor in Tinseltown. With every profile-raising hit she logs, the asking price for her services goes up with it. That naturally begs the question of which film in Stone's nearly spotless cinematic oeuvre delivered her biggest payday. As it turns out, the film that had Emma Stone dancing all the way to the top might surprise you.
Seems La La Land was a big movie for Emma Stone in every way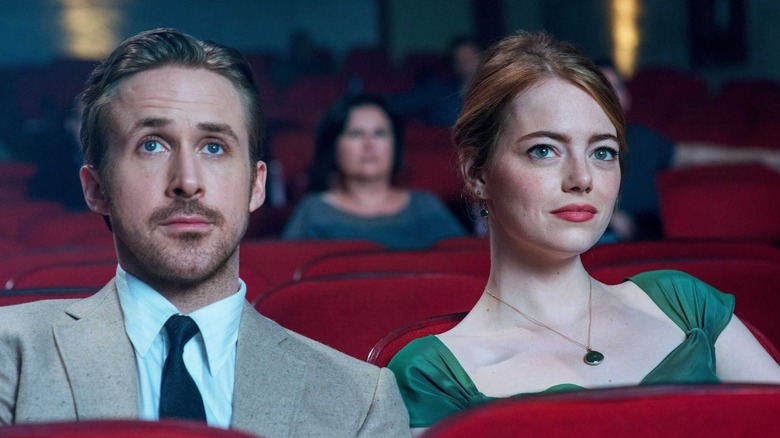 Lionsgate
It seems Emma Stone got paid to sing, and dance, and woo Ryan Gosling in 2016's Oscar-winning musical "La La Land." And if a massive payday wasn't the cherry on top of Stone's "La La Land" cake, the Best Actress Oscar she won for her performance surely was. So, how much did she actually make for her work on the film? While exact figures are not available, a 2017 Forbes report heralded Stone as the highest-paid actress in the world, noting she'd made $26 million in the calendar year stretching between June 2016 and June 2017. As "La La Land" was her only film in release over that stretch, Forbes credits the film for covering the bulk of her income.
With Box Office Mojo reporting the production budget for "La La Land" was only $30 million, it's safe to assume much of what Stone made from the film came from a potentially lucrative backend payday as "La La Land" netted nearly $450 million in worldwide ticket sales. Either way, it's still a bit surprising she made more on that mid-budget musical than she did on "The Amazing Spider-Man," or even her current Disney hit "Cruella." If you've seen "La La Land," you know Stone was worth every penny, with her show-stopping turn as a struggling L.A. actress providing a warm, beating heart for the whimsical dramedy. And no, the film likely wouldn't have worked without her.