In Angelina Jolie's Action Career, One Movie Stands Above The Rest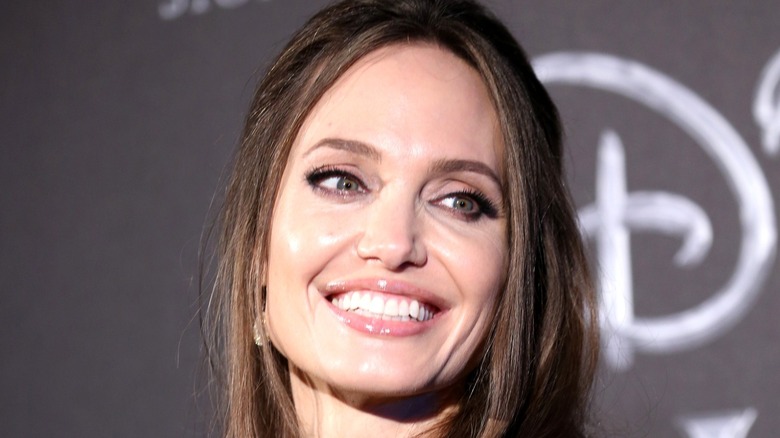 Franco Origlia/Getty Images
Angelina Jolie is arguably one of the biggest stars in the world. Even when she hasn't acted in a while, magazines can't help but turn their attention toward her. The daughter of Jon Voight, Jolie got her start in the industry with 1982's "Lookin' to Get Out," but she broke into the mainstream with 1999's "Girl, Interrupted." She proved herself proficient with both comedy and drama, but in the 2000s, she demonstrated a real knack for being a butt-kicking action star.
Jolie proved she could fight with the best of them in "Gone in 60 Seconds" and then took on her first franchise role with "Lara Croft: Tomb Raider." These roles are all the more impressive when you consider she does all of her own stunts (via Collider), even as recently as 2021's "Those Who Wish Me Dead." Any of these films are great in case you need a fix of Jolie punching bad guys. But if you're looking for what's arguably her best action performance to date, it's time to check out 2008's "Wanted."
Wanted is one of Jolie's best-reviewed films to date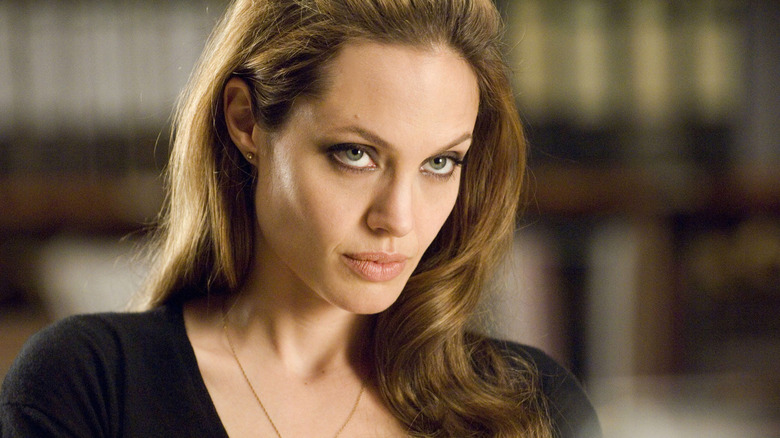 Universal Pictures
"Wanted" lit up the box office when it first came out over a decade ago. It brought in over $50 million opening weekend in the United States, firmly off of the presence of Angelina Jolie. It went on to take in $342 million worldwide (via Box Office Mojo), making it highly profitable off of its $75 million price tag. 
Based on the comic book series of the same name by Mark Millar, "Wanted" follows a frustrated white-collar worker, Wesley (James McAvoy), who discovers he's part of a prophecy to join a clandestine order of assassins. He discovers he has a genuine talent for taking others' lives, but by working alongside Fox (Jolie), he uncovers the order itself is rotten on the inside. Critics and audiences alike responded well to the hyper-violent plot. The movie currently has a 71% rating on Rotten Tomatoes from critics and a similar score from audiences. 
Those reviews are across the board from all review aggregate sites. "Wanted" has an IMDb rating of 6.7/10, while its Metacritic score is 64. Many words of praise came in for the movie, including these from Matthew Lucas of From the Front Row: "It comes blazing out of the gate flashing the middle finger on both hands, almost daring anyone to hate it." "Wanted" is the kind of film that knows exactly what it is and doesn't settle for only mildly blowing viewers' minds. It goes all in, and that's why it's still a fun watch to this day.