Wes Anderson's Isle Of Dogs Poster, Release Date Revealed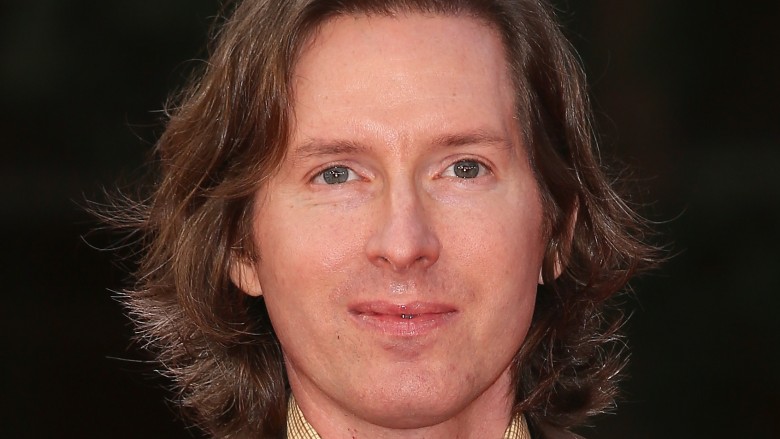 Getty Images
The dog days are over. Fox Searchlight announced an official release date and unveiled a teaser poster for Wes Anderson's upcoming flick, Isle of Dogs.
A stop-motion animated comedy featuring a seriously dazzling voice cast, Isle of Dogs will be released on April 20, 2018. The debut date will mark four years since Anderson's last film, The Grand Budapest Hotel, opened in theaters. However, by the looks of the first poster, fans can rest assured that Anderson's unique stylistic perspective will be at the heart of the movie.
The poster serves a double purpose: to tease the film's crisp animation and to announce the incredible cast. Isle of Dogs touts a handful of Anderson favorites like Bob Balaban, Jeff Goldblum, Bill Murray, Kunichi Nomura, Edward Norton, and Tilda Swinton. Breaking Bad star Bryan Cranston and Oscar-winning actress Tilda Swinton join the mix along with Liev Schreiber, Greta Gerwig, Frances McDormand, Courtney B. Vance, Fisher Stevens, Harvey Keitel, Scarlett Johansson, F. Murray Abraham, and Frank Wood.
Additionally, the poster incorporates quite a bit of Japanese text, and the cast features several Japanese actors as well. Akira Ito, Yojiro Noda, Mari Natsuki, Koyu Rankin, Akira Takayama, and even Yoko Ono will voice characters in Isle of Dogs.Isle of Dogs is Anderson's second stop-motion animated film after 2009's Fantastic Mr. Fox, based on the Roald Dahl children's novel of the same name. However, despite similarities in filmmaking format, Isle of Dogs and Fantastic Mr. Fox will be quite different. Recently, Anderson explained that Isle of Dogs is "less influenced by stop-motion movies" and more so by Akira Kurosawa's work and Rankin-Bass holiday television specials.
Fans can see how the two inspirations come together in Isle of Dogs when it's released on April 20, 2018. While we wait for additional details and a few more sneak peeks, find out which actor Anderson refused to work with after just one movie together.