Kelly Clarkson's Embarrassing Breakout Role She Wishes You'd Forget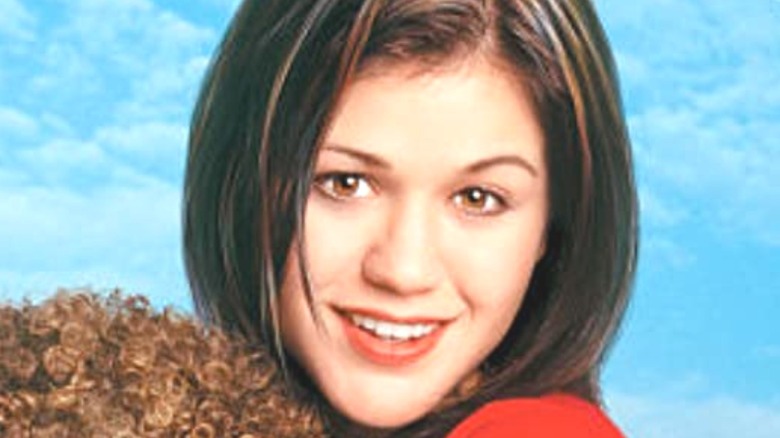 20th Century Fox
Pop music sensation Kelly Clarkson has found quite a lot of success in the music industry since becoming the first-ever winner on Season 1 of "American Idol," setting a precedent for the show for years to come. She's a Grammy Award-winning artist with massive hit songs like "Since U Been Gone," "Breakaway," "Miss Independent," "Stronger" and more. Still going strong two decades after her 2002 win, Clarkson proved that "American Idol" could be the starting ground for a massive career. 
But outside of the music realm, Clarkson has dabbled in Hollywood as well. She has her own talk show, "The Kelly Clarkson Show," and has been a judge on "The Voice" as well as a guest judge on "America's Got Talent." Clarkson's also done voice acting work in animated productions like "Trolls World Tour" and "The Star," However, her first foray into the Hollywood universe wasn't exactly a smooth start for the "American Idol" star. 
Kelly Clarkson's film debut made her cry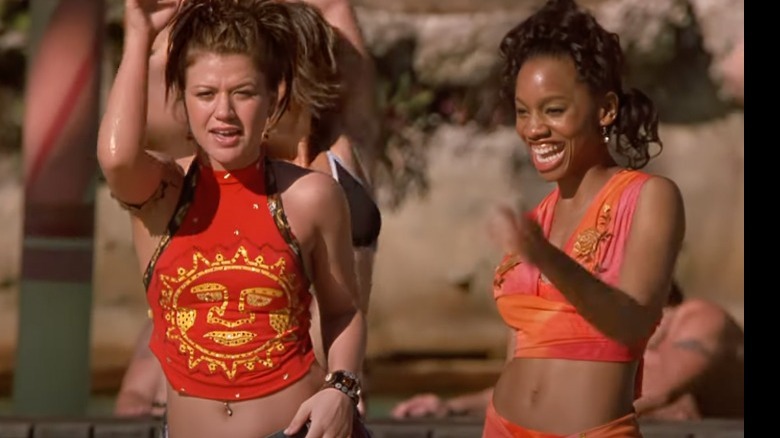 20th Century Fox
After winning "American Idol" in 2002, Clarkson was contractually obligated to star alongside the runner-up Justin Guarini in the rom-com musical "From Justin To Kelly." If you've never seen the film, don't worry, you didn't miss much. It was a box office and critical bomb, with a 9% rotten rating on Rotten Tomatoes. The film centered around a waitress in Texas and a college student from Pennsylvania who meet on a spring break vacation and bond over their love of singing. "From Justin To Kelly" did not have a lasting impact with its storyline or original songs, despite the star appeal of Clarkson's newfound celebrity. According to Clarkson, it was something she regrets signing off on. 
In an interview with Us Weekly, Clarkson said she "cried for a solid hour on the phone" with the "American Idol" creator in an attempt to get out of her contract for the film. However, her pleads didn't work and Clarkson had to begrudgingly complete her obligation. But if you look at her film work since then, she's never jumped on another rom-com musical film since her first rocky experience. Perhaps Clarkson is too traumatized from the cringe-worthy film to ever dip a toe in the genre again.