This Is Where American Idol Is Filmed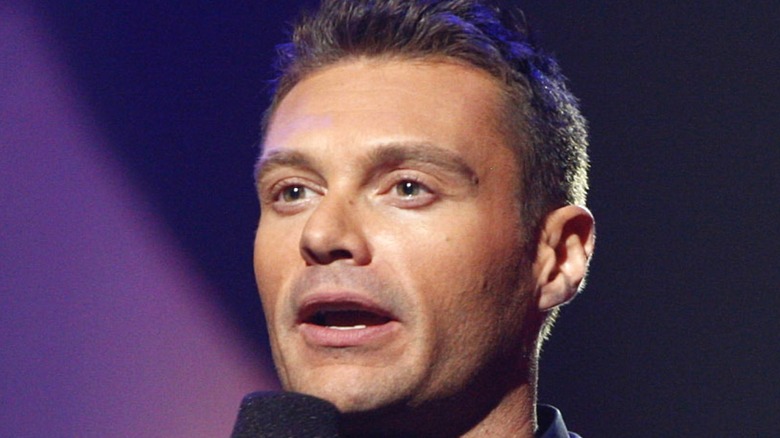 Shutterstock
It's hard to believe that "American Idol" just finished its 19th season, crowning Chayce Beckham as this year's winner of the popular singing competition. It feels like it was just yesterday that we watched a 20-year-old Kelly Clarkson tearfully belt out "A Moment Like This" when she won the series' inaugural season. "Idol" has experienced its fair share of changes over the years, with nearly as many judges as there've been seasons, a network relocation, and tweaks to the competition's format. There have, however, been some constants. Ryan Seacrest, one of the hardest working men in entertainment, has remained the show's host for its duration. And, of course, viewer support remains the main way for contestants to survive one week and advance to another.
In past seasons, "Idol" scheduled open auditions in various locations throughout the country. Season 18 had well over a dozen audition venues, from Florida to New York, and California to North Carolina (via Talent Recap). This most recent season, however, had a significantly scaled-back list of audition centers, due to the COVID-19 pandemic. While the audition process may have changed, the series' main filming locations have remained the same.
American Idol calls Television City home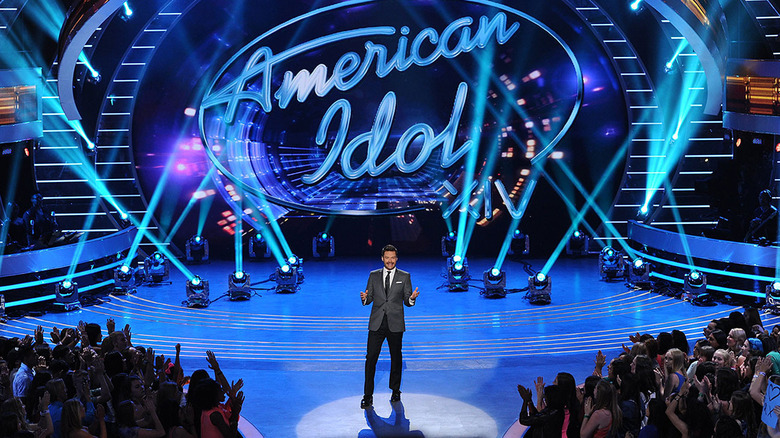 ABC
While "Idol" hopefuls could submit virtual auditions in Season 19, actual auditions in front of the three judges – Katy Perry, Luke Bryan, and Lionel Ritchie – were limited to a trio of California locales: Los Angeles, Ojai, and San Diego (via The Cinemaholic). Those lucky enough to gain the judges' approval then moved on to "Hollywood Week," which is filmed at the Dolby Theatre in Los Angeles, as was the newly added "Showstopper Round" (via TimesNews). 
After the "Showstopper Round" the judges narrowed the list of competitors down to 24, who The Cinemaholic thinks moved on to film at CBS Television City, which has been the series' main venue since its debut in 2002. CBS opened Television City in 1952 on a site that in earlier days was an oil field, and later a sports stadium (via LA Conservancy). Since its opening, Television City has been the filming location for a variety of talk shows, game shows, soap operas, and scripted series like "All in the Family" and "The Jeffersons" (via IMDb). 
Originally consisting of four stages, the complex has expanded greatly, and now counts eight stages spread across 25 acres. The Los Angeles Times recently reported on a planned expansion and update of Television City, which CBS sold to Hackman Capital Partners in 2018 (via The Hollywood Reporter). The plans call for an additional seven stages, bringing the total to 15, as well as upgrades to technology. With "American Idol" showing no signs of slowing down, future seasons of the singing competition may look and sound even better.