The Hilary Duff Romance Flop Getting A Second Chance On Netflix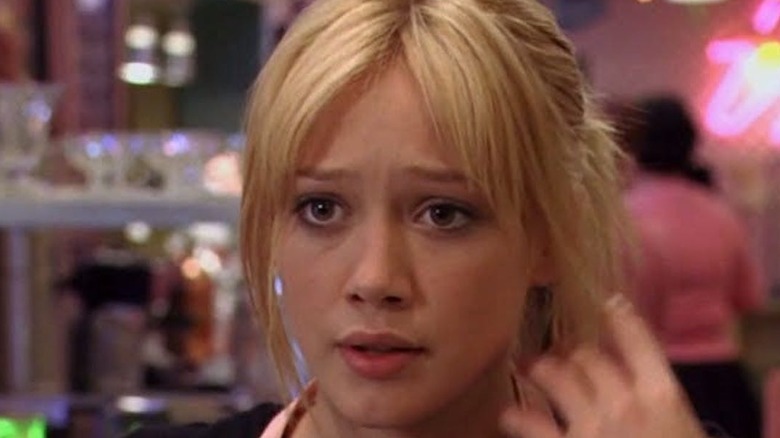 Warner Bros.
Hilary Duff, while only 33, has already had a long career. After making her acting debut in the 1998 direct-to-video fantasy film, "Casper Meets Wendy," she soon went on to start her run as the title character in Disney Channel's "Lizzie McGuire." The series went on for two seasons (although each with over 30 episodes) and ended with a theatrical film in 2005, aptly titled "The Lizzie McGuire Movie."
Duff continued to take on starring roles in her teens, including 2003's "Agent Cody Banks," 2003's "Cheaper by the Dozen," 2004's "Raise Your Voice" and 2005's "The Perfect Man. Most recently, Duff had a leading role alongside Sutton Foster on the comedy drama series, "Younger," from the "Sex and the City" creator, Darren Star. After a planned "Lizzie McGuire" revival was canceled, as reported by Vulture, Duff went on looking for other projects. And in April of 2021, it was announced that Duff had been cast as the lead in "How I Met Your Father" — a spinoff of the popular sitcom, "How I Met Your Mother" (via Deadline) — slated to premiere on Hulu. The new spinoff series began filming in August of this year, as Duff confirmed on her Instagram.
But "How I Met Your Father" — or "Younger" — is not the most talked-about project of Duff's right now. Rather, one of her earlier roles — which didn't even fare very well amongst critics — is currently heating up Netflix. Read on to find out more about the film in question: "Cinderella Story."
A Cinderella Story is a charming teen rom com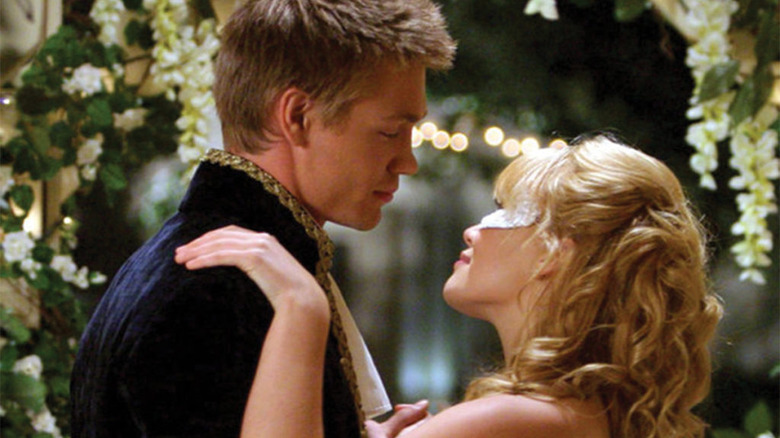 Warner Bros.
In a modern retelling of the famous fairy tale, 2004's "A Cinderella Story" follows San Fernando Valley teenager Sam (Duff), who, after losing her father at a young age, becomes somewhat of a servant to her stepmother Fiona (Jennifer Coolidge), including working at Fiona's diner before and after school. Besides her time at home, Sam is fairly content with her life — she has a best friend, Carter, and a loving mother figure in the diner's manager, Rhonda (Regina King). Plus, she has a mysterious "pen pal," with whom she sends text messages back and forth — who turns out to be the most popular guy in school, Austin Ames (Chad Michael Murray). After finding this out at a school dance, Sam panics and puts off telling Austin the truth, fearing that he'll recoil when he finds out her true identity.
"A Cinderella Story" is not the most highly regarded in terms of critical praise — it has just a 12% Tomatometer on Rotten Tomatoes, with a 53% audience score. However, this doesn't mean that the film isn't filled with charm and sweetness — especially with a charismatic Duff at the forefront.
The film may be a bit silly and even include a pretty glaring plot hole — one that Duff herself has called "funny" — but it's undeniably the fun and lighthearted teen romantic comedy that it sets out to be. Plus, with a supporting cast that includes "The White Lotus" star Jennifer Coolidge and "Watchman" star Regina King, who wouldn't want to see what "A Cinderella Story" has to offer?