The Character That NCIS Fans Think Gibbs Depends On The Most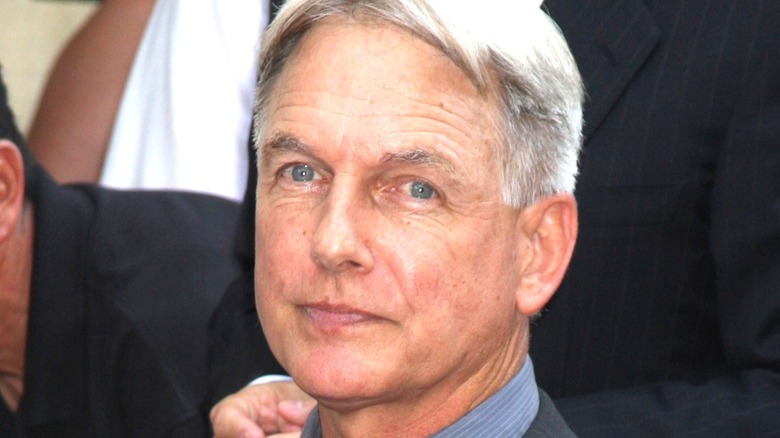 Shutterstock
One of the biggest elements that draws viewers to "NCIS" (IMDb) year after year — as well as the spin-off series it's inspired since the hit show debuted on CBS via "JAG" in 2003 — is how it depicts teamwork at its best. Every week, we get to watch a talented group of people support each other on and off the clock, through good times and bad, and come out better friends and co-workers every time.
While there's no doubt that every team member brings something special to the group, which has changed a bit over the years, "NCIS" watchers have noticed that the team's leader, Supervisory Special Agent Leroy Jethro Gibbs (Mark Harmon), has seemed to rely on one person a bit more than the others under his command. Think you know who viewers have pegged for Gibbs' preferred go-to in the field? Let's see if you figured out which character "NCIS" fans think Gibbs depends on the most.
NCIS fans have named who they think Gibbs considers his right-hand man
In a thread posted on Reddit, u/PrivateHawk124 asked fellow fans "Who does Gibbs depend on the most? (People he worked with in [the] field)." They note how Gibbs' emotions are hard to read and offered their own opinion that it's Special Agent Tony DiNozzo (Michael Weatherly) that the team leader relies on most, writing, "He [Gibbs] said it himself that he [DiNozzo] was the best young agent he's ever worked with and depends on him!" They even think Gibbs relies on DiNozzo more than people he's had long-standing, or particularly strong, relationships with, saying, "No matter the connection he has with Franks, or Jenny, or Ziva, I think subtly Gibbs always depended on and trusted DiNozzo the most."
While some fans named Dr. Donald "Ducky" Mallard (David McCallum), Abigail "Abby" Sciuto (Pauley Perrette), or even Timothy McGee (Sean Murray) as the agent Gibbs turns most often, many of the other viewers sounding off on Reddit agreed that Gibbs depends on DiNozzo the most while out in the field, particularly when things get dicey. As u/youngclarky put it, "As much as I like Ducky and he is one of the favourites, I don't think it's him that Gibbs relies on the most in the field as he is a medical examiner. For me I think that Gibbs relies on DiNozzo the most in case something goes wrong and they need to react with guns."
DiNozzo stands out among the agents Gibbs relies on
Fans also point to how often DiNozzo has stepped up to act as the team leader in Gibbs' absence, as well as all of the attention Gibbs has given DiNozzo as proof that he's the guy Gibbs turns to the most while on the job. For instance, @KKteach23 tweeted, "Love that Gibbs will trust DiNozzo anytime!" and Redditor u/winniwinnidonning wrote, "Tony has saved his [Gibbs'] life, and done some of the best team-leading work while Gibbs was away. I think out of everyone, he really depends on Tony."
Another fan, u/Dewey_Talks_NZ, said Tony was "basically his second hand man," writing, "I say Tony, as he [Gibbs] basically recruited him to NCIS and he is senior field [agent]. ... And Gibbs always goes after the agent he cares the most about (nobody got more head slaps and yelled at more), [as] it was his way of showing affection." There's even a fan theory, as Express UK notes, that guesses it will be a big return to the show for DiNozzo when he comes back to fill Gibbs' position as the team's supervisor when Gibbs (eventually) retires. As @ProfGranPops wrote on Twitter, "When Gibbs retires after season 20, DiNozzo has to come back and lead the team another 10 [years]."
Considering all these points, it's hard to argue with the logic that DiNozzo really is the character Gibbs depends on the most on "NCIS."