Why Nightmare Alley Is Different From Every Other Guillermo Del Toro Film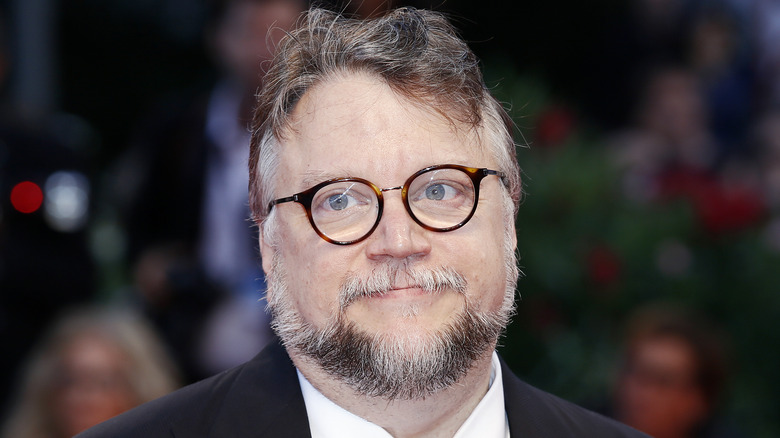 Andrea Raffin/Shutterstock
With an amazing career that has encompassed horror, fantasy, and sci-fi, Guillermo del Toro has produced such hit acclaimed films as "Pan's Labyrinth," "Hellboy," "Blade II," and "Pacific Rim." His greatest achievement, though, came in 2017 with "The Shape of Water" — an adventure fantasy inspired by the Universal Studios' monster movie classic "The Creature from the Black Lagoon" — which went on to win four Oscars including Best Picture and Best Director for del Toro.
Now, four years later, the director is stepping outside of the creature feature realm and is telling a tale that's grounded in reality with "Nightmare Alley." Based on the 1946 novel of the same name by author William Lindsay Gresham, "Nightmare Alley" was made once before, as a 1947 noir drama starring Tyrone Power.
The new version stars Bradley Cooper as Stanton Carlisle, a carnival worker-turned-nightclub performer who utilizes tricks he picked up on the sideshow circuit to make people believe he is a brilliant mind reader. As Stanton attempts to swindle millionaires out of their money, a psychiatrist (Cate Blanchett) who first tries to out him as a fraud gets caught up in his games. In addition to Cooper and Blanchett, the film's all-star cast includes Willem Dafoe, Toni Collette, Mary Steenburgen, Rooney Mara, and Richard Jenkins, as well as del Toro's longtime collaborator, Ron Perlman.
The title Nightmare Alley might cause confusion, Guillermo del Toro admits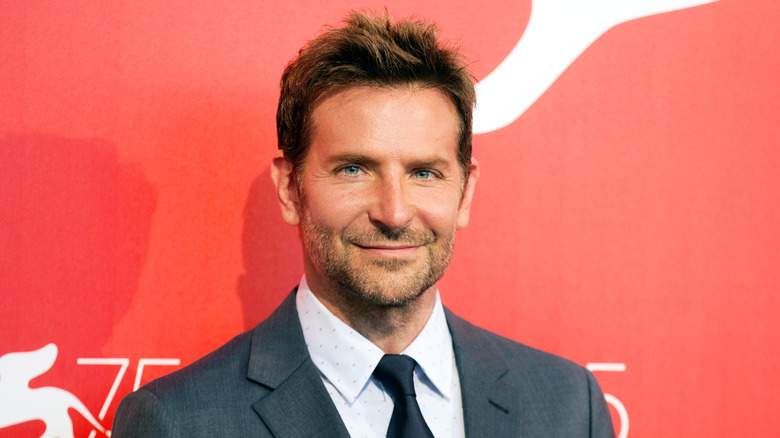 Andrea Raffin/Shutterstock
With the film set for a December 17 release, del Toro appears intent on getting out the word early that "Nightmare Alley" is different from any film that he's done before, mainly as a way to manage the expectations of fans of his work. Since del Toro's career has been so heavily entrenched in horror, fantasy, and sci-fi, the filmmaker admitted in an interview with Vanity Fair that there is a "distinct possibility" that fans may be expecting a certain type of movie with "Nightmare Alley," but getting another.
"It has happened to me in the past with "Crimson Peak," where people went in expecting a horror movie. I knew it was a gothic romance, but it was very difficult to put that across," del Toro explained to Vanity Fair. "But yes, this has no supernatural element. It's based completely in a reality world. There is nothing fantastic. It's a very different movie from my usual, but yes, the title and my name would create that [impression]."
Guillermo del Toro says Nightmare Alley will have a 'mystical allure'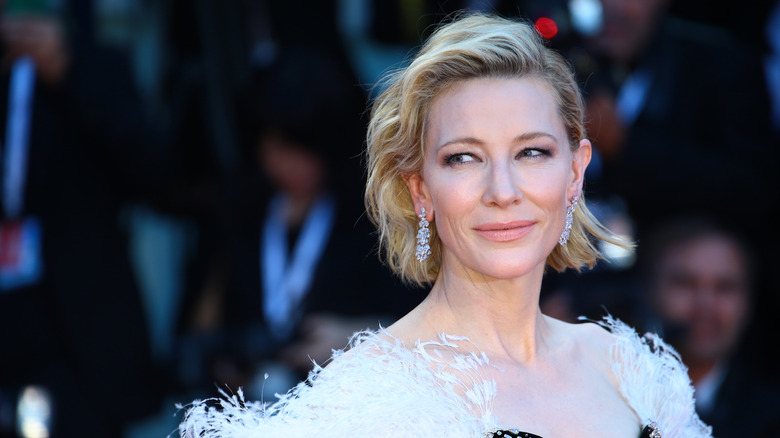 Matteo Chinellato/Shutterstock
While fans won't be getting anything resembling the Faun, Pale Man, Amphibian Man, or Hellboy-like creatures in "Nightmare Alley," it sounds from del Toro's description of the overall tone of the film that it will have the same sort of unique atmosphere that made his previous projects so unique. The interesting thing is, while the original material has film noir sensibilities, del Toro is avoiding any cinematic trappings of the genre and created a feel to "Nightmare Alley" that sounds unique unto itself.
"Curiously enough, in approaching 'Nightmare Alley,' I said I'm not going to do any of the clichés associated with the genre. I'm not going to do an artifact. I'm not going to do the Venetian blinds, and voiceover, and detectives walking with fedoras in wet streets," del Toro told Vanity Fair. "I wanted to do the universe of the novel, which is a little gritty, but also strangely magical. It has a very strange, mystical allure — and mythical. I was very attracted to that possibility."
Produced by del Toro's longtime producer and fellow "Shape of Water" Oscar winner J. Miles Dale, "Nightmare Alley" is scheduled to open in theaters on December 17.