Stephen King Has Some High Praise For Midnight Mass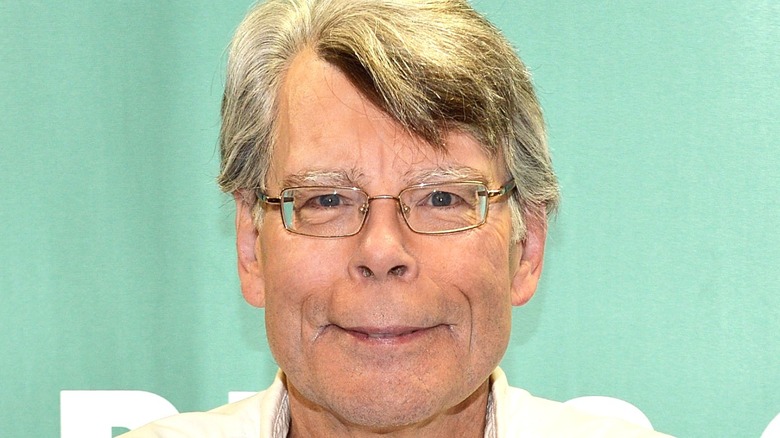 Slaven Vlasic/Getty Images
Horror maven Stephen King has always remained deeply involved in the genre, from books to films, and over the years, his rave reviews have made the careers of multiple genre stars. One major example: he was blown away by "The Evil Dead" after watching it at the Cannes Film Festival in 1982, and his praise of the film in a magazine article helped get the low-budget horror flick wider attention from American distributors — and thus, spring boarded both Bruce Campbell and Sam Raimi to acclaim as a result (via Bloody Disgusting). 
While "Evil Dead" is perhaps the most notable cult favorite horror series that owes a debt of gratitude to King, he's never stopped spreading the wealth in the decades since, more recently highlighting Netflix's "The Haunting of Hill House" (via USA Today) as well as tweeting praise for the streaming giant's 2019 series "Marianne."
Now, in this grand tradition, King has shared his enjoyment of "Midnight Mass," an upcoming horror miniseries which will be streaming on Netflix starting on September 24, on his Twitter account. Keep reading to see what he had to say about the new film.
Midnight Mass is 'dense, beautifully photographed' according to King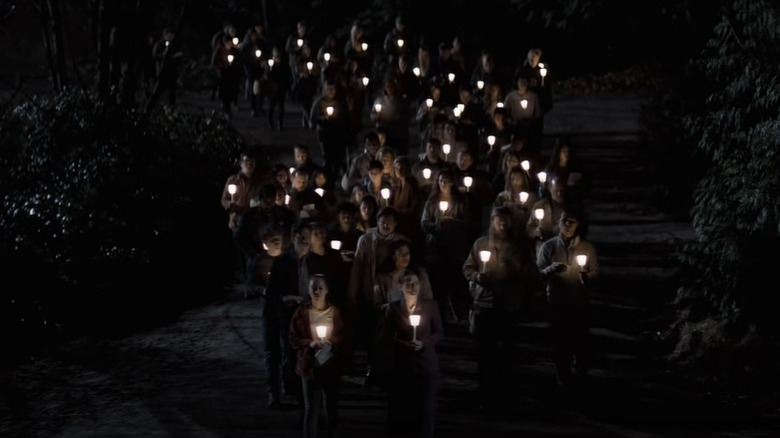 YouTube/Netflix
Tweeting about "Midnight Mass," Stephen King had only positive things to say. "Mike Flanagan has created a dense, beautifully photographed terror tale," King wrote about the miniseries. He added that "Midnight Mass" gets better as it goes, as the series "climbs to a high pitch of horror by the 7th and last episode." High praise from a man who is considered a genius of the genre.
"Midnight Mass," if you haven't been following it until now, will tell the tale of a secluded community of religious people living on Crockett Island, Maine. Their simple and placid world changes when a charming (but strange) priest named Father Paul (Hamish Linklater) comes to town, and his arrival heralds major changes. Strange miracles begin to occur — but so do frightening omens that something is terribly wrong. The trailer mixes together images of a woman experiencing a stigmata, dead animals lying on a beach, and a paralyzed girl being enticed to walk toward the front of the church to receive communion. Flames, chaos, and panic ensue.
You'll be able to find out if your opinion matches King's when "Midnight Mass" is released September 24 on Netflix.