Norm Macdonald's Career Left The Actor With A Massive Net Worth At His Death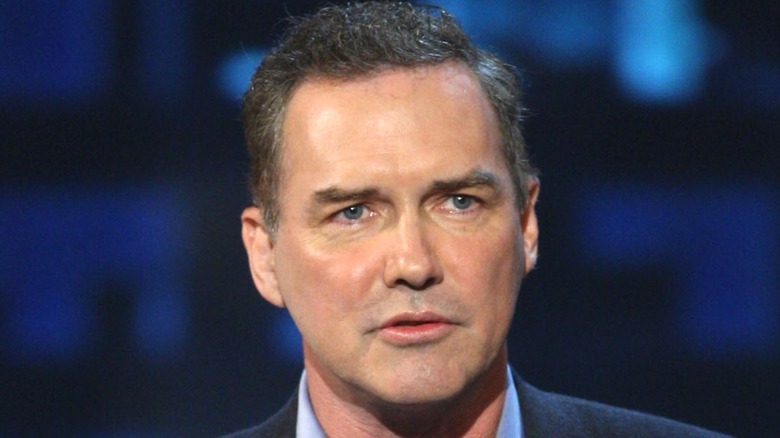 Alberto E. Rodriguez/Getty Images for Comedy Central
Much to the shock and sadness of his fans, actor and comedian Norm Macdonald died from cancer at the age of 61, as reported by Deadline. Right away, fans and other celebrities began posting to social media, reacting to the loss.
Known for his deadpan style of humor, Macdonald made a name for himself during his time on "Saturday Night Live," where he was a cast member for five years. On "SNL," his time hosting the "Weekend Update" was especially memorable, where he was consistently responsible for some of the funniest moments on the show — as is evident in one of the many video compilations that can be found on YouTube.
"SNL" was only the beginning for Macdonald, as he went on to have a long and lucrative career until his death. This career resulted in a massive net worth for the actor, one reflective of his many years in the business. So, for those curious, how much exactly was Macdonald worth?
Macdonald's net worth was about $2.5 million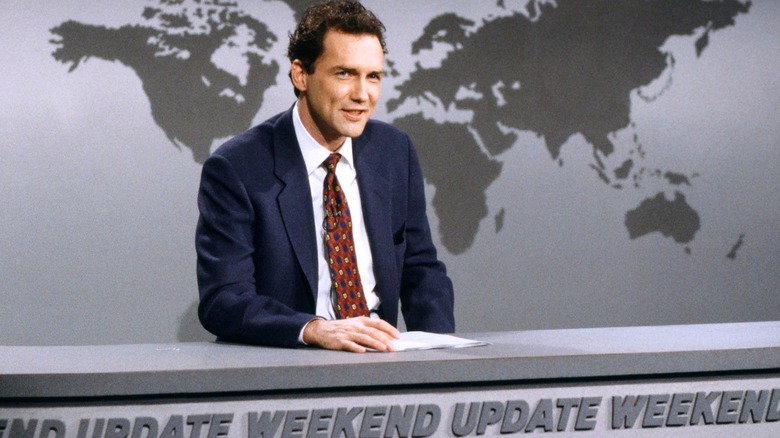 NBC
According to Celebrity Net Worth, Macdonald is worth approximately $2.5 million, which many would agree marks one highly successful career. Before "Saturday Night Live," Macdonald worked as a writer for "The Dennis Miller Show" and "Roseanne."
Moving on to "Saturday Night Live," we can assume he earned an even bigger salary than he did as a writer, considering the notoriety associated with the popular sketch comedy series. According to a Rare article published in 2020, first-year cast members on "SNL" make about $7,000 per episode (adding up to $147,000 per season) and a fifth-year cast member reportedly makes $15,000 per episode ($315,000 per season). While there aren't any reports about Macdonald's specific salary, we can assume it was somewhere in this range.
After "SNL," Macdonald worked fairly consistently, beginning with his own sitcom, "The Norm Show," which aired from 1999 to 2001. He also acted in numerous films, such as 1995's "Billy Madison, 1998's "Dirty Work," and 2010's "Grown Ups." He also did voice work in a string of films throughout his career, most recently in the 2019 Christmas movie "Klaus," as well as the upcoming "Back Home Again."
With this memorable career, it's no wonder that Macdonald left behind such a big net worth — and even bigger legacy.