Gal Gadot Did Wonder Woman Reshoots While Pregnant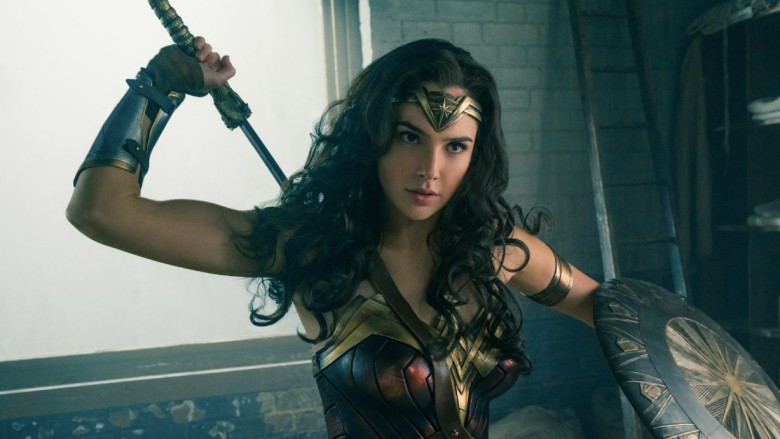 Gal Gadot really is Wonder Woman. She's athletic, gorgeous, smart, and apparently resilient.
According to Entertainment Weekly, Gadot is doing reshoots for her upcoming DC movie while five months pregnant with her second child.
Gadot was visibly pregnant when she went to Leavesden Studios outside London for the reshoots, so the costume team had to rig up a special way to prevent her baby bump from showing. This came in a green screen triangle inserted into the front of her suit, allowing the special effects department to cut out the bump in post-production. "On close-up, I looked very much like Wonder Woman," Gadot said. "On wide shots, I looked very funny, like Wonder Woman pregnant with Kermit the Frog."
Gadot's reshot scenes reportedly included running and fight choreography. "Part of what we were doing was augmenting some of the final action piece," said producer Chuck Roven. "She couldn't do a huge amount of physical activity, but she was being aggressive. She still had to be fierce. That was special. I've been doing this for a while, but I've never had that experience before."
Director Patty Jenkins said that Gadot's ability to do the reshoots while pregnant just further highlights her commitment to the movie. "She's pregnant during part of the movie, in a suit out in a field in the freezing cold in others," she said. "There are so many things we asked her to do. 'Now do it on one foot. Now shout while you're doing it. Now it's raining in the freezing cold and you've lost your voice. Go.' Everyday, it was a hilarious gauntlet and she would do it."
Jenkins said she's happy to be able to tell Gadot's daughter Maya, born on March 20, that she was in her mom's stomach during one of the film's battle scenes.
Wonder Woman will hit theaters on June 2. In the meantime, celebrate her badassery by looking at all of the easter eggs you may have missed in the movie's trailer.