When Will Supergirl Season 6 Hit Netflix?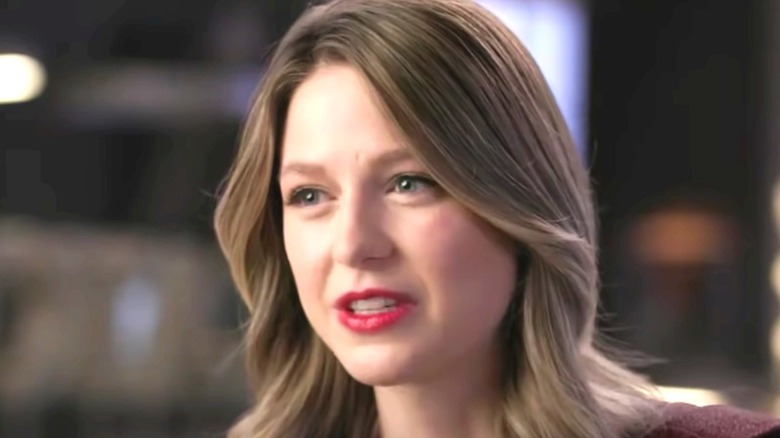 The CW
Longtime fans of The CW's hit series "Supergirl" are gearing up to say goodbye to Kara Danvers and all of her friends. Melissa Benoist plays the title character, while the rest of the cast includes Chyler Leigh as Kara's sister Alex Danvers, Katie McGrath as Lena Luthor, Nicole Maines as Nia Nal/Dreamer, David Harewood as J'onn J'onzz/Martian Manhunter, and more. 
Throughout the long-running series, Kara grows into her identity as a normal young woman with everyday needs and desires, while also trying to become the best superhero she can be. In 2021, "Supergirl" is airing its sixth and final season which will conclude Kara's personal journey, though it's definitely possible for her or any other characters from the series to appear on others in the Arrowverse such as "The Flash," "Legends of Tomorrow," Batwoman," and "Superman & Lois," though there may be more shows added in the future.
Of course, some people can't easily watch "Supergirl" on The CW, or they simply prefer binge-watching the show on Netflix. Like the five previous seasons, Season 6 of "Supergirl" is expected to be added to Netflix eventually, but do we know exactly when we can expect it to drop on the streaming platform? 
Supergirl's final season will drop on Netflix in late November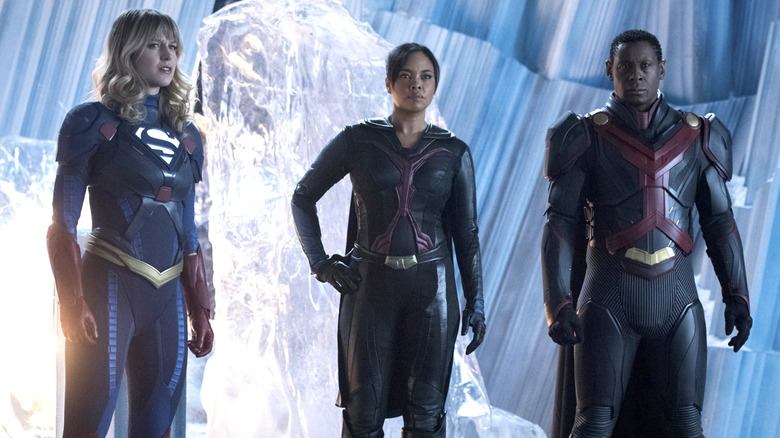 The CW
Alongside "Supergirl," many other shows from The CW, like "All American," "Riverdale," and "The Flash," end up on Netflix shortly after a season finishes airing on the channel. A full season generally appears on the streaming platform about one week after the season finale, and Season 6 of "Supergirl" is expected to follow the same trend. 
Although Season 6 started airing episodes in March 2021, the show took a midseason break between May and August, with "Supergirl" returning to air the final 13 episodes on August 24, 2021. As Kara's exciting story comes to an end, fans should expect a major reunion to say goodbye, with Benoist confirming to Entertainment Weekly that fan-favorite cast members Mehcad Brooks, Chris Wood, and Jeremy Jordan will be back for the finale. 
Luckily for those fans waiting to watch the superhero series on Netflix, we can now predict the date that it should drop on the streaming platform, thanks to The CW's recent announcement that "Supergirl" will air its two-part series finale on November 9, 2021. Knowing this, we can guess that the sixth and final season of "Supergirl" will drop on Netflix around November 16, 2021.