The Real Reason Nicolas Cage Turned Down The Role Of Neo In The Matrix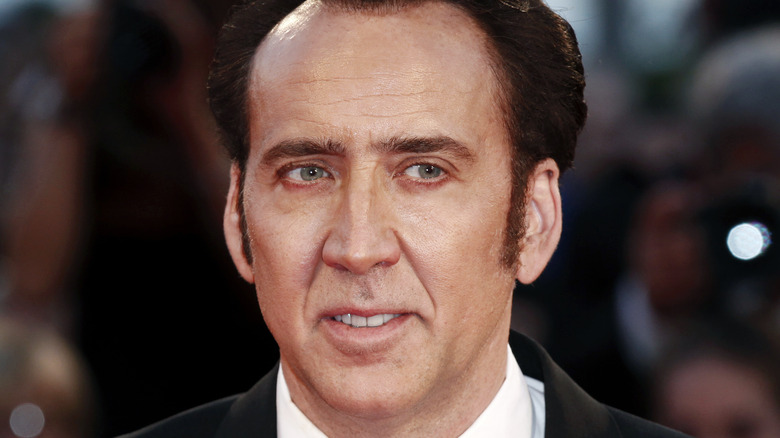 Andrea Raffin/Shutterstock
In the 1990s, there weren't many movie stars bigger or more popular than Nicolas Cage. The actor starred in fan-favorite flicks like "Con Air," "Face/Off," and "The Rock." The man put out hit after hit after hit, even nabbing an Academy Award for 1995's "Leaving Las Vegas" in the process. While these films are all famous in their own right, a major blockbuster you might have heard of almost landed among them on Cage's resume. We're talking about the 1999 smash, "The Matrix."
Cage was famously pegged to play The One, aka Neo, in the sci-fi action flick, but the role eventually went to Keanu Reeves. Will Smith was also offered the role of Neo, but the actor revealed on YouTube that he turned it down because the pitch meeting with the Wachowski sisters did not go well. In Cage's circumstance, his rejection of the role had a little more weight behind it. It turns out he had a very personal reason for not accepting.
Nicolas Cage is a family man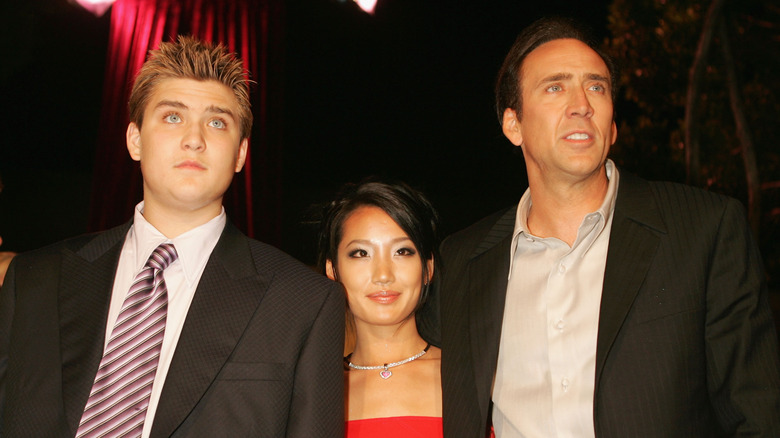 Kevin Winter/Getty Images
Nicolas Cage was offered the role of Neo in "The Matrix" and another starring role in one of the 2000s biggest films. "There was a couple of movies that I was offered, but I had good reasons, so I couldn't do it," Cage told MTV in 2007. "One was 'The Matrix' and 'The Lord of the Rings.' Both are great movies. But they both shot in New Zealand for great quantities of time ... I mean years. Well, Australia was 'The Matrix,' New Zealand was 'The Lord of the Rings.' But I had family obligations, so I'm glad I stayed and I had those experiences with my family."
So how does it feel to turn down two roles in some of the biggest trilogies of all time? It turns out Cage isn't upset about the decisions he made. "I don't really have any regrets. I think regret is a waste of time," he told Newsweek in 2015. "I try to always move forward as opposed to dwelling on the past or the movies that might have happened ... But the thing is about those movies, I can watch them. I can enjoy them as an audience member. I don't really watch my own movies. And so I genuinely do have the joy of watching these."
While Keanu Reeves and Viggo Mortensen made the characters of Neo and Aragorn iconic, we can't help but wonder what could have been with the eccentric Mr. Cage in those roles.