Cabinet Of Curiosities Netflix - What We Know So Far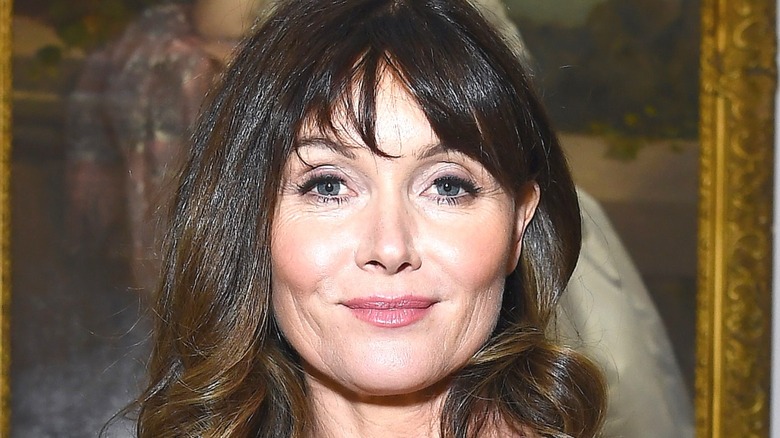 Jeff Spicer/BFC/Getty Images for BFC
You never know what you're going to get next from Oscar-winner Guillermo del Toro.
The director, screenwriter, producer, creator, author, collector, and horror aficionado has a way of keeping audiences on their toes, weaving back and forth throughout his career across a variety of tones and genres, from the parable of authoritarianism and disobedience that is "Pan's Labyrinth" to the comic book splendors of "Hellboy," and from the unlikely romance of "The Shape of Water," to the rock-em, sock-em giant robots vs. alien monsters in "Pacific Rim."
Now, Netflix is getting him back to his first love — and letting him invite plenty of his friends along, too — for the streaming service's new anthology horror series, "Guillermo del Toro's Cabinet of Curiosities." It's the perfect vessel for a creator who likes to bounce around, allowing him to help supervise a wide variety of different stories set in his favored genre. Here's what we know so far.
When will Cabinet of Curiosities premiere?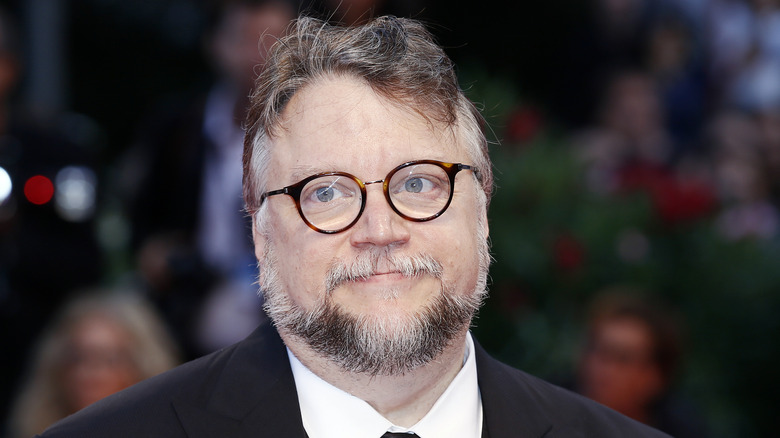 Andrea Raffin/Shutterstock
"Cabinet of Curiosities" has been in the works at Netflix for more than three years. It was initially announced as "Guillermo del Toro Presents 10 After Midnight" in May of 2018 and described then as "a collection of personally curated stories that are described as both equally sophisticated and horrific," in Variety.
This sort of wait is not uncommon for a del Toro project. The famously prolific auteur always seems to have half-a-dozen or more projects simmering simultaneously. Right now, it looks like this one's turn has come up, which makes sense since it seems his role was more of a developmental one — something he can shepherd along while continuing to plug away at his next writing or directorial effort.
The name change to "Cabinet of Curiosities" was announced on September 2, along with the casts and creatives who would be working on each of the anthology's episodes. Production on the series has already begun in Toronto, Deadline reports. The anthology is expected to debut on Netflix sometime next year. Sometime around October would be a logical landing point, but perhaps Netflix's trove of viewer data will point it to another window where the show might be successful.
What is the plot of Cabinet of Curiosities?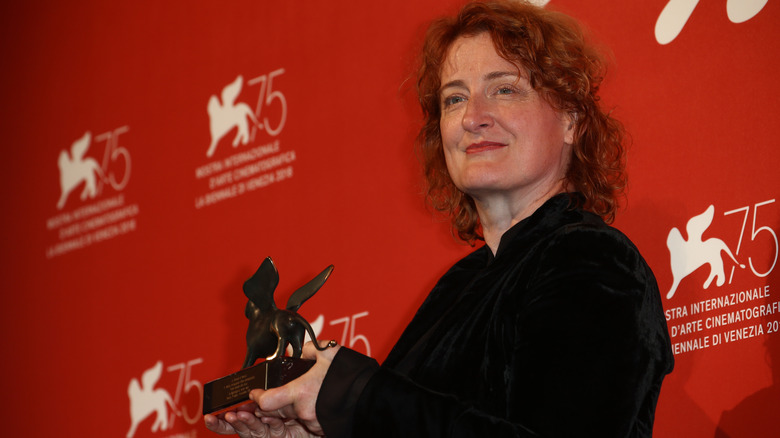 Matteo Chinellato/Shutterstock
Being an anthology series, there's not really a pithy summation of everything to expect from "Cabinet of Curiosities." We don't even have plotlines for the individual episodes yet. What we do know is that the episodes are meant to span the breadth of the horror form, to "challenge our traditional notions" of the genre. The announcement namedrops at least five different directions the anthology might point, "from macabre to magical, gothic to grotesque or classically creepy."
But you can perhaps infer something from the creative teams putting together some of the episodes. Jennifer Kent, director of "The Babadook," is writing and directing one episode, based on a story by del Toro. Another episode is being written by "The Dark Knight" screenwriter David S. Goyer and directed by "The Empty Man's" David Prior (IMDb lists the title of this episode as "The Autopsy," though take it with a grain of salt, because that's the only episode with a title currently listed). Panos Cosmatos of "Mandy" fame will co-write and direct one episode, as well. Ana Lily Amirpour, director of "The Bad Batch" and "A Girl Walks Home Alone at Night," and Catherine Hardwicke of "Twilight" and "Miss Bala" will each helm others. Regina Corrado, who worked on "Deadwood" and "The Strain," wrote an episode for del Toro's longtime cinematographer Guillermo Navarro to direct.
Who is in the cast for Cabinet of Curiosities?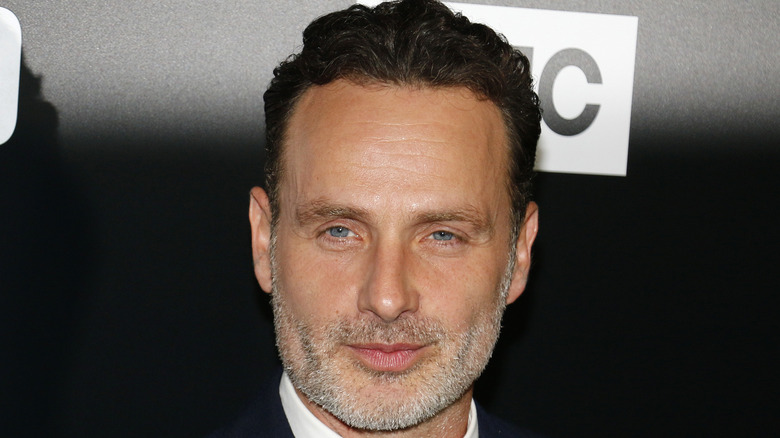 Tinseltown/Shutterstock
What we do know a lot about is the actors who have signed on to appear in "Cabinet of Curiosities," and it is a doozy of a cast.
Australian actress Essie Davis of "The Babadook," "Game of Thrones" and "The True History of The Kelly Gang" fame will star in Jennifer Kent's episode, alongside Andrew Lincoln of "The Walking Dead" fame, and Hannah Galway from "Sex/Life" and "Mrs. America." The episode written by David Goyer and directed by David Prior will see Oscar-winner F. Murray Abraham work opposite Glynn Turman of "Ma Rainey's Black Bottom" and Luke Roberts of "Ransom."
Meanwhile, character actor extraordinaire Tim Blake Nelson will star with Elpidia Carrillo ("Euphoria"), Demetrius Grosse ("The Rookie", and Sebastian Roché from "The Man in the High Castle," in the episode written by Regina Corrado and directed by Guillermo Navarro. Crispin Glover and Ben Barnes of "Westworld" will feature in an episode written by Lee Patterson and directed by Keith Thomas, while Robocop himself Peter Weller is attached to Panos Cosmatos' episode. Other cast members are still TBA, but stay tuned for more exciting names as development continues.