Jeff Bridges Just Gave Fans The Good News They've Been Hoping For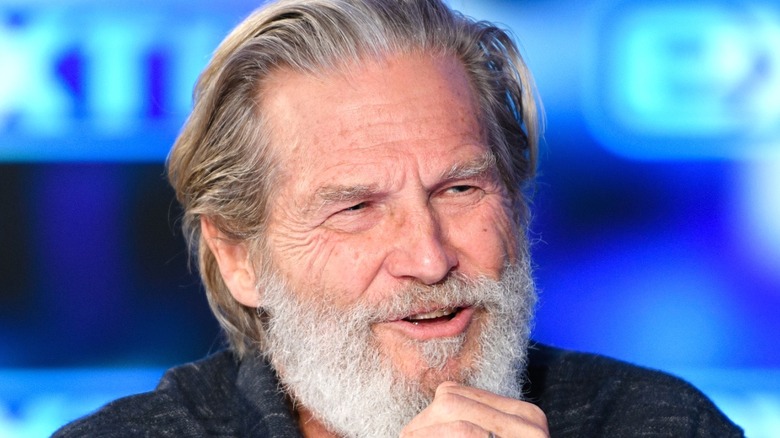 Noel Vasquez/Getty Images
Actor Jeff Bridges is a bona fide legend in the entertainment industry, with more than 90 acting credits dating back to 1951. While he's perhaps best known for playing The Dude in "The Big Lebowski," he's continued working throughout the last decade in a slew of critical and commercial. hits, including "True Grit," "Hell or High Water," and "Bad Times at the El Royale."
In October of 2020, the well-respected actor revealed on Twitter that he was diagnosed with lymphoma. "Although it is a serious disease, I feel fortunate that I have a great team of doctors, and the prognosis is good. I'm starting treatment and will keep you posted on my recovery," he wrote to his fans.
He kept his followers in the loop as promised and shared a photo of himself on Instagram while receiving treatment that same month. In January 2021, Bridges shared great news to his website, where he revealed that his tumor had shrunk in size dramatically (via Self). This past March, in a separate website post, "The Big Lebowski" star told his fans that he contracted the coronavirus and had to spend a significant amount of time in the ICU. "My dance with COVID makes my cancer look like a piece of cake," he said.
It's definitely been a rollercoaster for Bridges this past year, and plenty of people have kept him in their thoughts hoping for a speedy recovery. Fortunately, things are looking up again as he's given his fans his best health update yet.
Jeff Bridges has positive news regarding his lymphoma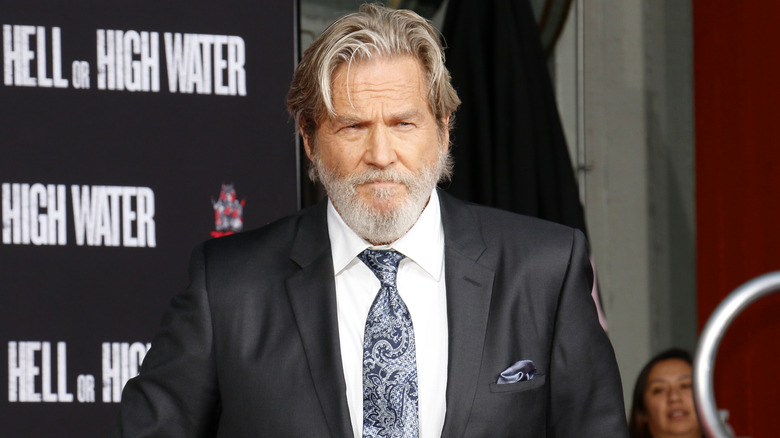 Tinseltown/Shutterstock
On September 13, Jeff Bridges shared a new post to his website, where he revealed some stellar news. "My cancer is in remission—the 9" x 12" mass has shrunk down to the size of a marble," he wrote. "My Covid is in the rear view mirror ... Covid kicked my a** pretty good, but I'm double vaccinated and feeling much better now. I heard that the vaccine can help folks with Long Haulers. Maybe that's the cause of my quick improvement."
Bridges explained that he has also come off of oxygen assistance, which he needed just to walk. After paying respect to his medical team and therapist Zach, Bridges said he was able to walk his daughter down the aisle at her recent wedding without oxygen assistance. The two were even able to share a wedding dance together without Bridges needing oxygen to do so. He accompanied the web post with a video, and it's the perfect thing to watch if you need a good cry today.
The actor also promoted his upcoming TV series, "The Old Man," and included a sneak peek trailer in his post. He was in the midst of filming in 2020, but the studio had to suspend production in March of that year due to the pandemic. It'll be his first return to television in 50 years, per Deadline. Based on the Thomas Perry novel of the same name, the series follows retired CIA officer Dan Chase (Bridges), who finds himself in the crosshairs of an assassin. He stars in the show alongside John Lithgow, Alia Shawkat, EJ Bonilla, Bill Heck, and Amy Brenneman. Bridges won't slow down in the slightest as he's already resumed filming "The Old Man" for a projected 2022 release date.
Fans rejoiced to hear of the actor's progress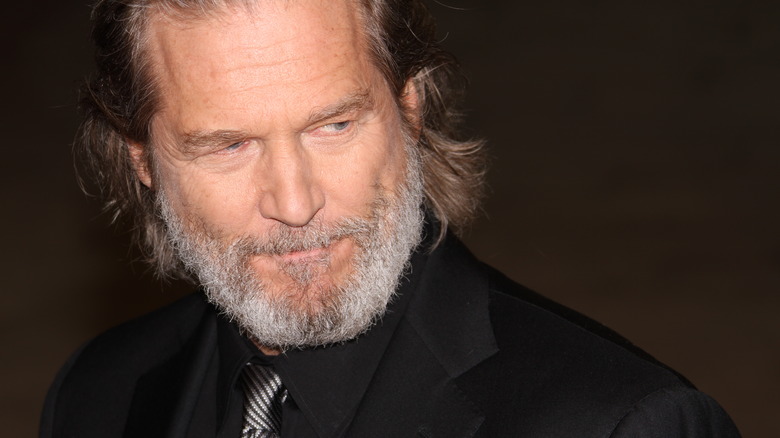 Denis Makarenko/Shutterstock
Bridges posted the good news on his Instagram alongside a doodle of him dancing at his daughter's wedding. Immediately, word of support poured in of long-time fans of his work. One of the best messages came from Harvey Hickman, who wrote, "COVID didn't kick your a**, you kicked COVID's a**! Congrats on the recovery dude!"
Other people shared their stories of how Bridges helped get them through their own illnesses. Robyn wrote, "Your Sleep Tapes got me through my two-week corona fever. Sleep was hard to come by and I was living in this strange in between world. But everyday I would put my blanket and pillow out in the garden and put sleep tapes in my ears and drift into a peaceful sleep with the breeze on my face, and your voice soothing my tired brain."
It's been a wild year for Bridges, and we're just so thankful he made it out all right and will deliver what's bound to be another incredible performance in "The Old Man." And now, we'll leave you with wise words from the man himself that he left in his March 2021 update post.
Life is brief & beautiful. Love is all around us, & available at all times.