The Top Movie On Netflix Right Now Has Action Fans Split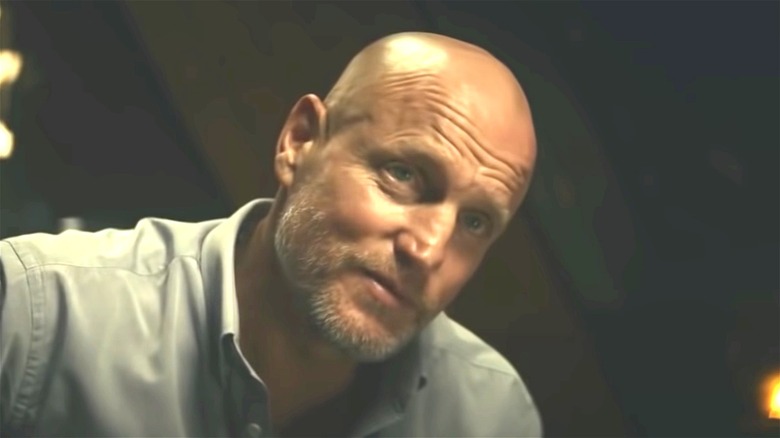 Netflix
Netflix remains a rich repository for films that might otherwise fly under a movie fanatic's radar. At least, that's definitely the case with "Kate." The brand-new action flick, which dropped on the service September 10, is currently at the top of Netflix's viewership charts in the U.S.
The film has generated controversy ever since its trailer first debuted on social media back in August (via Yahoo!), which partially seems to be due to its dicey central plot. However, other Netflix viewers have cited its familiar story choices and seen-it-all-before visual style as a reason to skip the film. Nevertheless, "Kate" has still garnered the attention of a ton of Netflix users and seems to be doing quite well for itself right now, which may be thanks to its recognizable cast and the public's continued hunger for light action fare.
As a result, even though the film isn't doing very well critically, it seems to be performing well for Netflix. Here's why the film is proving to be such a divisive title.
Kate is dividing Netflix viewers
"Kate" has a lot in common with the classic action flick "D.O.A.", in that it follows a person as they search for the truth and culprit behind their own impending death. In "Kate," the titular heroine (Mary Elizabeth Winstead) is an assassin working in Tokyo who unwittingly consumes poison just before going on a mission to take out a powerful yakuza boss. With only 24 hours to go before the poison does her in, Kate sets out to deduce who poisoned her and, hopefully, claim a little revenge before reaching the end of her own life. The film co-stars Woody Harrelson as Kate's handler, Varrick.
"Kate" met with mixed reviews from film critics and action fans even before it hit the streaming service. A number of Twitter users were upset about the film's basic concept, and specifically the fact that it follows a white woman killing a large array of Japanese characters. Certain Twitter users even accused the movie of cultural fetishization and of continuing the Hollywood trend of casting white actors as heroic leads while relegating Japanese actors solely to antagonistic roles.
On Rotten Tomatoes, the movie holds a 40% critics score and a 57% audience score. However, while the film itself has proven to be fairly controversial, Winstead has received notable praise for her performance in it.
If you have a Netflix account, feel free to take the time to judge for yourself just how well "Kate" works.