The Intense Thriller That Has Netflix Subscribers Gripping Their Seats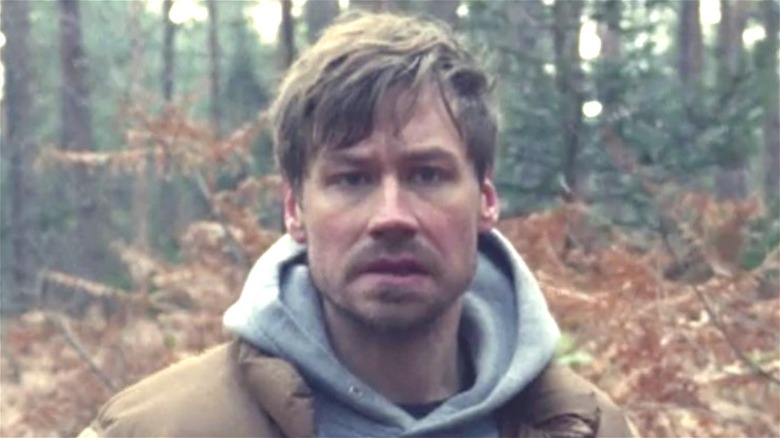 Netflix
In real life, the woods are a place for rejuvenation and relaxation. But in the world of thrillers and horror movies, forests are home to monsters, sadistic murderers, and more kinds of ancient supernatural evil than you could shake a branch at. The German thriller "Prey," which was added to Netflix on September 10, follows in that tradition and it appears to be one for which viewers have a strong affinity.
"Prey" has a refreshingly simple premise. Five friends are on a deep wilderness hiking trip/bachelor party when things go awry. An unseen person begins shooting at the group, which forces them away from safety and deeper into the woods, where they are hunted like animals. The friends must not only use their wits and perseverance to survive the attack, but also find out who is targeting them and why.
The lean, mean movie has Netflix viewers in a vice grip. At the time of writing, "Prey" was in the #2 spot on the streamer's list of the top ten most viewed movies. This isn't too much of a surprise, as it's not the first time the movie's writer-director has had a bonafide Netflix hit.
Prey is the second Netflix hit for director Thomas Sieben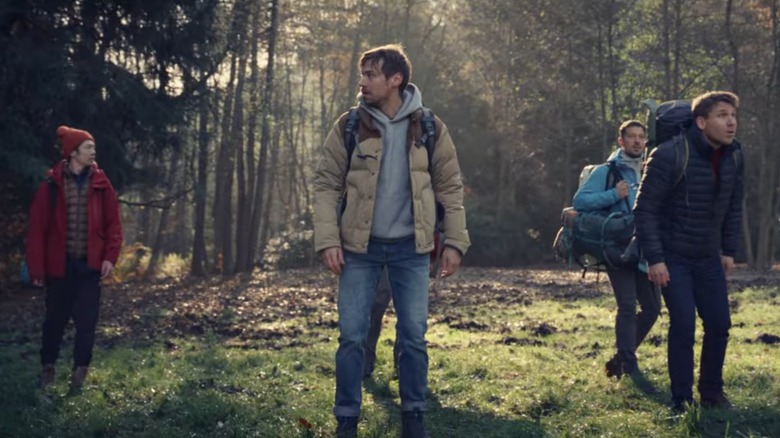 Netflix
"Prey" comes from German writer-director Thomas Sieben and even if his name isn't ringing any bells, you may already be familiar with his work.
In 2019, Sieben released the thriller "Kidnapping Stella," which would go on to become a smashing success on Netflix's list of the most watched international films (via Hit Patrol). "Kidnapping Stella" is a remake of the 2009 British movie "The Disappearance of Alice Creed" and is about two men who abduct a woman whose father they think will be willing to pay them handsomely for her return. As viewers learn more about the three characters at the film's center, though, it becomes clear that this particular kidnapping is about much more than merely a ransom.
Similar to "Prey," "Kidnapping Stella" is a minimalist endeavor that has a sharp focus on gritty tension and intricate character dynamics. As the friends in "Prey" run for their lives from the person stalking them through the woods, their relationships are excavated as conflicts from the past rear their heads and loyalties are put to the most extreme test. "Kidnapping Stella" also uses the relationship between kidnapper and kidnapped to create layers of intrigue that turn it from a simple thriller into something more intimately intense.
You can do a double feature of "Prey" and "Kidnapping Stella," both of which are currently available on Netflix.