In Jet Li's Action Career, One Movie Stands Above The Rest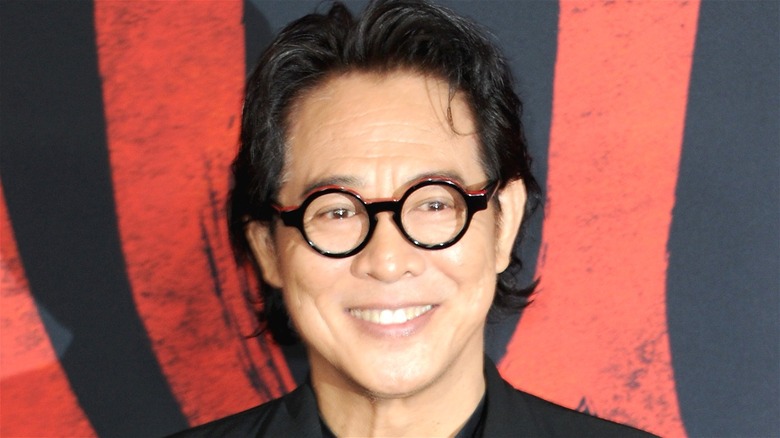 Albert L. Ortega/Getty Images
Throughout his career, Jet Li has become a household name due to his extensive work across several film industries. Making his first feature film appearance in 1982 in the martial arts film "Shaolin Temple," Li became a staple in the Chinese-Hong Kong film industry. He crossed over to Hollywood in 1998 with "Lethal Weapon 4," where he plays the main villain. Li has also done films in other countries, notably in the French flick "Kiss of the Dragon" alongside Bridget Fonda. The action star has also worked with several other big-name performers, including Jackie Chan, Sylvester Stallone, Brendan Fraser, Michelle Yeoh, and Jason Statham.
Due to Li's extensive work, his movies have had varying successes, both critically and commercially. However, while he has had a large number of highlights in his career, there's one flick that has set itself apart even among those career peaks in Li's body of work. 
Fist of Legend is Jet Li's best-reviewed film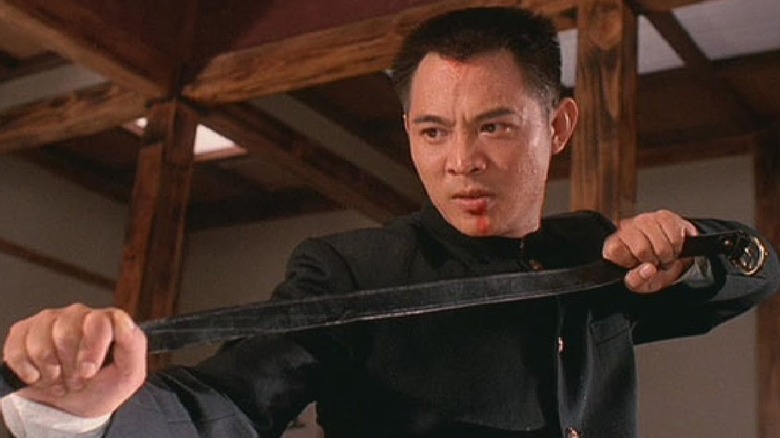 Buena Vista Pictures
While Jet Li has had many acclaimed films over the course of his career, his 1994 flick "Fist of Legend" is the one movie that has earned unanimous praise, as it's the only one in his filmography to have a 100% score on Rotten Tomatoes. Set in 1937, the film follows Chen Zhen (Li) as he learns of the death of his Shifu. Chen challenges the man who kills his mentor and defeats him in combat. He becomes a local hero while he works to confirm his suspicions that his Shifu was poisoned before the fight. His search for the truth puts him in the crosshairs of Japanese army general Gō Fujita (Billy Chow), while his relationship with Mitsuko (Shinobu Nakayama) further fuels tensions between the Chinese and the Japanese.
The film, which Li also produced, was directed by Gordon Chan, a prolific Hong Kong filmmaker who worked with several notable performers throughout his career, including Jackie Chan, Stephen Chow, Tony Leung, Fala Chen, and "Mulan" star Liu Yifei. "Fist of Legend," however, remains the only time Chan and Li worked together.
The movie is also praise-worthy for its martial arts display, which was choreographed by Woo-Ping Yuen, who worked on the "Matrix" trilogy and both "Kill Bill" films. The immense talent in front of and behind the camera on "Fist of Legend" makes it a standout in Li's movie career.