Why NCIS Fans Love The Progression Of Jimmy Palmer's Character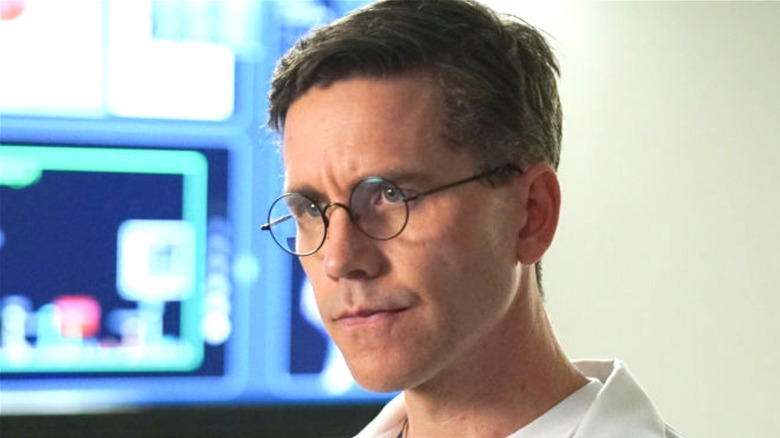 CBS
There are many beloved characters to be found on "NCIS." The series has been on the air for 18 years, and in that time we've seen beloved characters grow and develop, while others have left or even been killed in the line of duty. The team has existed not only as an adept crime-fighting unit capable of taking down the worst criminals the world can throw at them, but also a family. From the tough-but-fair Gibbs (Mark Harmon), the wise, empathetic Dr. Donald "Ducky" Mallard (David McCallum), the snarky Tony DiNozzo (Michael Weatherly), and long-suffering McGee (Sean Murray), to perennial fan-favorites like Abby (Pauley Perrette) and Ziva (Cote de Pablo), the team is comprised of characters who are laudable and lovable at the same time.
Easily one of the best examples of this growth from minor player to fan favorite is Dr. James "Jimmy" Palmer (Brian Dietzen). Initially a minor character and aide to Ducky, James develops into an essential part of the NCIS team. A recent reddit post posited that he's one of the series most beloved characters, and based on the responses, this Redditor might be onto something.
Here's why "NCIS" fans love Jimmy Palmer.
Early beginnings and comic relief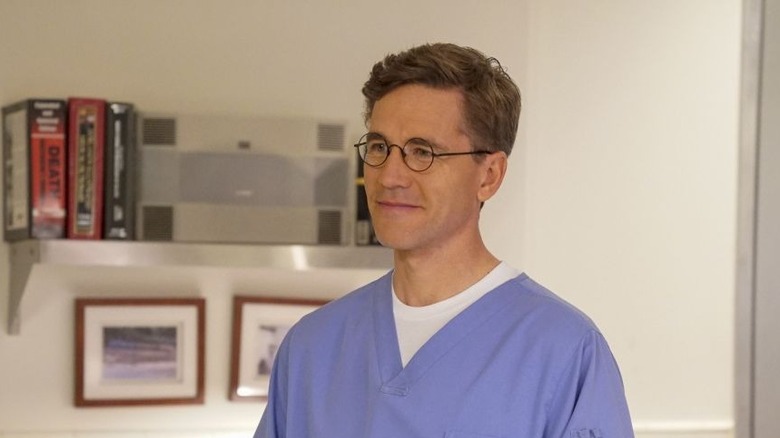 CBS
Debuting in the Season 1 episode "Split Decision," Jimmy is introduced as a temporary replacement for Ducky's assistant Gerald Jackson (Pancho Demmings), though eventually he takes on the role full-time after Gerald departs from the team. Jimmy assists Ducky with autopsies at NCIS headquarters and provides comic relief in the form of recurring bits. As the years went on, Palmer became a recurring, friendly, and funny face to contrast the serious crimes and despicable criminals the team squared off against.
As a result of his popularity and comedic niche, Jimmy became part of the team proper, especially in episodes like Season 14's "Keep Going," in which Jimmy puts himself at risk going out on a ledge to talk a suicidal man out of leaping to his death. The episode sees Jimmy open up about his own doubts, fears, and insecurities and the deep and abiding respect he has for his teammates and for Gibbs in particular.
If you or anyone you know is having suicidal thoughts, please call the National Suicide Prevention Lifeline​ at​ 1-800-273-TALK (8255)​.
The changing of the guard and a shared pain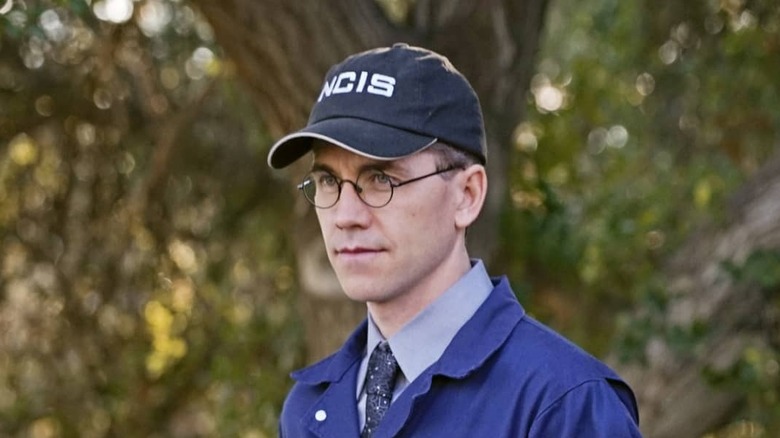 CBS
Eventually Jimmy takes over as chief medical examiner for the NCIS after Ducky's retirement, thus becoming one of the new guard to step into an integral role. Similar substitutions were made when McGee stepped into DiNozzo's shoes and Kasie Hines (Diona Reasonover) took over for Abby after she departed the team. 
A staple of Jimmy's development as a character is the loving family he had with his wife Breena (Michelle Pierce) and their daughter Victoria Elizabeth Palmer (named for Ducky's late mother). Sadly, Jimmy loses his wife to Covid-19, which is revealed in the Season 18 episode "The First Day." Jimmy attempts to deny the pain for as long as he can, before finally breaking down in a heartbreaking moment with Gibbs, bringing the two closer as colleagues with a shared pain that only the other truly understands.
The original Redditor who made the Jimmy appreciation post, u/angeladimauro, cited another "Jimmy-centric" episode, as they gushed, "I gotta say this man is a gem and if I ever find someone like him, I will marry him in a second. This is my new favorite episode. I never imagined he'd become such an integral part of the team (it's not like Gerald was) but now if they ever got rid of him, I would stop watching. Please tell me there are more episodes with Jimmy at the forefront?"
Just keep watching, u/angeladimauro. As u/C0vinced put it in their reply, "Jimmy is so wholesome and a gem to the show." We couldn't have said it better. The story of Jimmy Palmer is one of the true delights of a series like "NCIS." It's easy to see why fans love him so much, and why he's one of the series most beloved characters.