Three Men And A Baby Reboot - What We Know So Far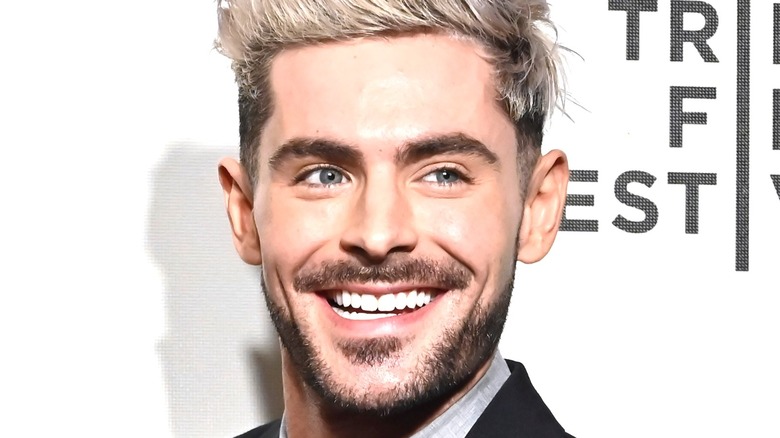 Astrid Stawiarz/Getty Images for Netflix
Hold on to your hats, eighties kids — that iconic family comedy rental store staple "Three Men and a Baby" is finally getting a reboot, and according to The Hollywood Reporter, it's going to star "High School Musical" hunk Zac Efron.
The original 1987 film – about three carefree bachelors (Ted Danson, Steve Guttenberg and Tom Selleck) who suddenly find themselves parents to an abandoned infant named Mary – was directed by "Star Trek" superstar Leonard Nimoy, and made $240 million worldwide (via Variety) and warranted a sequel called "Three Men and a Little Lady" in 1990. And while the original cast had been in talks to appear in a threequel entitled "Three Men and a Bride" as recently as 2010 (via an MTV interview with Selleck recounted by Digital Spy), nothing ever materialized from the idea. 
A modernized take on the concept will likely bring the reboot film to fresh places, but still presumably keep the first film's core message about the value and importance of nontraditional families intact. Keep reading to learn what we know about the "Three Men and a Baby" reboot so far.
When Will the Three Men and a Baby reboot be released?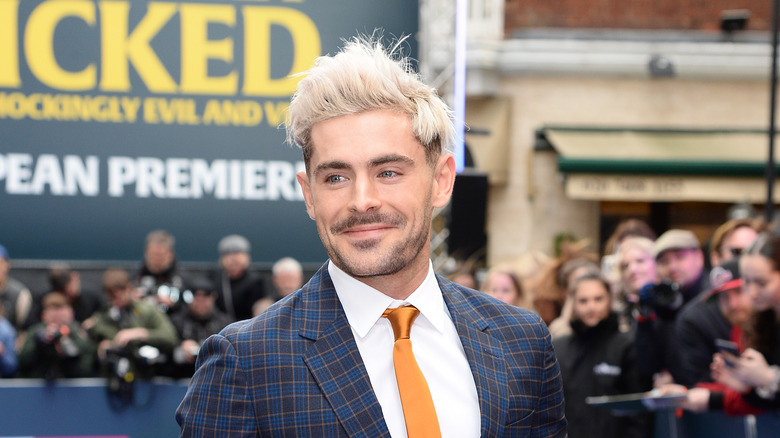 Jeff Spicer/Getty Images
The film is currently in a pre-production state, which means it currently has no attached debut date. We do know, though, that it will be released for viewing on Disney+, because "Three Men and a Baby" was initially announced as an upcoming project for the streaming giant during Disney Investor Day in December 2020 via the official Disney Twitter account. 
If Disney is looking to replicate the success of the original film, they might be planning to release the reboot as a holiday tentpole. The 1987 version of "Three Men and a Baby" hit theaters on November 25, 1987 (via Box Office Mojo) the day before Thanksgiving that year. It went on to become an enduring hit, staying near the top of the box office charts all the way into January of 1988 (via The New York Times), besting future classics like "Throw Momma From the Train" and "Overboard." While predicting a streaming hit is much trickier (particularly since studios don't tend to release their streaming numbers), that's a pretty robust pedigree, and replicating it on any level would certainly do the Mouse House no harm.
Who will star in the Three Men and a Baby reboot?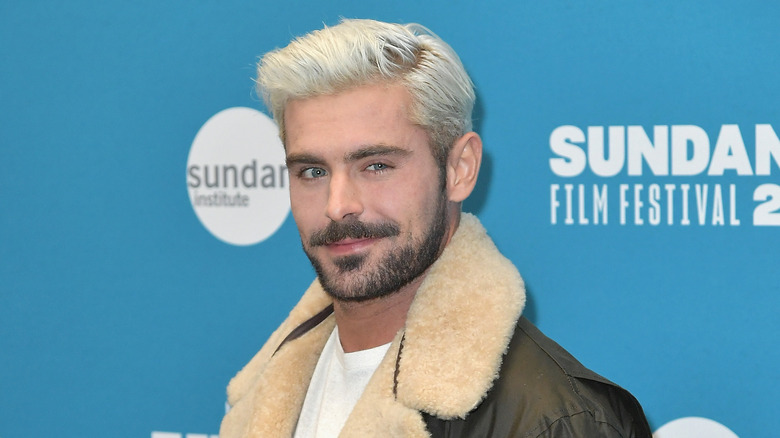 Neilson Barnard/Getty Images
At this time of writing, Zac Efron has been attached to star in "Three Men and a Baby," but the other two titular fathers have not yet been cast. Efron's role has also not yet been named, and it's unclear whether or not the film will recycle the names, jobs, or even characters that Selleck, Guttenberg and Danson played in the original film. It has not even been confirmed that the film will have a character equivalent to Sylvia Bennington, Mary's initially absent actress mother. Obviously, no infant has been cast to play the reboot's version of the Mary role, since the child would age out of the part before production could begin.
What we do know is that "Three Men and a Baby" will be directed by Maurice "Mo" Marable (via Deadline), who helmed the Hulu series "Woke" and is mainly known for his television directing work, including 24 episodes of the IFC show "Brockmire" and the "Making Dennis Reynolds a Murderer" episode of "It's Always Sunny in Philadelphia." He will be working from a script written by Will Reichel (whose only other writing credit on IMDb is the 2018 Steve Coogan comedy "Hot Air") and it will be produced by Gordon Gray ("The Rookie," "Miracle").
What will the Three Men and a Baby reboot be about?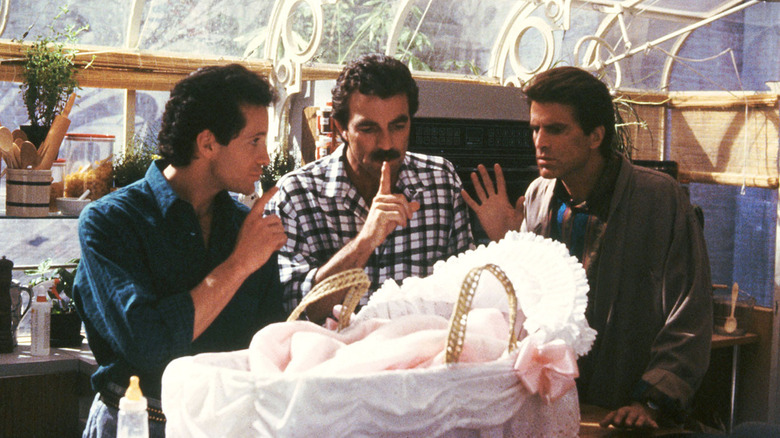 Touchstone Pictures/Disney
There's been no updated synopsis released for the "Three Men" reboot, so we don't know if any of the original film's plot will make it to the Disney+ reboot. If it follows the original 1987 tale in any respect at all, the new movie should thematically center on the way parenthood can change and improve a person.
In the first "Three Men and a Baby," the titular men — architect Peter Mitchell (Selleck), actor Jack Holden (Danson) and satirist Michael Kellam (Guttenberg) — are depicted as happy bachelors with no plans to settle down or embrace fatherhood. Instead, they often indulge in the no-strings-attached joy of one night stands, frequently throwing parties at their fancy shared New York City apartment. 
Their lives are abruptly changed when someone abandons an infant on their doorstep. Via a note pinned to the baby's blanket, they're informed that the child's name is Mary and that she's the result of Jack's fling with British actress Sylvia Bennington (Nancy Travis), whom he met while performing in a Shakespeare festival. While Jack, Michael and Peter try to figure out how to parent, they're forced to dodge drug dealers who are in pursuit of a brick of heroin which Jack has unwittingly accepted delivery of for his director friend. Things get even more complicated when Sylvia returns, wishing to take Mary with her overseas and threatening to fracture the bond forged by the new family.
We'll have to wait to see if any of this ends up in the rebooted flick when it makes its way to Disney+ in the near future.