This Is Wes Anderson's Worst Film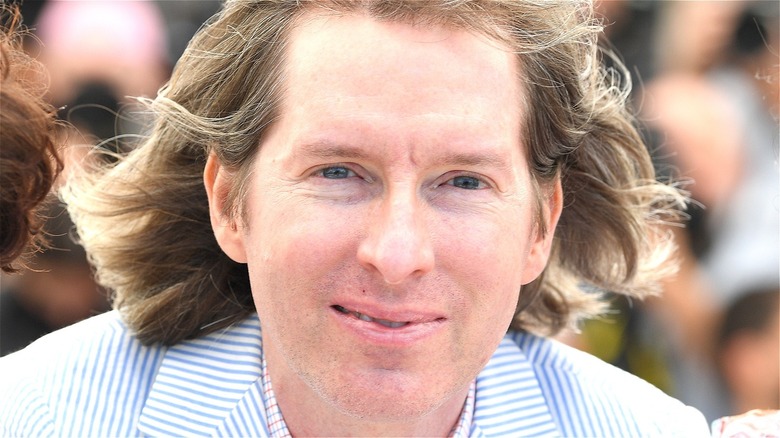 Pascal Le Segretain/Getty Images
An auteur is defined as a filmmaker whose artistic choices are so prominent when viewing their projects that they gain near-complete authorship over them. Names like Quentin Tarantino, Alfred Hitchcock, and Martin Scorsese have all earned such a label through their unique approaches to telling a story and presenting it to the audience. However, when discussing what it truly means to be an auteur, one would be remiss not to take a good long look at Wes Anderson: a filmmaker who has built a career off of being unapologetically different.
His movies are commonly described as quirky with an indie feel, no matter their budget or method of release. These attributes are generally applied positively, with the consensus being that Wes Anderson's works are nothing if not interesting. Since the mid-1990s, the famed director has provided audiences with productions that, despite sharing similar color palettes, casts, and symmetrical framing, are one-of-a-kind nonetheless. In pumping out hit after hit for years now, Anderson is now one of the most recognizable directors in the world, and his fans are always eager to see what he'll put out next.
At the same time, don't let the praise and accolades he has been showered with fool you. Wes Anderson's track record, while impressive, is not perfect, with one of his films standing out as the weakest of the bunch.
Wes Anderson's inexperience made Bottle Rocket a relative misfire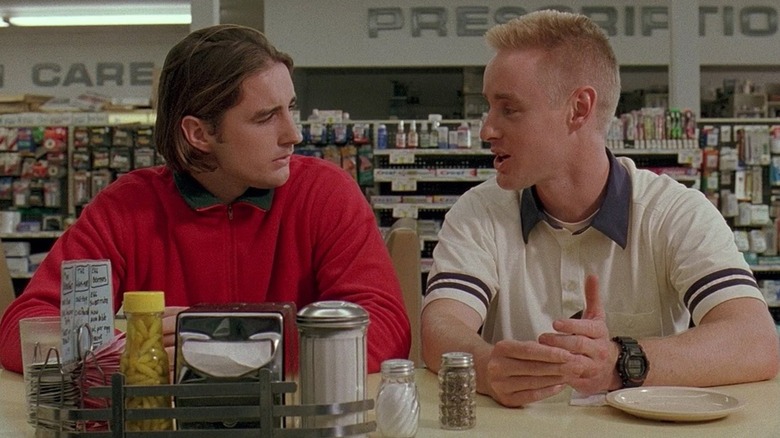 Sony Pictures
Expanding upon the short of the same name created in 1992, the 1996 rendition of "Bottle Rocket" brought with it a handful of firsts. Not only was it Wes Anderson's feature-length film debut, but it served as the grand introduction for the brother acting duo of Luke and Owen Wilson as Anthony Adams and Dignan, respectively. It should be noted that, as evidenced by its initial glowing critical reactions and supportive modern evaluations, "Bottle Rocket" is far from a bad movie on its own. Although, its shortcomings, when compared to Anderson's later works, ultimately put it at the bottom of the list.
"Bottle Rocket" is an offbeat crime comedy brought to life by a talented cast and a novice Wes Anderson behind the lens. It's a coherent film, but it's abundantly clear as you watch that Anderson was still finding his footing. Many of the hallmarks we've come to recognize as his strong suits today, such as the casual dialogue and the vibrant, out-of-time aesthetic, are present, though their union lacks the polish of the director's latest works. All in all, "Bottle Rocket" is entertaining and a solid first showing from Anderson that never reaches its fullest potential due to the filmmaker's then-inexperience.
Additionally, "Bottle Rocket" was a major flop at the box office — grossing a measly $560,069 on a $5 million budget. Not to mention, its trophy case isn't exactly impressive either, with its highest-profile achievement being that it won Wes Anderson the MTV Movie Award for Best New Filmmaker. In the grand scheme of things, these metrics are largely inconsequential when discussing the film's quality. In fact, most of Anderson's projects aren't huge moneymakers or award-winners, but these details are necessary to include when assessing its lasting legacy. 
Overall, "Bottle Rocket" is a fine watch and boasts plenty of great qualities that it deserves recognition for. For a first showing, Wes Anderson did an admirable job producing an enjoyable, original piece of cinema that clearly paved the way for his remarkable career. Sadly, when put up against the likes of "The Grand Budapest Hotel," "Fantastic Mr. Fox," or any of his other titles, it simply doesn't hold up.