Where Is Chancho From Nacho Libre Now?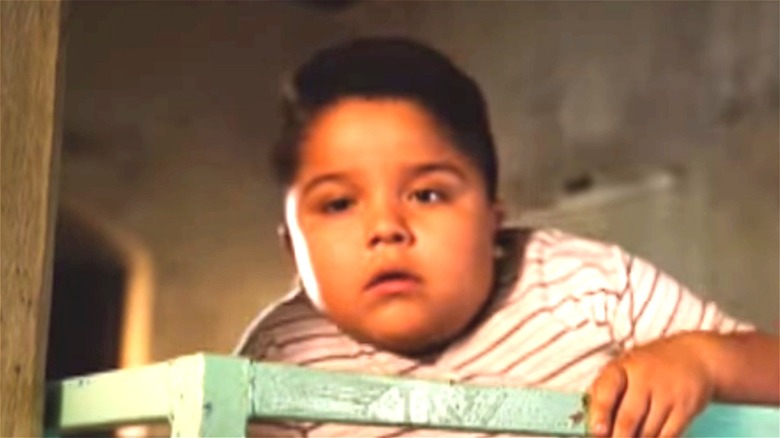 Paramount
With the 1990s fading from view, Jack Black kicked off the new millennium in grand fashion. Through hits like "School of Rock" from 2003 and Peter Jackson's "King Kong" from 2005, it's fair to say that his acting career was on fire in this era. This rampant success eventually led him to collaborate with director Jared Hess on what would become one of his most beloved yet critically mixed comedies to date: "Nacho Libre." It tells the story of a monk named Ignacio (Black), who moonlights as a professional wrestler to support the orphanage he works at.
Jack Black's performance as the luchador holy man stands among his most recognizable roles, and it's hard to claim that his comedic timing and unique acting style weren't the highlights of the film. However, "Nacho Libre" is far from a one man show, with Ana de la Reguera playing Ignacio's love interest, Sister Encarnación, and Héctor Jiménez portraying Ignacio's tag team partner, Steven — aka Esqueleto. Additionally, the supporting cast includes names like Richard Montoya, Carla Jimenez, Silver King, and Darius Rose, who played the fan-favorite, Chancho.
Despite not spending a whole lot of time on the silver screen, Rose's "Nacho Libre" alter ego is a standout all the same. Here's what we know about the former child actor's life since the movie was released.
Darius Rose's current exploits are a mystery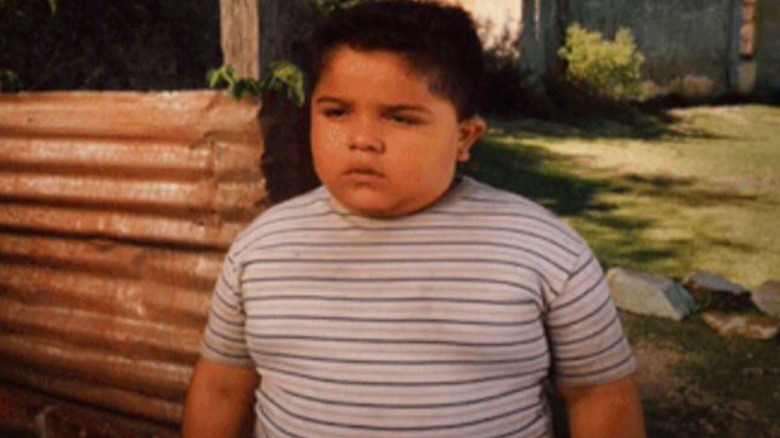 Paramount
When "Nacho Libre" hit theaters in 2006 — 15 years ago at the time of this writing — Darius Rose's acting career was already off to a solid start. Before becoming Chancho, he made his acting debut in the 2003 film "Bruce Almighty," rubbing shoulders with such cinema icons as Jim Carrey, Jennifer Aniston, and Morgan Freeman. Using the momentum he gained from "Nacho Libre," Rose went on to appear in 2008's "Lower Learning" as AJ and 2009's "Mr. Sadman" as Fast Food Boy 1. With that, he seemingly left the entertainment world.
As evidenced by his IMDb page, Darius Rose hasn't expanded upon his filmography in over a decade in any form. Naturally, the question has arisen of what is the once aspiring actor up to these days? In truth, little is known about what he's doing in 2021, be it personally or professionally, prompting some to take to the internet and speculate. According to Celeb Saga, one of the most prominent rumors cropped up in February of 2019 that postulates that Rose is currently working at a Honda showroom, though this claim hasn't been properly verified.
At the end of the day, Darius Rose will always have a place in media history as Chancho from "Nacho Libre." If we'll ever see him on the big screen again, perhaps for a hypothetical sequel to the 2006 Jack Black comedy, is a question that lacks an answer. But, if he truly is working at a car dealership or has landed a different gig away from the bright lights of Hollywood, we can only hope that he's both comfortable and happy.