How Idina Menzel Really Feels About John Travolta Flubbing Her Name At The Oscars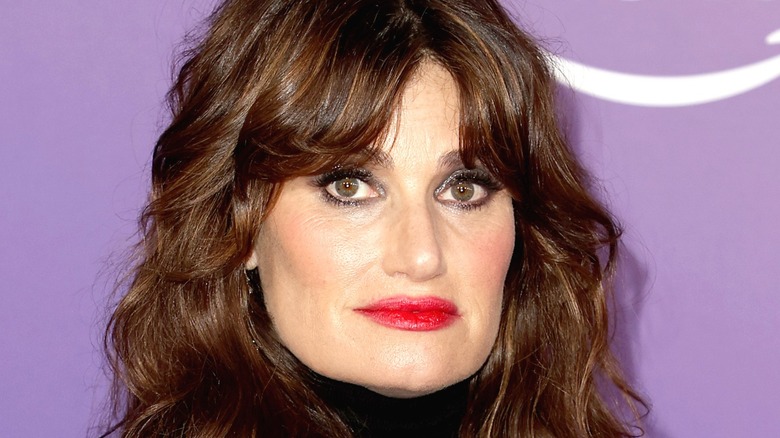 Kevin Winter/Getty Images
Let's face it, everybody has flubbed somebody else's first or last name (or both) from time to time, but generally, it doesn't happen on a telecast as prestigious as the Oscars with millions of people watching. Of course, one of the most notable times it happened came in 2014, when actor John Travolta didn't necessarily mispronounce Idina Menzel's name, but came up with another one that wasn't even remotely close.
Not surprisingly, Travolta's faux pas didn't mark the first time a name flub by a big star had taken place on the Oscars stage. Years before the Idina Menzel mishap — and the daunting task presenters faced trying to figure out how to properly pronounce four-time Oscar nominee Saoirse Ronan's first name — another big star embarrassed herself during a presentation.
It happened in 1974 when music and movie icon Cher was on stage with legendary composer Henry Mancini to present the award for Best Original Song. Cher mistakenly said "Marvin Hamsmish" instead of Marvin Hamlisch as the composer for the title song in "The Way We Were," and tried again with "Hamlischmish," before Mancini whispered in her ear. Cher got the pronunciation right the third time around, adding with a smile, "Sorry about that, Marvin." 
Travolta's chance to apologize publicly to Menzel, however, didn't happen for almost a year.
Idina Menzel says initially feeling sorry for herself, she, um, let it go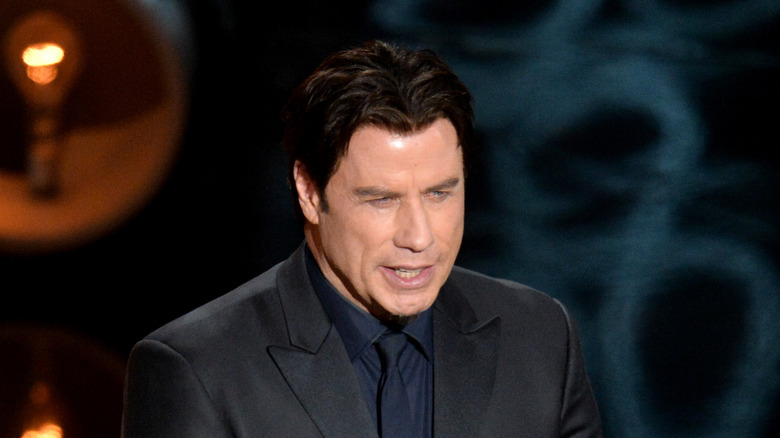 Kevin Winter/Getty Images
Written by Disney tunesmiths Kristen Anderson-Lopez and Robert Lopez, the soaring anthem "Let it Go" from the worldwide blockbuster "Frozen," exposed the entire globe to Menzel's singing talents. Prior to her film career, Menzel was known predominantly for her work on the Broadway stage with star-making turns in the smash musicals "Rent" and "Wicked."
Nothing, however, compared to the chance to perform on the massive television stage of the Oscars, where the singer-actor would get an opportunity to perform the song, and effectively, give people a chance to place a face with her name. But when it came time for Travolta to announce Menzel's performance of "Let it Go," he introduced her as the "the wickedly talented, one and only Adele Dazeem."
According to The Hollywood Reporter, Menzel revealed her initial reaction to the "Adele Dazeem" moment when she appeared with fellow "Cinderella" stars Billy Porter and Camilla Cabello on "The Late Late Show" with James Corden, and it involved a couple of different emotions.
"At first, I felt really sorry for myself. Like, 'Meryl Streep's out there. This is my big break and he just f***ed up my name,'" Menzel recalled for Corden. "And then eight seconds [later] the band starts, and I'm like, 'Get your s**t together. Come on. This is your moment. Stop worrying about that he messed up your name. Sing, b***h.'"
Idina Menzel admits 'Adele Dazeem' was 'the best thing that ever happened' to her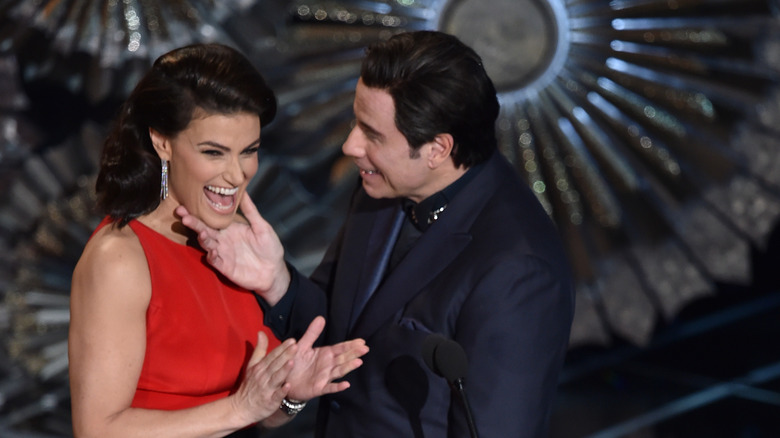 Kevin Winter/Getty Images
Naturally, Travolta's "Adele Dazeem" momentary brain lapse set the internet ablaze, and Menzel came around to believing the mistake did far more good than any harm: "He has written so many nice, apologetic emails. He has sent flowers. He's so kind and he would like to make up for it ... I just always say, 'No worries,' because it was the best thing that ever happened," Menzel told Corden.
Chiming in, Porter observed that the mistake created far more publicity for Menzel than what she would have gotten otherwise: "I said, 'She is going to be a household name within 24 hours.' I was like, 'I need somebody to say my name wrong at the Oscars,'" he recalled.
For the record, Menzel got her chance to get even with Travolta at the 2015 Oscars. Producers wisely paired the two to present a statuette, having Menzel appear first, saying, "Welcome to the stage my very dear friend, Glom Gazingo."
Joining his co-presenter with a smile, Travolta cradled her face, saying, "I deserve that" and referring to the singer as "my beautiful, wickedly talented friend Idina Menzel."