Fans Just Got Bad News About The Mad Max: Fury Road Prequel Furiosa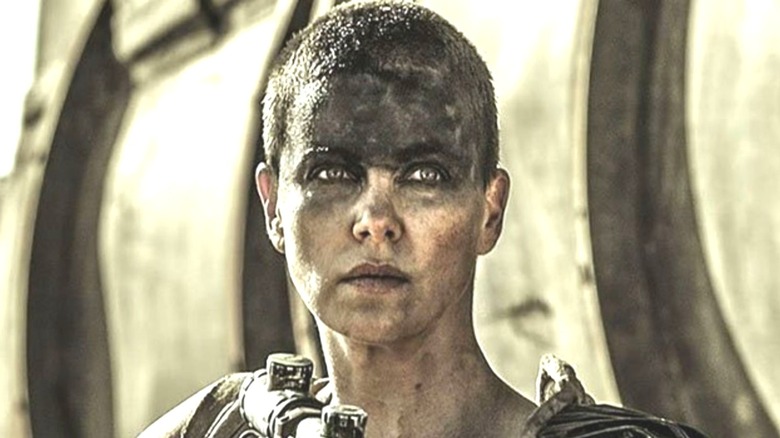 Warner Bros. Pictures
When "Mad Max: Fury Road" premiered in 2015, it proved that a franchise that began in 1979 (and originally starred Mel Gibson) still had a lot of juice left in its tank. It did that by introducing a new protagonist who's arguably just as compelling as Max ever was: Imperator Furiosa, played by Charlize Theron. In fact, even the new Max himself, Tom Hardy, agrees that Furiosa is the real star of "Fury Road."
As a result, it's not much of a surprise that Furiosa is going to be a big part of the "Mad Max" franchise going forward. The success of "Mad Max: Fury Road" has led to multiple planned sequels, but the first that director George Miller and co. are tackling is a movie that will tell Furiosa's origin story and explain how she came to be Immortan Joe's top warrior. "The Queen's Gambit" star Anya Taylor-Joy will be replacing Theron in the lead role.
The "Furiosa" release date was already several years away, but unfortunately, the wait just got a little longer.
Mad Max fans have to wait a bit longer to meet young Furiosa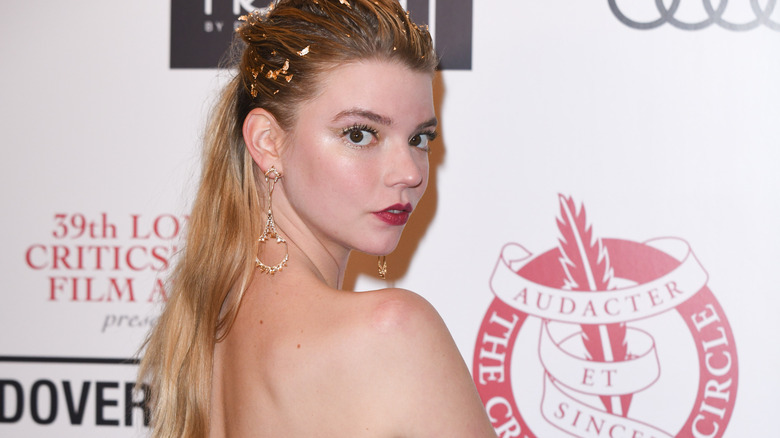 Featureflash Photo Agency/Shutterstock
Warner Bros. has decided to push back the "Furiosa" release date nearly a year, from June 23, 2023 to May 24, 2024 (via IndieWire).
As of now, it's unclear what the reasons are for the film's delay, but Variety did note that the previous movie in the franchise, "Mad Max: Fury Road," was a similarly difficult movie to film, and it's easy to understand why. "Fury Road" was pretty much one long car chase punctuated by occasional lines of dialogue. The film's production team built over 150 custom vehicles and destroyed half of them, and to top things off, the team literally invented a new way to flip cars on-screen. The crew also included professional snake wranglers who were hired to protect the film's set from venomous reptiles — and those were just some of the challenges that the "Fury Road" team faced throughout its production (via The Drive).
Fortunately, the film ended up being not just one of the best "Mad Max" movies, but one of the best movies of the past decade — period. All of which is to say that this news may come with a bit of a silver lining for "Furiosa" fans. After all, at least this delay indicates that the film's team is dedicated to taking the time to get it right. Hopefully, that also means "Furiosa" will be just as well-made and awe-inspiring as its predecessor.