Johnny Depp's Embarrassing Breakout Role He Wishes You'd Forget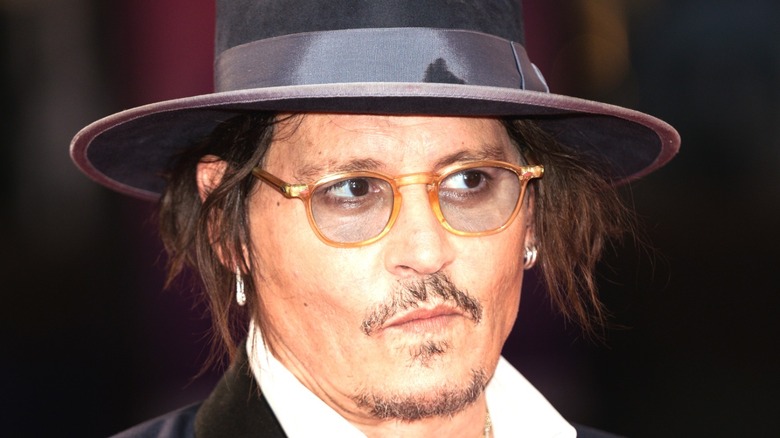 Francois G. Durand/Getty Images
Johnny Depp is one of the most successful actors in Hollywood history. The actor has an impressive filmography topped by roles in blockbuster franchises including "Fantastic Beasts," "Alice in Wonderland," and of course the megahit "Pirates of the Caribbean" series. He's a Golden Globe winner and three-time Academy Award nominee, but despite all the accolades, there are some roles Depp would rather leave behind on the cutting room floor.
In fact, there are nearly 100 acting credits on his IMDb page, so when the superstar was asked which past project of his is the one he most wishes audiences would forget, he had no shortage of options. Would Depp choose his 2013 mega-flop "The Lone Ranger" or perhaps his lead role in the underperforming 2015 curiosity "Mortdecai?" Maybe he was most embarrassed by his cameo in Adam Sandler's infamous "Jack and Jill" or his part in the raunchy 1985 teen sex comedy "Private Resort." Or possibly, Depp was not proud of his gruesome run-in with Freddy Krueger in the original "A Nightmare on Elm Street" back in 1984.
But perhaps surprisingly, none of these titles made the cut. So what was the one part Depp would rather scrub from our collective memories?
Johnny Depp is most embarrassed about the show that made him a star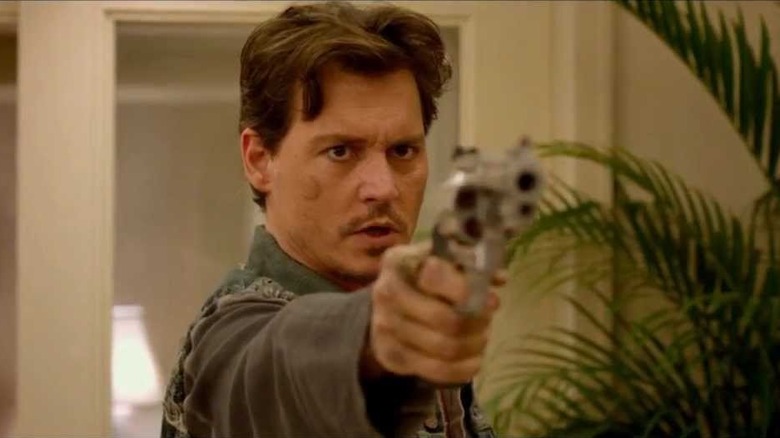 Columbia Pictures Metro-Goldwyn-Mayer
It turns out that Johnny Depp is most ashamed of the part that launched him into stardom — his starring role on the TV teen crime drama "21 Jump Street." An early hit for the Fox Network, "Jump Street" saw Depp as a cop who goes undercover as a high school student. It landed Depp on the covers of teen magazines and led to his first leading roles in movies. Depp left after Season 4 and chose to topline unusual projects with innovative directors, such as John Waters' "Cry Baby" and Tim Burton's "Edward Scissorhands," signaling he wasn't interested in the usual teen idol's career trajectory.
Even though spending those four years on the "21 Jump Street" set turned him into a star, the actor has spoken about the show with disdain. Via Collider, Depp once said, "I felt I was in a prison creatively," adding that he would trash his trailer in an attempt to get himself fired before his contract expired and that the only reason he auditioned for the show was that he was "broke." Still, the bad vibes didn't last forever, since Depp gamely returned in 2012 for a good-natured (albeit uncredited) cameo in the more comedic feature film version of "Jump Street," alongside stars Jonah Hill and Channing Tatum.