The Surprising Television Show Johnny Depp Calls His Best Role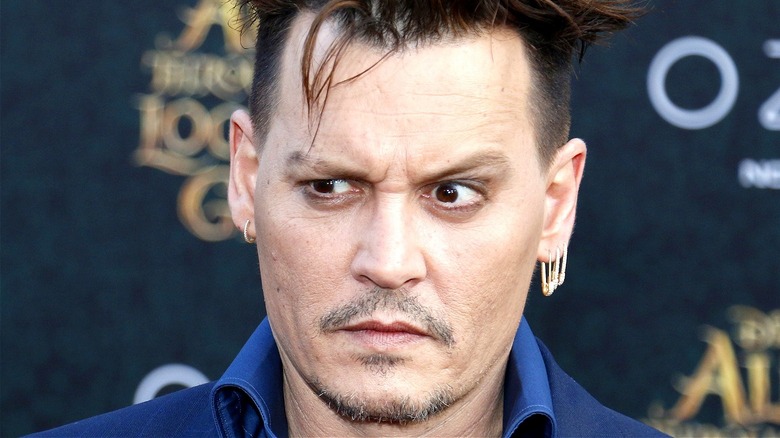 Shutterstock
Longtime actor Johnny Depp has had one of the most eccentric and controversial careers over the past few decades. After getting his start in the mid-'80s in "A Nightmare on Elm Street" and venturing into the TV universe on "21 Jump Street," Depp has proven his abilities to take on unique roles. And after debuting the legendary Captain Jack Sparrow in the "Pirates of the Caribbean" series, he solidified himself as a leading man and justifiably famous.
Depp has been a hugely successful actor, with his specialty being larger-than-life characters with atypical backstories. Some of his most notable portrayals include Willy Wonka in "Charlie and the Chocolate Factory," the Mad Hatter in "Alice in Wonderland," Ichabod Crane in "Sleepy Hollow," and the titular role in "Edward Scissorhands." He's been nominated for the Best Actor Oscar three times and has been a recipient of a Golden Globe award and a Screen Actors Guild award, with numerous nominations as well.
Johnny Depp's favorite role is quite an unusual pick
Despite Depp leading several blockbuster films, he has a strange pick for his favorite role of all time. In a 2015 interview with The Mirror, Depp revealed that one of his "proudest achievements" was guest starring on the BBC sketch comedy show "The Fast Show." Depp was a guest on the final "Fast Show" episode ever back in 1997, after being a longtime fan of the series, which ran for three years. "No question. It was one of my favorite things, to have been on the last 'Fast Show,'" Depp said. 
In the short appearance on the show, Depp plays an American who heads on a shopping trip in a British men's store. He's looking to buy a suit from a pair of tailors, portrayed by Paul Whitehouse and Mark Williams, who are anything but helpful. At the end, Depp utters the catchphrase "ooh, suits you" and thrusts his hips with the goofy pair. Since "The Fast Show" has been off the air, Depp has included quotes from the sketch comedy in other roles, including one of the "Pirates of the Caribbean" films.