The Major Prop Ryan Reynolds Took From The Set Of Green Lantern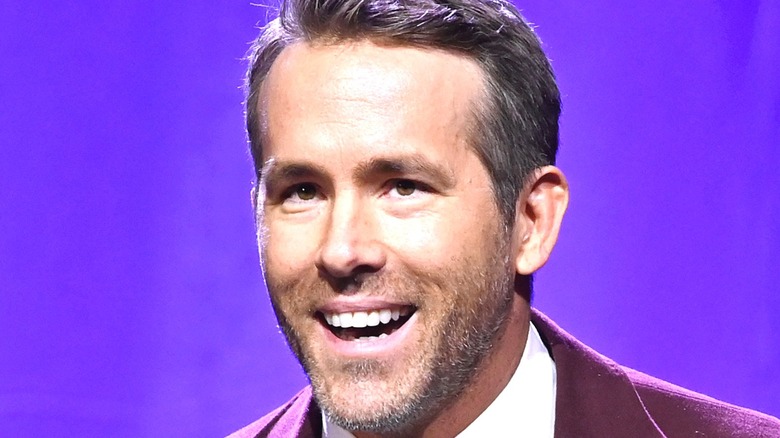 Noam Galai/Getty Images for The Michael J. Fox Foundation
With a sarcastic demeanor and playful social media presence, you wouldn't exactly think Ryan Reynolds is the sentimental type. However, there have been multiple occasions where he's stolen something off the set of a movie.
The most noteworthy example of this is when he took the red suit from "Deadpool." It's a pretty big item to stow away in a backpack and take with you, but where there's a will, there's a way. As the actor later recounted in an interview, "I loved wearing [the suit], and I have run away with one — I'll probably get into trouble for saying that, but I've waited 10 years to do this movie, so I'm leaving with a f***ing suit" (via Cinema Blend).
We'd say he more than earned the right to take home a suit of his own. We just hope he's put it to good use by wearing it at Comic-Con and convincing people he's just a regular fan. As it turns out, this is nothing new for the actor. Years earlier, he took an important prop from another one of his superhero flicks.
Ryan Reynolds also stole a Green Lantern ring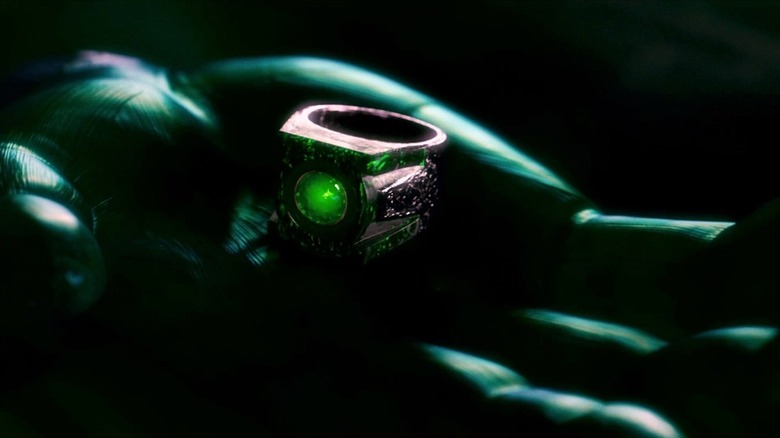 Warner Bros. Pictures/DC Films
Ryan Reynolds couldn't exactly take his Green Lantern suit home with him because it was all made in post-production. As such, the actor could only steal one of the few things that were a physical prop in the 2011 film: the iconic ring. He admits that was his logic in an interview from the same year: "The only thing that was real, and that I could steal, was the actual ring of the Lantern. So I stole that. That was pretty cool" (via Digital Spy).
It's a lot easier to slip on a ring than put on a full super-suit, which is why it delighted fans when Reynolds donned the epic piece for a Twitter thread in March 2021. It was a momentous occasion as Reynolds sat down for a drink infused with Aviation Gin as he watched "Green Lantern" for the first time. He provides plenty of witty commentary throughout, at one point admitting the film's not as bad as everyone says, but then we get the grand reveal of the ring in all its glory.
Hopefully, Marvel Studios will keep a close eye on him when they get into filming "Deadpool 3." Knowing Reynolds, he'll try to take the Infinity Gauntlet back home with him.