The Movie That Got Rami Malek Cast In No Time To Die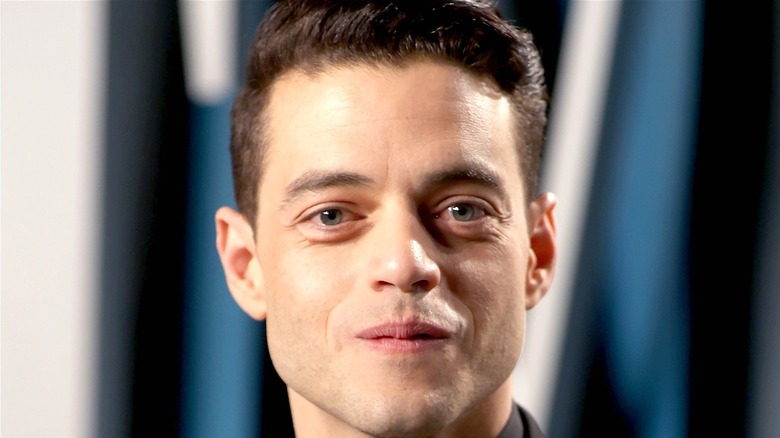 Rich Fury/VF20/Getty Images for Vanity Fair
The opportunity to play the villain in a Bond movie only comes along every few years, and it's an intriguing proposition. You get to be part of one of the biggest film franchises in history. You get to cash meaty residual checks for the rest of your life. Most importantly, with the promise of facing off against a famously stony protagonist, you get a virtual guarantee that nobody will upstage you while you gnaw your way through cubic yards of scenery like a Juilliard-trained Chain Chomp.
All this — along with the promise that your character will die magnificently, nipping in the bud the decades of red carpet questions about potentially returning to the series that the Bond actor will have to look forward to — chums the waters of the performing arts, piquing the interests of remarkable actors when it comes time to bring a new Bond villain to life. Christopher Lee, Jonathan Pryce, Mads Mikkelsen, and the bad guy from "Chitty Chitty Bang Bang" have all lent their prowess to the 007's conniving foils in the past.
With "No Time to Die," a new generation of nogoodniks takes the stage. Rami Malek, whose riveting work on "Mister Robot" made him a household name, will do his darndest to take MI-6's favorite slaughter monster down a peg, portraying the treacherous Lyutsifer Safin in the long-delayed project. In a recent interview on the official James Bond podcast, series casting director Debbie McWilliams discussed the performance that landed Malek the part. It's a less nefarious one than you're probably imagining.
Bohemian Rhapsody found the James Bond casting director somebody to love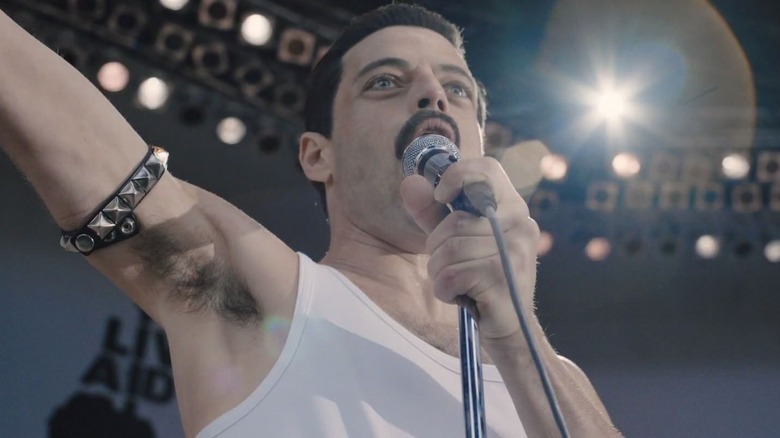 20th Century Studios
"We'd had long discussions about who we should approach, and (Rami Malek) was one of the people we were interested in contacting," McWilliams recalled on the "No Time to Die" podcast. "...I was invited to a screening of 'Bohemian Rhapsody,'" she continued, "and I went to it, and afterwords, various people were invited for a drink, and I was one of them, and he was there.
"I went up to him and said who I was. Within a nanosecond, he was on the phone to the agent, and he was in this building the next day," McWilliams concluded.
Malek's work in "Bohemian Rhapsody" unquestionably expounded on the already-present interest in his acting chops, earning him an Academy Award, Golden Globe, and BAFTA. Plenty has already been written about the lengths he went to to portray Freddie Mercury in the biopic, so we won't wax impressed. All we'll say is that it's a shame nobody saw Malek for the shining star that he was back when he was giving his all to three out of three "Night at the Museum" movies. Daniel Craig could've been punching him this whole time.