Mariah Carey's Embarrassing Breakout Role She Wishes You'd Forget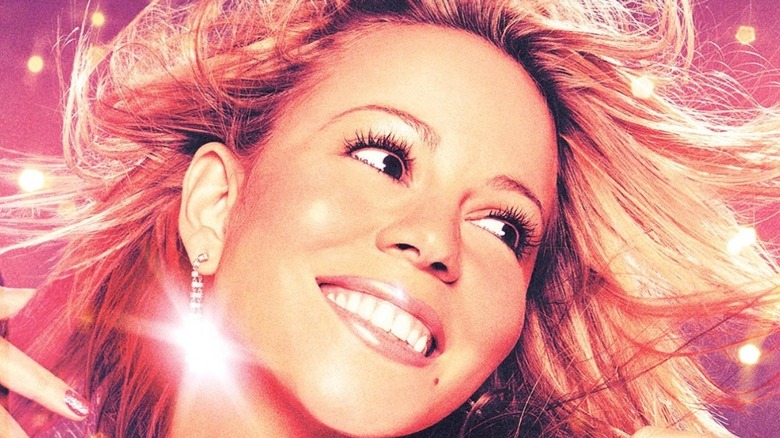 20th Century Fox
Mariah Carey is best known for her chart-topping musical hits, starting with the 1990s' "Vision Of Love," which was recorded when she was just 19-years-old. The songstress went on to record megahits such as "Hero," "Fantasy," and "One Sweet Day" through the 1990s, but by September 2001 she was part of one of the biggest musical — and box office – failures of all time.
Carey's highly touted big screen debut — a musical rags-to-riches story that was supposed to be a segue to movie stardom for her — was riddled with problems from the start. According to People, Carey had a public meltdown MTV's "Total Request Live" in July 2001, and the subsequent treatment for her emotional breakdown caused her to have to cancel a number of engagements, including an important press run for her debut film.
The soundtrack to the movie dropped on 9/11, the day of the terrorist attacks on the United States in 2001, and the doomed film was released just 10 days later on September 21, 2001. Once it was released, the film was a massive failure, earning only $5.3 million worldwide, according to IMDb.
During a 2018 appearance on "The Tonight Show With Jimmy Fallon," Carey admitted that the project "almost ruined" her life. "It was a tough time when it came out. It was a whole thing; it was a drama," she said, per Complex.
Mariah Carey was embarrassed by the failure of Glitter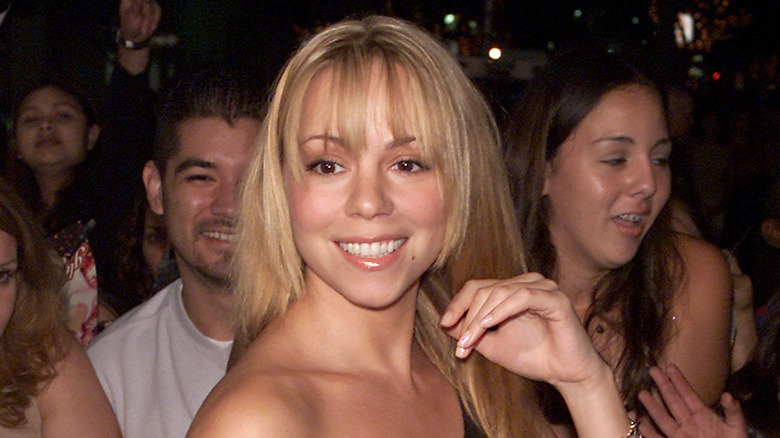 Kevin Winter/Getty Images
In 2001, Mariah Carey's breakout movie project was supposed to be the romantic musical, "Glitter," in which she starred as aspiring singer Billie Frank alongside rapper Da Brat. But according to Collider, the film became "the biggest bomb" of the real-life superstar's career. Not only did it tank at the box office but reviews were brutal. The film scored an embarrassing 7% rating on Rotten Tomatoes and was labeled "Herocially bad."
"Carey has the voice of a dove but, sad to say, the acting range of a parakeet," came a review from Houston Community Newspapers.
"It's a butt-numbing exercise in tedium," wrote a reviewer for TV Guide.
As for the ill-fated "Glitter" soundtrack, it initially sold only 2 million copies in the United States, compared to more than 20 million for her 1993 album "Music Box," per The Guardian.
For years, Carey refused to talk about the film and wouldn't allow its name to be said in her presence. "You don't understand, for years it was the G-word, nobody could talk about it; now I understand it as a kitsch moment in my life," Carey once told Andy Cohen, per Showbiz CheatSheet.
Carey referenced "Glitter" as a "debacle" in an interview with Variety, but she did come to embrace the career setback when her fans spearheaded a #JusticeforGlitter campaign 17 years later. In 2018, the album went to No. 1 out of the blue. "That was a huge achievement for [my fans] the Lambs," she said.