Why The Head Writer Suddenly Quit The Tonight Show Starring Jimmy Fallon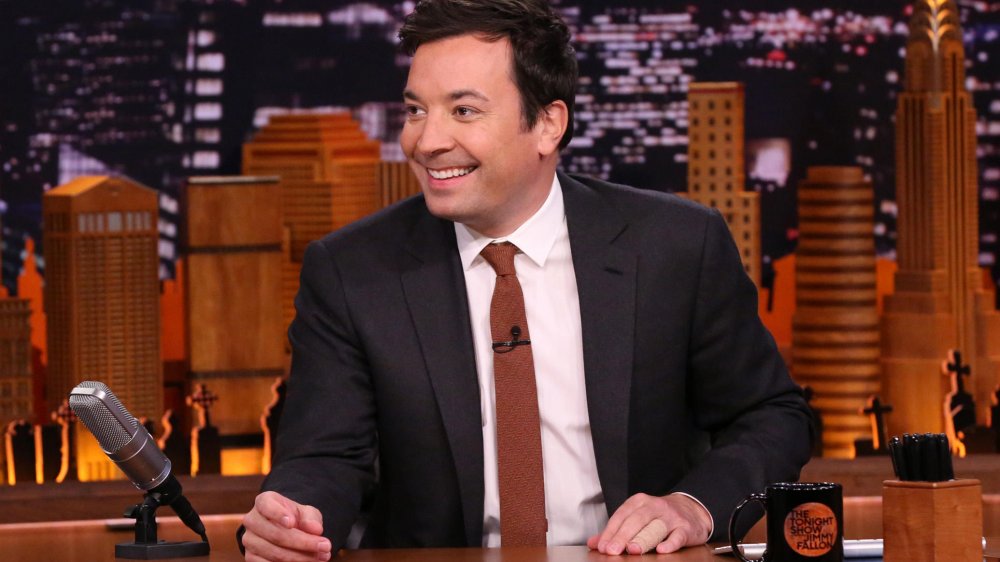 NBC
Over at The Tonight Show Starring Jimmy Fallon, the show has continued to face internal difficulties and changes in the creative team, ever since Jimmy Fallon took over the role of host from Jay Leno in 2014. 
Kimmel's run had a great first three seasons with showrunner Josh Lieb at the helm, but then, as Deadline reports, came the 2016 election: After Donald Trump was declared the president-elect, the other late night shows, like The Late Show with Stephen Colbert and Jimmy Kimmel Live!, brought in more political, serious content, in response to ongoing current events and their effect on society, adapting to the audiences demands for more hard-hitting, topical content. Despite this, The Tonight Show attempted to keep its lighthearted, fluffy style. Suffice to say, it was not beneficial for the show's success, and soon enough, there was another change in staff, via Variety, as NBC's Jim Bell was hired to shift the show's focus. Though it's unknown exactly what happened, the year ended with Bell leaving both the show as well as NBC, where he had worked for 30 years. 
Bell was replaced in 2019 by Gavin Purcell, who just announced that he is stepping down from his role on The Tonight Show, according to Deadline, with Jamie Granet-Bederman taking his place. With all this in mind, the most recent news that the show's head writer, Rebecca Drysdale, is also leaving, via Deadline, is not quite unexpected — though her reasons for doing so seem to have been widely misreported. 
Tonight Show head writer Rebecca Drysdale quit her position after seven months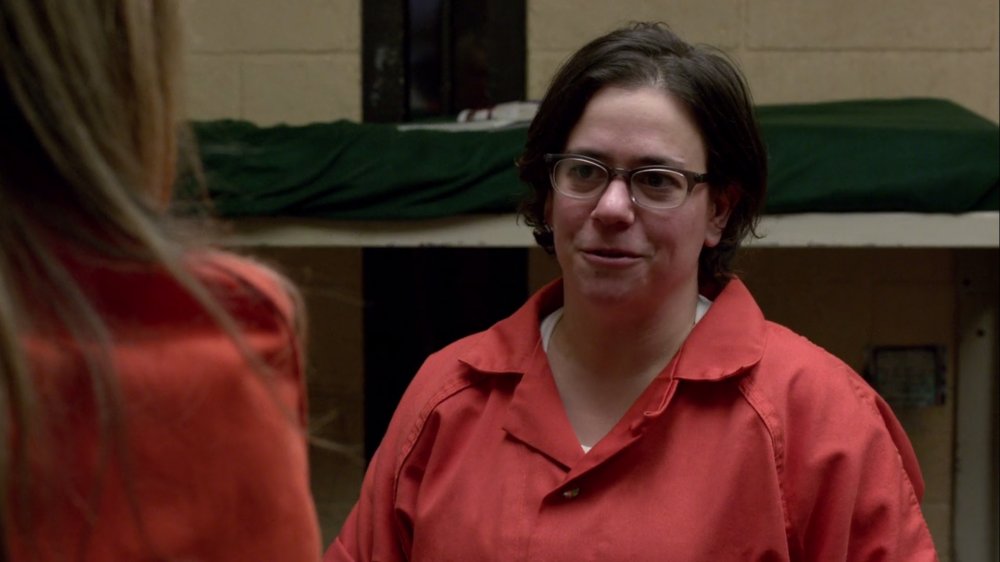 Netflix
Rebecca Drysdale, The Tonight Show's head writer who previously worked on Key and Peele and Baskets, joined the show back in April 2020 as the series transitioned to at-home episodes. More details about the decision were revealed by the Chicago Sun-Times, based on a private Facebook post she had made: Drysdale shared that the choice was mutual between her and NBC, as, "They made it clear that I was not a good fit for the show, and I did not disagree. I wish it had gone differently and I had been able to be what they needed but that is not how it shook out."
However, one aspect of the story that seems to have been widely misrepresented, according to a series of posts Drysdale made on her Twitter, is that while she is, in fact, choosing not to write any more comedy material about Donald Trump in the future — in her words, "Making fun of Trump in the way mainstream comedy has chosen to, only adds to his power and gives him a larger stage. That I will no longer do." — this decision has nothing to do with her departure from The Tonight Show. She described the reports about her departure on many websites, which generally focused on her Trump comments, as being "misleading and wrong." 
It's currently unclear who will replace Drysdale as head writer on The Tonight Show. For Drysdale, who is also an actress, with roles in Orange is the New Black and Arrested Development, her future looks bright. She currently has a script in development at Netflix with Adam Sandler, and is close friends with Jordan Peele, who she has previously collaborated on projects with. 
As for The Tonight Show, Deadline reports that Fallon just extended his contract with NBC past 2021.