Who Kidnapped Mariah On The Young And The Restless?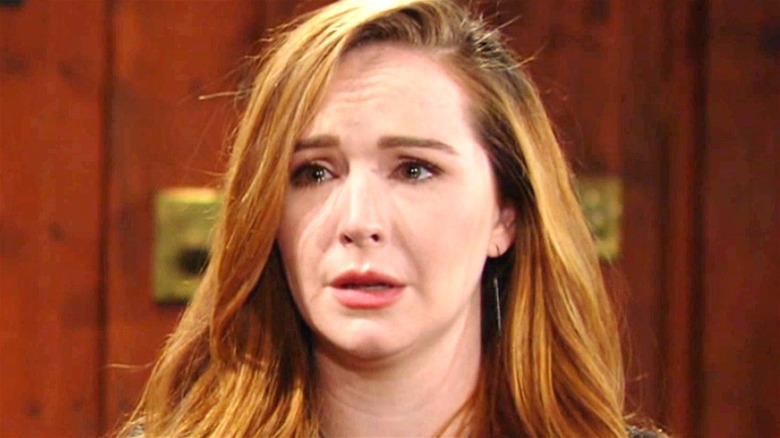 CBS
Earlier this year, "The Young and the Restless" star Mishael Morgan, who once played business assistant and TV host Hilary Curtis before transitioning into the role of lawyer Amanda Sinclair, was forced to step down from the series after sustaining an injury to her eye — a situation that involved a detached retina, and emergency eye surgery (as reported by Soap Central). Rather than sideline Amanda, however, the producers of "The Young and the Restless" made the choice to simply introduce Karla Mosley into the role, for however long it might take Morgan to recover. While the accident was, of course, unforeseen, it's largely thanks to the fluid nature of daytime soaps that make such a change-up not unexpected, but par for the course.
While the introduction of Mosley into the series' cast was strictly a personnel change, the plot of "The Young and the Restless" is likewise somewhat malleable in the manner of many of its fellow daytime soap operas. A recent episode of "Young and the Restless" revealed — among an array of other typically dramatic revelations — that the unpredictable Mariah Copeland (Camryn Grimes) had been kidnapped. Previously, Mariah had stated in text that she was simply taking some time away for herself. As it turns out, those texts were simply a cover for her kidnapping.
The identity of Mariah's captor has yet to be revealed. That said, fans of the series have landed on a likely theory about the anonymous kidnapper's identity.
Mariah's kidnapper is most likely Stitch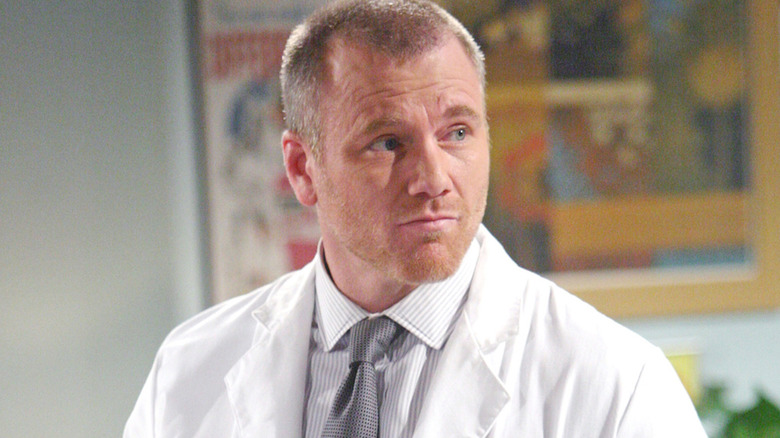 CBS
Dr. Benjamin Rayburn, M.D., nicknamed Stitch, was first introduced to "The Young and the Restless" in 2013. Actor Sean Carrigan (also Coach Rafferty on "American Vandal") portrayed Stitch for roughly four years before leaving in 2017. A recent storyline, however, which began in June 2021, reintroduced Stitch as a recurring character once again. On the surface, Stitch appears to be a friendly presence in the series' central Genoa City location, but some unusual events in his past suggest he his return might be driven by ulterior motives.
As noted in a recap of Mariah's kidnapping by daytime soap opera blog Soap Opera Spy, Stitch was the last person to see Mariah prior to her disappearance, which is always one of the first questions in such crises. Furthermore, Stitch has been present each time Mariah's friends Abby Newman (Melissa Ordway) and Tessa Porter (Cait Fairbanks) have received texts from Mariah seemingly claiming that she was okay and on a vacation of sorts. At the very least, then, Stitch's presence is inextricably linked to Mariah's kidnapping.
Fans on Twitter have likewise taken note of Stitch's suspicious return, characterizing him as the prevailing suspect in Mariah's disappearance. User @chertex, for example, wrote, "kind of worried for Mariah in Cray Cray Dr's hands, if it is Stitch that has her. I think it is. They promised twists in this one."
Whether Mariah's kidnapper turns out to be Stitch, or these clues amount to a misdirect, will likely be revealed in the near future, as "The Young and the Restless" continues.