Here's Who Florence Pugh Thinks Yelena Belova Should Team Up With In The MCU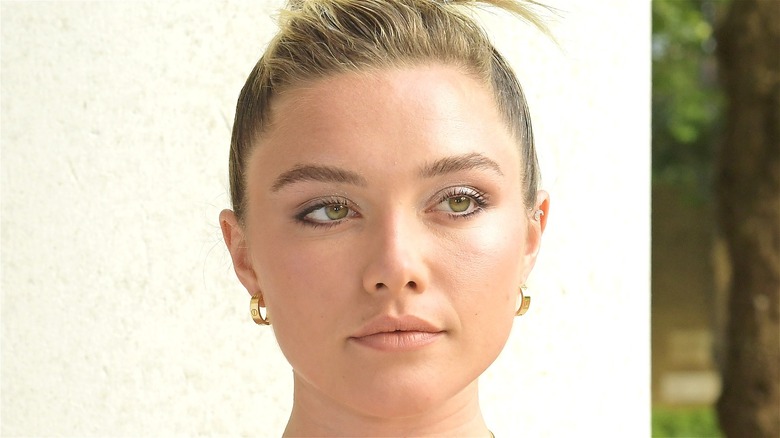 David M. Benett/Dave Benett/Getty Images for Cartier
You would think after 25 movies the Marvel Cinematic Universe would start running out of steam. However, if there's anything Phase 4 of the MCU has taught us so far, it's that it's still an expansive world out there. The universe still reels from half the population disappearing and suddenly reappearing five years later, and that's not even getting into the dangerous threats that still see fit to cause chaos like Wenwu (Tony Leung) in "Shang-Chi and the Legend of the Ten Rings." 
Another force to be reckoned with who should be around for some time to come in the franchise is Yelena Belova (Florence Pugh), who was first introduced in "Black Widow." Natasha's adoptive sister more than proved her worth in the film, and based on the post-credits scene, we'll see her next in the "Hawkeye" series coming to Disney+. It should be a real treat for fans watching Yelena going after one of the original Avengers as well as his new protégé Kate Bishop (Hailee Steinfeld).
Yelena doesn't appear to be going anywhere anytime soon, and she could very well become a prominent component of the MCU Phase 4 and beyond. If that happens, there's one powerful character Pugh would like to team up with at some point.
Florence Pugh wants Yelena to bump into Scarlet Witch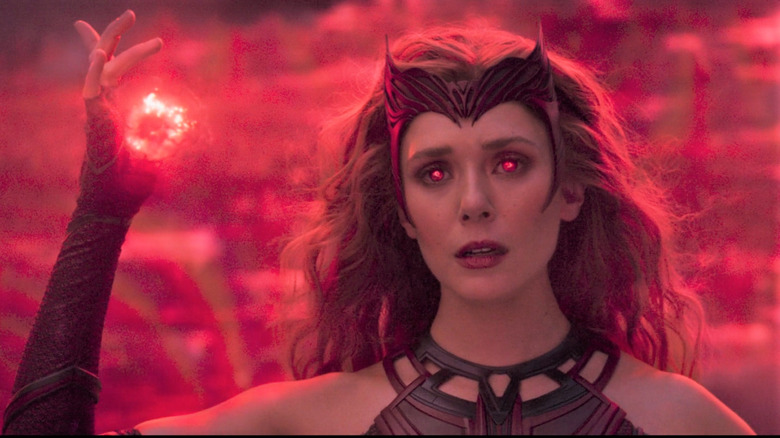 Marvel Studios/Disney+
Yelena is a highly-skilled assassin, while Scarlet Witch is one of the most powerful magical beings in the universe. That isn't stopping Florence Pugh from speculating how awesome it would be for the two ladies to meet up one day. They'd certainly have a lot to talk about, seeing how they each lost a person they love dearly as a result of Thanos' intervention. They also each have their own fair share of trauma to unload, so maybe they could recommend a good therapist to one another.
In an interview with First Post, Pugh had this to say about the theoretical team-up: "I've always been intrigued by the Scarlet Witch (played by Elizabeth Olsen). Just because I really like how equally bizarre she is as well." Hopefully, Pugh would want the two to team up. If they were to go head-to-head against one another as enemies, we don't think Yelena would last very long against chaos magic.
That's not the only collaboration Pugh would like to have during her time in the MCU. She goes on to say, "I think if Yelena were to bump into anyone from the MCU who is just as opinionated and in love of taking the p*** out of every single one of them, then I think she'd probably find Loki (essayed by Tom Hiddleston) very interesting because he kind of does that too." It appears as though Pugh has a keen interest in magic users in the MCU. Perhaps she'll get a chance to interact with these eclectic characters if a "Thunderbolts" project ever gets off the ground.