Joshua Jackson's Best Onscreen Performances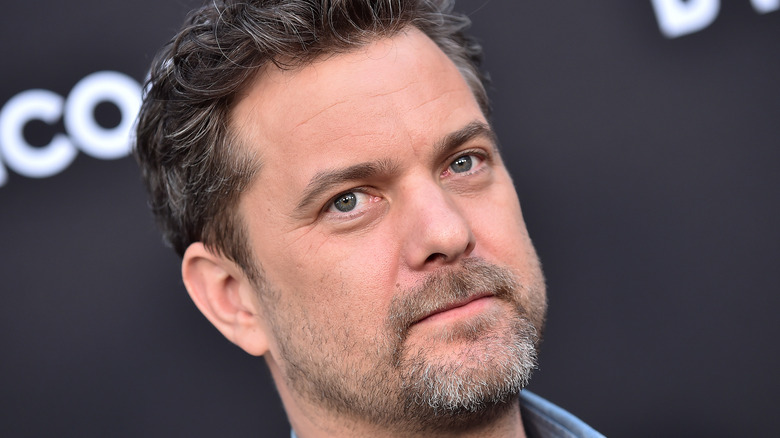 DFree/Shutterstock
Being a child actor is a lot of work. Unsurprisingly, plenty of once-famous kids leave showbiz once they're grown adults — but not Joshua Jackson. Jackson grew into his craft, explored new sorts of roles, and is still a successful actor today. Born in Vancouver, Canada, Jackson spent some of his childhood in Los Angeles before returning to Canada with his mom and sister. Jackson's mom was a casting director, but as Jackson detailed in an interview with the SAG-AFTRA Foundation, she was "leery of allowing me to get into this business. She saw what that did to kids and had no desire to professionalize her children. But because she was also a single mom, I was in her office a lot."
Eventually, one thing led to another and Jackson ended up in showbiz. What happened next was a period of childhood super-stardom, teenage super-stardom, and finally, maturity. As an adult, Jackson has enjoyed some of best roles of his career — and we're here to celebrate them. In no particular order, these are Joshua Jackson's best onscreen performances.
Pacey Witter on Dawson's Creek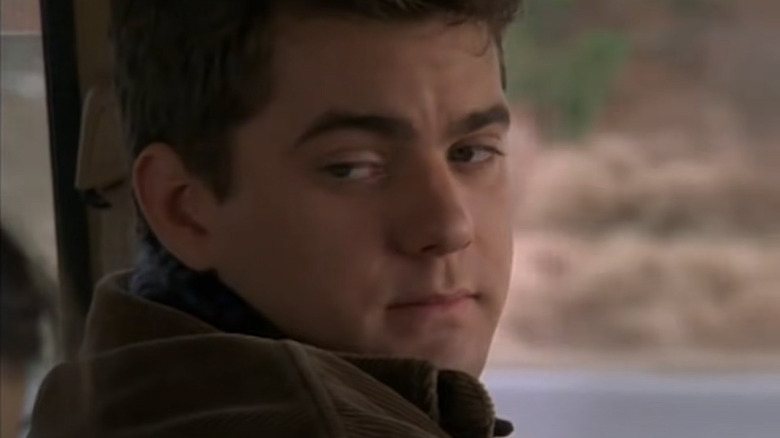 The WB/YouTube
Teen drama "Dawson's Creek" is how many millennial fans got to know Joshua Jackson. Created by Kevin Williamson, the series ran for six seasons from 1998 to 2003. It's set in the fictional New England town of Capeside, Massachusetts, and follows the shenanigans of a group of teenage friends — and occasionally, more than friends. James Van Der Beek stars as Dawson Leery, Katie Holmes as his friend-slash-paramour Joey Potter, Michelle Williams as new-girl-in-town Jen Lindley, and our man of the hour, Joshua Jackson, as Pacey Witter.
Pacey is the show's resident bad boy, serving as a foil to Dawson. He has a poor relationship with his parents, and even has an affair with a teacher during Season 1. In Seasons 2 and 3, Pacey gets together with straight-A student Andie McFee, who encourages him to try harder in school. Later on in the series, Pacey actually ends up with Joey, despite her previous relationship with Dawson and Dawson's enduring longing for her. Instead of pursuing college like the rest of his friends, Pacey turns to the restaurant industry, and eventually opens his own eatery. Jackson's ability to be charming, snarky, loveable, and a little bit dangerous makes Pacey the best character on the show. You just can't help but root for him.
Peter Bishop on Fringe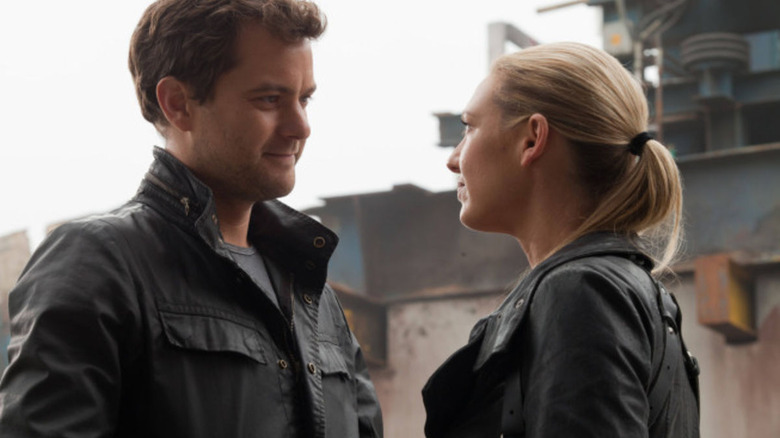 FOX
The Fox sci-fi series "Fringe" ran for five seasons from 2008 to 2013. "Fringe" follows the FBI's "Fringe Division," which investigates the paranormal, scientifically unexplainable, and downright weird cases that stymie a traditional approach. The talented cast of "Fringe" includes Anna Torv who stars as FBI Agent Olivia Dunham as well as John Noble as "mad scientist" Dr. Walter Bishop, Jasika Nicole as lab assistant Astrid Farnsworth, and Joshua Jackson as Walter's estranged son, Peter Bishop. The series starts out very much like "The X-Files," following a case-of-the-week-style structure. But as the series progresses, a complex plot involving alternate universes, time travel, and other dimensions takes hold.
Peter is initially reluctant to join the team, due to his thorny relationship with his father. But Peter and Walter's bond heals itself over time. Peter's relationship with Olivia also grows, until it becomes the show's primary romance. The wit Jackson once brought to Pacey Witter is present in Peter, but his sincere and trustworthy demeanor makes him his own character. "Fringe" is very much worth watching if you've never seen it, and home to one of Jackson's best-ever roles.
Charlie in The Mighty Ducks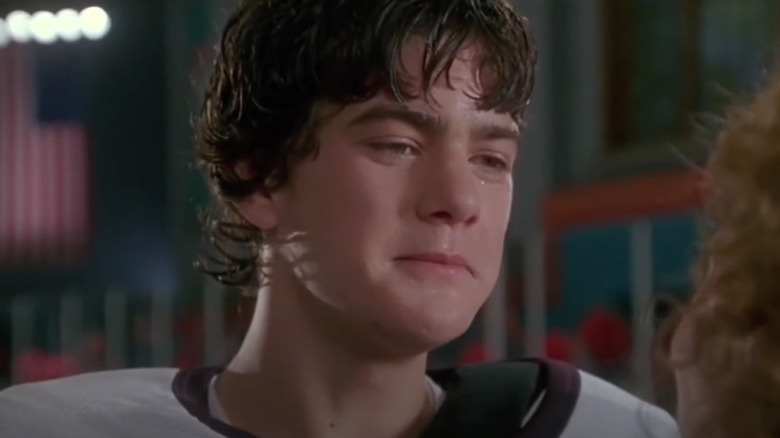 Walt Disney Studios Motion Pictures
Many Jackson fans were first introduced to his work via the "Mighty Ducks" movie series. The franchise began in 1992 with the first film, "The Mighty Ducks." A sequel, "The Mighty Ducks 2," followed in 1994, and a third movie, "The Mighty Ducks 3," completed the trilogy in 1996. An animated television series also hit screens in 1996, and a live-action show premiered in early 2021. The "Mighty Ducks" saga follows the Ducks, a ragtag kids ice hockey team, as they face many tough opponents and a whole lot of personal challenges on the road to glory.
Jackson plays Charlie Conway, one of the young players, in all three feature films. Emilio Estevez co-stars as Gordon Bombay, a lawyer sentenced to coaching the team after a drunk driving incident. The Ducks are the perpetual underdogs: An uncoordinated but talented bunch, they just need a little oomph to become truly mighty. Charlie is the captain of the team, learning many valuable leadership lessons over the course of the films. Watching Jackson grow up in these movies is a fun ride — you can even see bits of his later roles, like skeptical Pacey, in his performance.
Bill Richardson in Little Fires Everywhere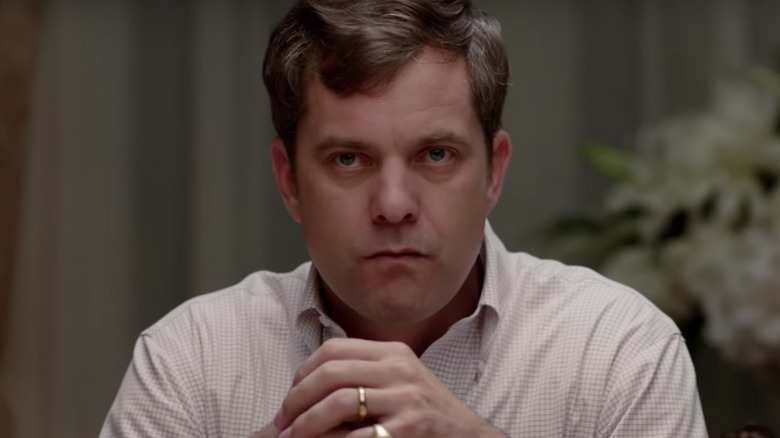 Hulu
Hulu's adaptation of Celeste Ng's "Little Fires Everywhere" offers a look at the tumult brewing behind calm suburban facades. Reese Witherspoon and Kerry Washington co-star as Elena Richardson and Mia Warren, respectively. Elena is a busy mom and local journalist, while Mia, an artist and single mother, rents an apartment from Elena and eventually starts working as the family's housekeeper. The Richardsons and Warrens develop a complicated bond, which culminates in deep secrets being revealed and the Richardson McMansion on fire.
"Little Fires Everywhere" provides Jackson with an opportunity to play against type. While many of his other characters take advantage of the actor's natural charm, Bill's defining characteristic is smarm. He isn't abusive or creepy in any way — he's just a clueless rich guy. Jackson's performance is a strong support to the chaos that becomes the conflict between Elena, Mia, and their kids.
Cole Lockhart in The Affair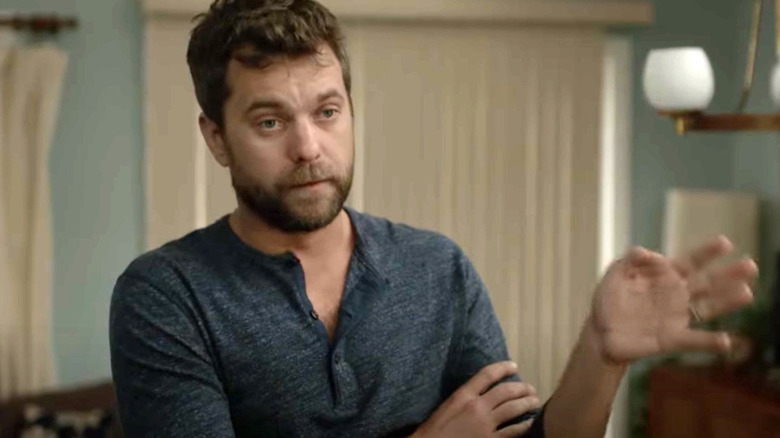 Showtime/YouTube
The Showtime series "The Affair" ran for five seasons from 2014 to 2019. The sexy drama follows the story of an extramarital affair between Noah Solloway (Dominic West) and Alison Bailey (Ruth Wilson). Noah is married to Helen (Maura Tierney), with whom he has four children, while Alison is married to Cole (Joshua Jackson). The latter couple is grieving the death of their 4-year-old son. Season 1 mostly keeps to Noah and Alison's perspective, while Season 2 explores Cole and Helen's points of view more extensively.
Jackson doesn't appear in the final season, since his character's arc gets resolved by the end of Season 4. Moreover, Season 5 is a time-jumping mind-bender. But in the seasons that do feature Cole, Jackson is able to get satisfyingly broody and explore further depths of drama. Indeed, "The Affair" gets quite dark, eventually allowing Jackson to transform into a tortured, grieving, shell of a man. Jackson earned some of the best reviews of his career for his work on "The Affair," solidly proving he's not just that guy from the teen show by the creek anymore.
Matt Galloway in The Laramie Project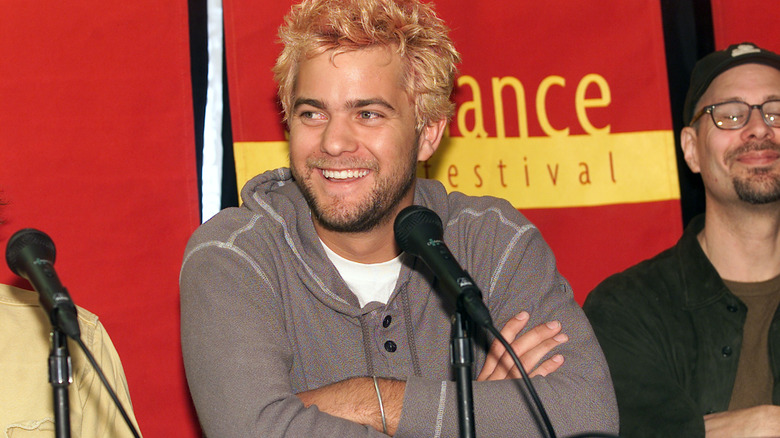 Evan Agostini/Getty Images
The 2002 film "The Laramie Project" is based on the stage play of the same name. It explores the aftermath of the 1998 murder of Matthew Shepard, a young gay man, near Laramie, Wyoming. While the play stars eight actors who play a huge number of characters, the film adaptation expands the cast to tell the story of a town in crisis.
Jackson plays Matt Galloway, a bartender who ended up being one of the last people to see Matthew Shepard alive (via The New York Times). "In the ways that occasionally you get to do something important in the broader sense, that story is important," Jackson said in his interview with SAG-AFTRA. "To be able to tell the story around Matthew Shepard's death, and be able to tell it in a particular way ... and to shoot it in Laramie, Wyoming ... we had some really intense, really moving moments. That one was an incredibly beautiful and touching experience."
Michael Joseph in When They See Us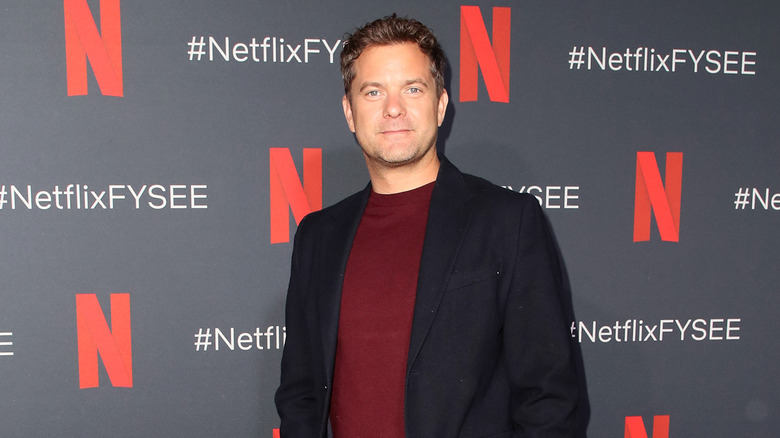 David Livingston/Getty Images
Ava DuVernay's 2019 miniseries "When They See Us" tells the story of the Central Park Five. In 1989, five Black and Latino teenage boys were falsely accused of assaulting a white woman. The case and trial made national headlines. Though all five were convicted, they were eventually exonerated (via The New York Times) after an entirely separate man confessed to being the real attacker in 2002.
Jackson plays Michael Joseph, the lawyer who defends Antron McCray, one of the young men on trial. This miniseries gives Jackson the opportunity to stretch his dramatic muscles. Indeed, he took the subject matter quite seriously: "I hope, more than anything, when you get to the end of that journey of watching the show that all of the emotions you're having motivate you to reach out and be a part of the solution to this," Jackson told TV Guide. "Part of the reason the story is so important to be done right now is we haven't moved very far. It doesn't feel like this is something that happened in the past ... And so, I think that this story and this moment has a real resonance and is important for people to spend the time with."
Pacey Witter in Muppets from Space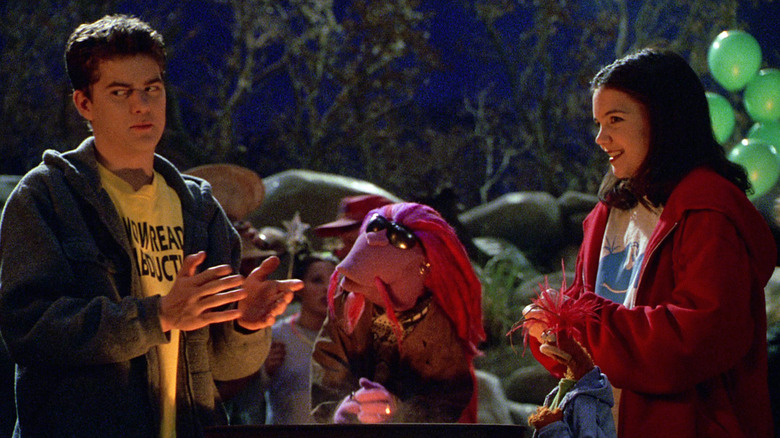 Sony Pictures Releasing
If there's anything we know for certain about Joshua Jackson, it's that he's one of those rare actors who is totally cool with making fun of himself. His cameo in 1999's "Muppets from Space" is just one example of this humorous self-pillorying.
"Muppets from Space" follows loveable weirdo Gonzo as he tries to discover his origins, which lands him and Rizzo the Rat in peril. Kermit and the rest of the gang must travel to space to save them. Joshua Jackson and Katie Holmes make a quick cameo appearance at a beach party where alien Muppets land. Pacey makes a snide remark about how he feels like they're in a sci-fi movie, which is a funny dig at the monster movies Dawson makes in "Dawson's Creek." The whole thing is very 1999 bit of meta-commentary, and is over in a flash. But it proves Jackson takes his Pacey fame in stride, and remains proud of his past as a teen idol.
Dr. Christopher Duntsch in Dr. Death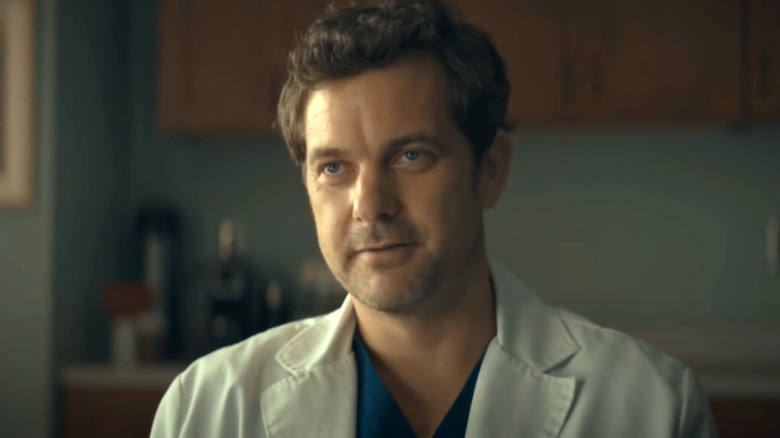 Peacock/YouTube
Joshua Jackson stars as the titular doctor on the 2021 Peacock series "Dr. Death," which tells an absolutely gruesome true crime story. Basically, Dr. Christopher Duntsch, a real-life neurosurgeon, horrifically maimed his patients. This absolutely harrowing occurrence led to an addictive podcast, also called "Dr. Death," which provided the basis for the show.
Reviews for the series, and especially Jackson's performance, were glowing. "Part medical drama, part mystery, part 'Catch Me If You Can' thriller, 'Dr. Death' begins with the dread level at a 10 and just keeps cranking it higher," Entertainment Weekly wrote. Jackson seems to have a lot of fun playing pure evil: As he told The Guardian, "I've played flawed characters before, but never anything close to this. We didn't want to turn Duntsch into a moustache-twirling bad guy. It's more compelling and truer to real life if the audience empathizes with him at times ... But eventually it's undeniable ... It's a case of finding sympathy for the devil." This role is about as far as an actor could possibly get from Pacey Witter, which is a testament to Jackson's range and skill.
Luke McNamara in The Skulls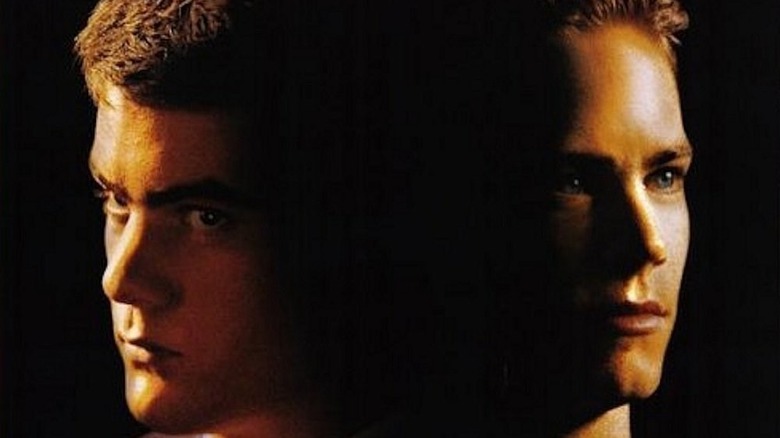 Universal Pictures
The 2000 thriller "The Skulls" was Joshua Jackson's first real cinematic foray into leading man territory. "The Skulls" is a fictional take on Yale University's infamous Skull and Bones society. Jackson plays Luke McNamara, a student who uncovers secrets, scandals, and even murders involving the powerful members of the Skulls. As he learns more and more about the Skulls, he becomes more and more deeply in danger.
"The Skulls" didn't get great reviews, to say the least. In fact, it's kind of a silly movie. That being said, Jackson does manage to pull off his leading role. Moreover, there's a definite lesson to be learned from this twisty psychological thriller. "There's a line in the movie that says, 'if it's secret and powerful, it can't be good,' and I believe that," Jackson told Entertainment Weekly, back when the film came out. "Basically, this movie's about doing the right thing, even if it means giving up privilege and perks." That's a moral that remains true, regardless of what critics  think.
Blaine Tuttle in Cruel Intentions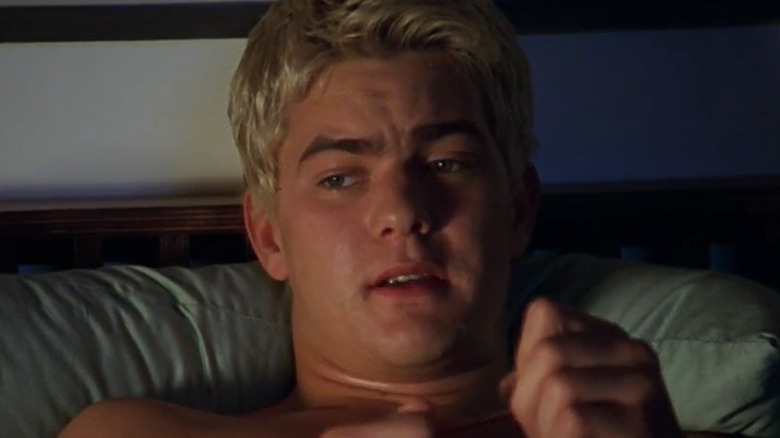 Sony Pictures Releasing/YouTube
1999's "Cruel Intentions" is an adaptation of the 1782 novel Les Liaisons dangereuses. It takes the classic story to the streets of New York City, where rich teenagers get into all sorts of trouble and engage in some truly memorable first kisses. Its cast is seriously star-studded, including Sarah Michelle Gellar, Ryan Phillippe, Reese Witherspoon, and Selma Blair. The film takes a scandalous look at teen sexuality, and is much darker and dirtier than Jackson's other teen-centric claim to fame, "Dawson's Creek." While the reviews weren't great, the cat-and-mouse games played by the characters are incredibly attention grabbing, and the acting is solid.
Jackson, sporting bleached-blonde hair and a preppy wardrove, plays Blaine Tuttle, a young gay man prone to blackmail who lures Reese Witherspoon's character's ex-boyfriend into bed. As Blaine, Jackson gets to show off his bad guy chops, a process he obviously has a lot of fun with. In fact, Jackson lovingly referred to the script in "Cruel Intentions" as offering "some of the best dialogue I have ever had" in conversation with the SAG-AFTRA Foundation.
Ben Tyler in One Week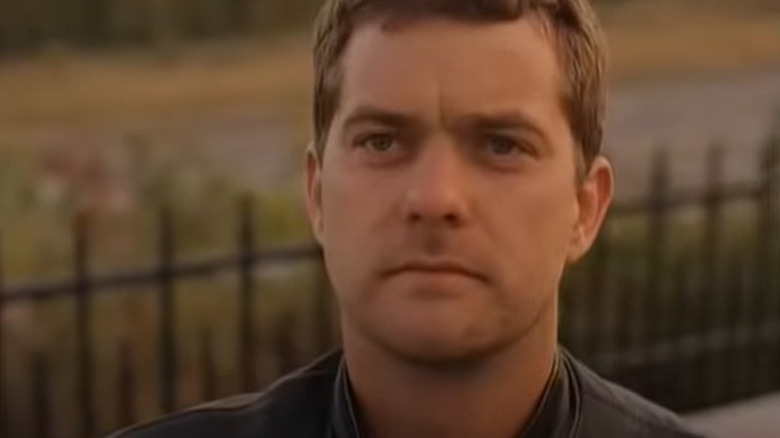 Mongrel Media/YouTube
Jackson has acted in a slew of indie films throughout his career. Some of them are good, some of them are ok, and some of them are just downright bad. "One Week" would fall into the latter category if it weren't pretty much saved by Jackson's lead performance. Heading back to his Canadian roots, Jackson plays Ben, a Toronto teacher who finds out that he has Stage IV cancer. He decides to forgo treatment and take off on a solo motorcycle trip to think about his life and reevaluate his choices. Many gorgeous shots of the Canadian landscape ensue.
Jackson pretty much carries the film on his shoulders: His ability to capture grief and regret with his reserved (and often silent) acting is the movie's heart. With a lesser actor at the helm, "One Week" might feel indulgent or dull, but with Jackson in place, it's a solid drama. In their review of the film, The Toronto Star praised "the understated craft in Jackson's performance as he tenderly steers his character toward enlightenment and acceptance." Jackson won Canada's Genie Award for Best Performance by an Actor in a Leading Role for his work in "One Week."
Wade Buckley in Bobby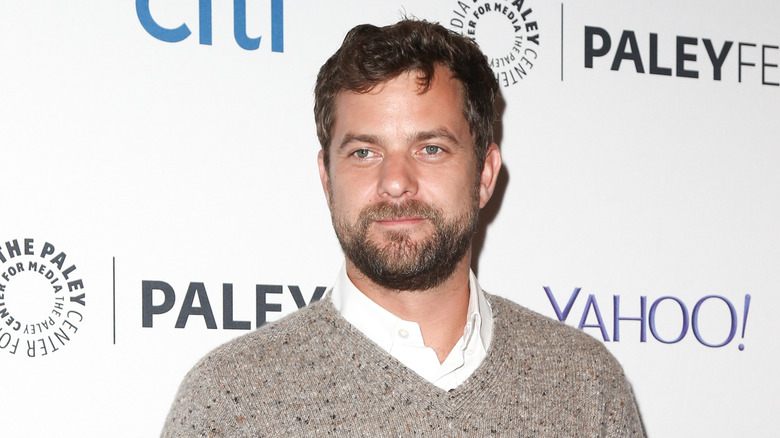 Debby Wong/Shutterstock
The 2006 drama "Bobby" examines the 1968 assassination of U.S. Senator Robert F. Kennedy. The film is a true ensemble piece, featuring stars like Harry Belafonte, Anthony Hopkins, Demi Moore, Elijah Wood, and a variety of other big names. Jackson plays Wade Buckley, Kennedy's campaign manager.
"Bobby" reunited Jackson with Emilio Estevez, who wrote and directed the film, long after they first butted heads on the ice in the "Mighty Ducks" franchise. Jackson credits Estevez with helping him keep his head on straight as a child actor, which became a key part of sustaining his career into adulthood. In his interview with the SAG-AFTRA Foundation, Jackson detailed how hard Estevez worked to get "Bobby" made, and to be its director. "To get to be a part of him achieving that was a beautiful thing," Jackson reflected, "and also to get to perform for him as a grown-up, like, 'Hey guy, look, I'm good now!'" Jackson's performance in "Bobby" is earnest and touching. In a film with such a huge cast, he risks being swallowed up whole. Yet still, he manages to stand out.
Himself at Pacey-Con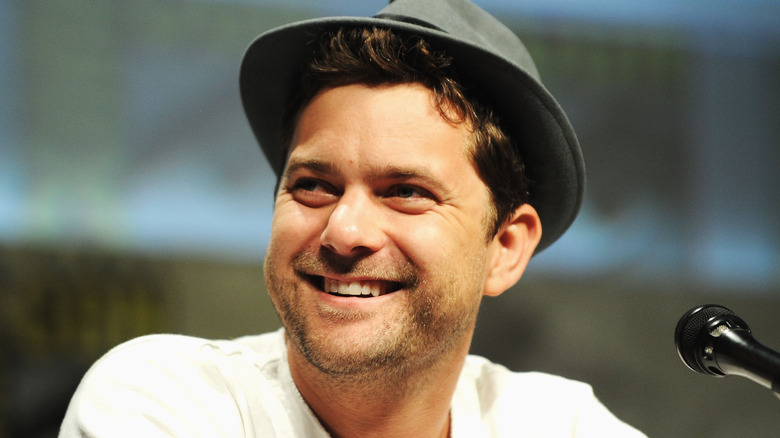 Albert L. Ortega/Getty Images
So, Pacey-Con isn't a film or TV show, but it's definitely home to one of Joshua Jackson's best-ever onscreen performances. This 2010 Funny or Die skit follows Jackson at San Diego Comic-Con as he tries to get attendees to celebrate his "Dawson's Creek" character, Pacey Witter. From the moment Paula Cole's "I Don't Want to Wait" blasts onscreen while Jackson wanders around the convention center, you know you're in for a hilarious few minutes. Jackson was, of course, really there for the "Fringe" panel, but as he straight-facedly claims in the video, he just took that job to fund his true love of Pacey fanfiction.
The whole sketch is hysterical, especially since Jackson manages to keep a completely sincere front up. The Comic-Con guests he encounters seem mostly oblivious to what the heck he's doing, which just ups the laugh factor. How did the skit come about? "I just thought it was time to remind the world of the greatest character in TV history," Jackson told MTV. "The original concept was, you know, actors are always trying to run away from characters they've had in their past. Well, I wanted to do the exact opposite." As it turns out, Jackson got kicked out of Comic-Con twice while filming the sketch. But hey, you have to suffer to create a masterpiece like Pacey-Con.