Chris Pratt Talks Working With Stallone, Russell On Guardians Of The Galaxy Vol. 2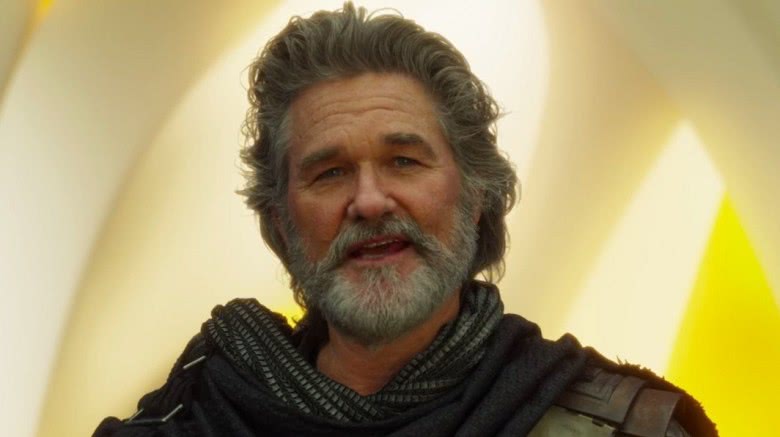 Chris Pratt really loves his Guardians of the Galaxy Vol. 2 dad. The actor, whose character Star-Lord will discover his biological father Ego (Kurt Russell) in the upcoming sequel, recently spoke to Entertainment Weekly about getting the chance to work with the legendary actor, saying that Russell was one of the first people who came to his mind to play Peter's dad. "That just made sense," Pratt said. "It's a piece of casting that you're just blown away that it works out. You're like, Kurt Russell would be a dream, only obviously he's not going to do it. And then they're like, 'No, he's gonna do it.' You're like 'Wait, what?'"
Pratt said that the reason Russell was his top choice is because of his experience and because of the pair's real life similarities. "Kurt's been in the game forever, and he's just so talented, and cool, and such a great influence," he said. "He's kept it really grounded, he's a good family man, and still loves to do the same s*** he's always loved to do. And being an outdoorsman, we just bonded over a lot of stuff. We're kindred spirits in that way and it's a really great piece of casting. People wouldn't disbelieve if we said we were father and son in real life, you know."
Russell isn't the only huge name that Marvel was able to land for the highly anticipated Guardians of the Galaxy sequel. Action star Sylvester Stallone also stopped by for a cameo that may provide a big hint for the future of the franchise, and Pratt says he was pretty pumped to have both Tango and Cash in the film. "Sly's the kind of guy that will walk in a room, and every eye is on him, and I'm sure it's been like that for decades, and he handles it with grace," Pratt said of his co-star. "It's pretty unbelievable, man. You know you've got a hot property when you can get not just one but two of your childhood icons in the movie that you're in."
It's no surprise that Pratt would fangirl over Russell and Stallone, and we like to think that Peter Quill would be pretty freaking excited about working with the pair as well. We'll get to learn more about both of their mysterious characters when Guardians of the Galaxy Vol. 2 hits theaters on May 5; in the meantime, see what the critics are saying about the movie.