Who Does Jamie Chung Play In Dexter: New Blood?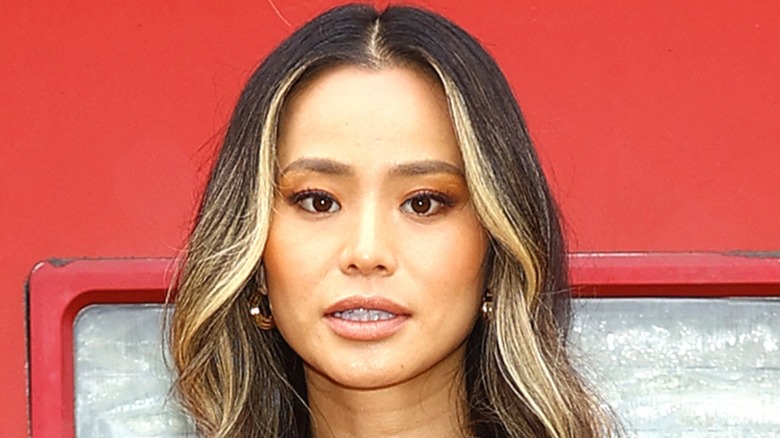 Dimitrios Kambouris/Getty Images
Showtime announced the sequel to "Dexter," which will air as a limited series of 10 episodes, in October 2020. Now, the show has a November 7, 2021, airdate on the network (via Deadline). Along with a new setting in upstate New York, new situations for the serial killer with a conscience, and an alias for the titular character played by Michael C. Hall, "Dexter: New Blood" will also feature some new faces.
Naturally, the cast of the series is a major part of its potential appeal. Hall is back, of course. Julia Jones joins as Angela, the town of Iron Lake's chief of police. When Dexter develops a relationship with her, she becomes his connection to law enforcement in his new surroundings. Clancy Brown plays the primary villain, a man named Kurt Caldwell. Other attached actors include Alano Miller as a high school wrestling coach and sergeant, Johnny Sequoyah as the chief's daughter, and Jack Alcott as Randall, described by The Hollywood Reporter as "someone with whom Dexter has a meaningful encounter."
Among the recurring actors that are being added to round out the cast are Oscar Wahlberg, who plays the captain of the Iron Lake High School wrestling team, and Jamie Chung. If you're familiar with her work, you might be wondering what part she will be taking on in the new series. 
Jamie Ching will play a Los Angeles podcaster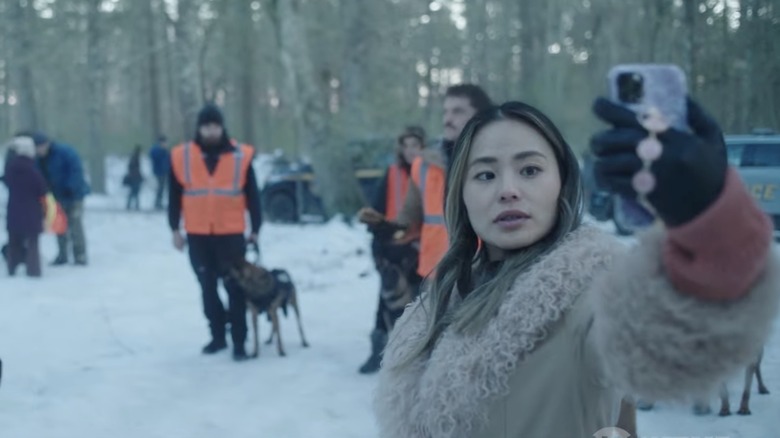 Showtime
Chung, known for her semi-regular stints as Mulan in "Once Upon a Time" and as Valerie Vale in "Gotham," has also been seen more recently on shows like "Lovecraft Country" and "The Gifted." She's also a popular voice-over actress, with recent roles in animated shows "Big Hero 6: The Series" and "Sherwood" and video games "Destiny 2" and "Kingdom Hearts 3." Her career started with a regular gig on MTV's "The Real World" back in 2004 when she was on the San Diego edition of the reality series.
In "Dexter: New Blood," she plays a true-crime podcaster originally from Los Angeles named Molly Park. "Dexter having this person in his peripheral is like — it's another threat to his identity," Chung said in an interview with Rotten Tomatoes. "And so I really love that they wrote this character. It's so fun dropping in, playing the character, popping out."
Chung pointed out that podcasting wasn't quite as pervasive or sophisticated during the 2006-2013 run of the original "Dexter," so this is a somewhat new wrinkle that Dexter has to deal with as he tries to conceal his identity as a serial killer in his new life. She confirmed – as other stars and Showtime executives have as well — that the way "Dexter" ended back in the day did not satisfy original showrunner Clyde Phillips or its viewers. So, the new series is clearly designed to provide some nods to modern-day true-crime culture and provide some closure for fans. We can't wait.