The Devastating Death Of Michael Constantine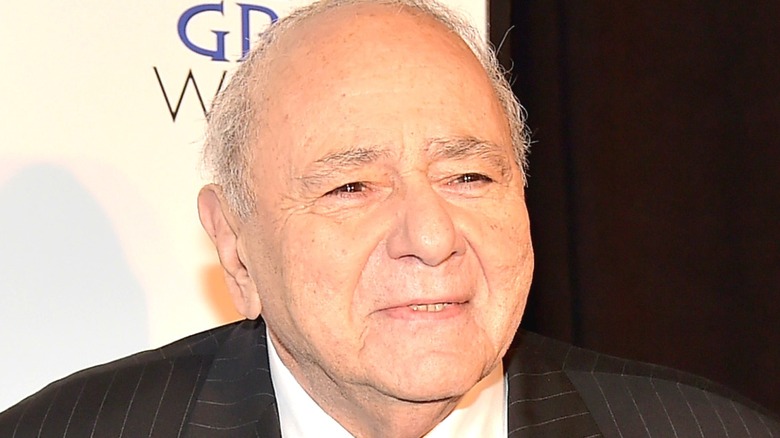 Theo Wargo/Getty Images
Michael Constantine, the Emmy-winning actor best known for his performance in the 2002 romantic comedy hit "My Big Fat Greek Wedding," died of natural causes on August 31, the New York Times reports. He was 94.
Constantine was born May 22, 1927 in Reading, Pennsylvania, which is where he was living at the time of his death. He began his acting career on Broadway before moving into film and television in the late 1950s. According to IMDb, he made his film debut in 1959's "The Last Mile," a prison break movie starring Mickey Rooney. In the '60s, he had guest roles on shows including "The Untouchables," "The Twilight Zone," "Perry Mason," and "The Fugitive," before landing a regular role on the James L. Brooks-created, high school-set social issue dramedy "Room 222." 
In it, he played Principal Seymour Kaufman, whose dry sense of humor masked his kind heart. He won an Emmy for Outstanding Supporting Actor in a Comedy Series in 1970. After "Room 222" ended in 1974, he starred in "Sirota's Court" as night court judge Matthew Sirota, which earned him a Golden Globe nomination in 1976. In the '80s and '90s, he appeared on TV shows including "Benson," "Remington Steele," "Murder, She Wrote," and "Homicide: Life on the Street," and in movies including the infamous Nicolas Cage thriller "Deadfall" and the Stephen King adaptation "Thinner."
His biggest movie was My Big Fat Greek Wedding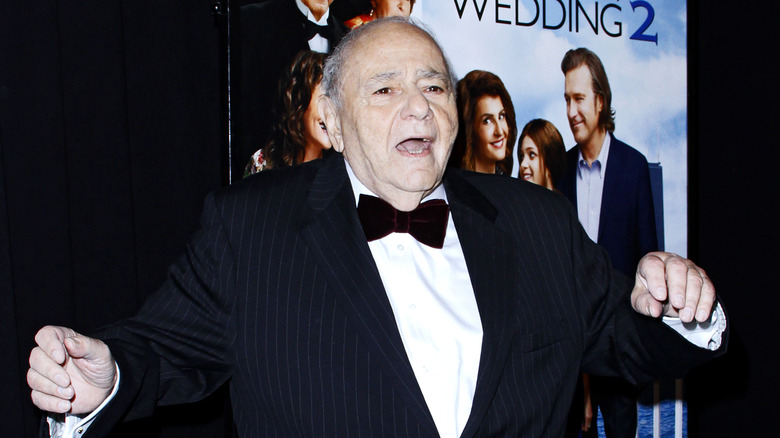 Donna Ward/Getty Images
His signature role came in one of the best romantic comedies of all time, 2002's "My Big Fat Greek Wedding." The film became an unexpected blockbuster, in which he played Kostas "Gus" Portokalos, the grumpy, Windex-toting father of the bride (Nia Vardalos). The $5 million film is the highest-grossing romantic comedy of all time, according to Box Office Mojo. 
Gus is a Greek immigrant who owns a diner in Chicago. He's an amateur etymologist who spuriously believes that just about every word has Greek roots, and also believes that everything — from cleaning to medical treatment — can be done with Windex. He became an unofficial spokesperson for the cleaning product. "I can't tell you how many times I've autographed a Windex bottle," he told the Reading Eagle (via The New York Times). He reprised the role in the short-lived series "My Big Fat Greek Life" and the sequel "My Big Fat Greek Wedding 2."
He is survived by two sisters. "[He was] the most generous person you'd ever want to meet," Constantine's sister Patricia Gordon told the Reading Eagle. "The world is a better place because of him — really, truly."