Here's How The Hulk Hogan Biopic Writer Really Feels About Chris Hemsworth's Casting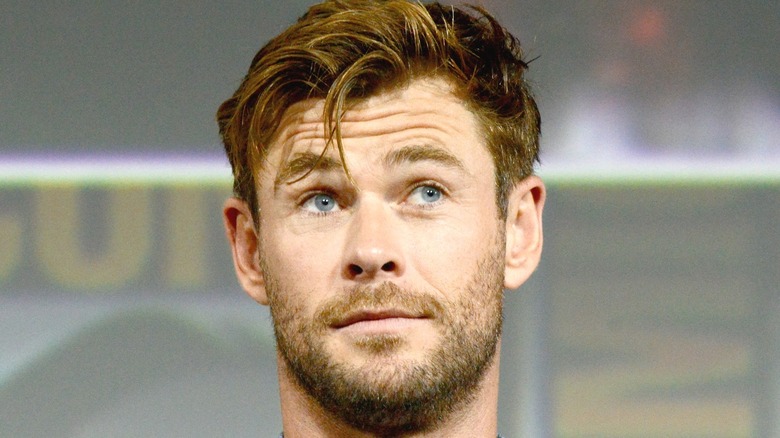 Albert L. Ortega/Getty Images
Chris Hemsworth has proven continuously that he has the ability to helm action movies with a mixture of tension and humor. We've especially seen Hemsworth grow as a performer thanks to his work playing Thor — a role he's held since 2011.
In the decade since the first "Thor" film, Hemsworth has played in all sorts of worlds, like "Men in Black," "Ghostbusters," or even the heightened New Jersey world of Kevin Smith. However, there's one thing he's got coming up that is a real challenge — playing the very real, very larger-than-life wrestler Terry Bollea — aka Hulk Hogan.
Biopics are a chance for actors to stretch their metaphorical muscles, but in the case of Hemsworth, he's also had the chance to do that literally as he is getting ripped to play the man who inspired generations of Hulkamaniacs. But how is Hemsworth faring at capturing the spirit of the wrestling legend, a man who is still alive today?
Why Hemsworth is a great actor and great for Hogan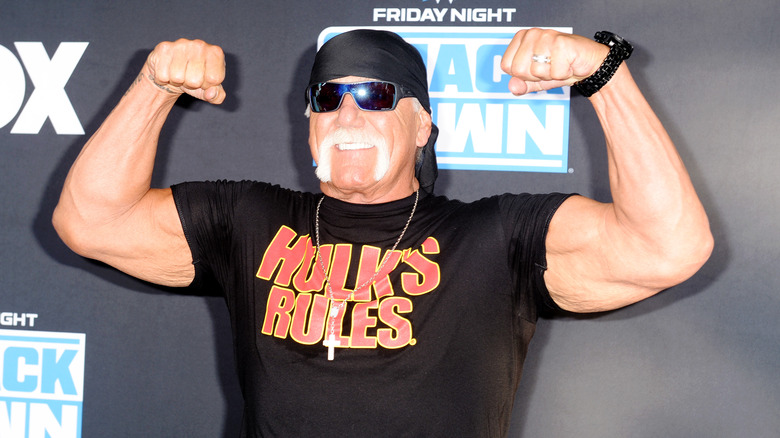 Jerod Harris/Getty Images
Chris Hemsworth's Hulk Hogan biopic is still early on enough in its production that it doesn't even have an official title yet. In fact, if you cruise over to the film's IMDb page, Hemsworth is still the only cast member listed. In short: We don't have a lot to go on insofar as to what this movie will look like or how on point Hemsworth's performance will be.
The only people who could really speak to these details are Hemsworth himself and the main creative team of director Todd Phillips and writers John Pollono and Scott Silver. Thankfully, while promoting another film — the John Bernthal and Shea Whigham-starring "Small Engine Repair" — Pollono spoke about Hemsworth and Hogan in an interview with Screen Rant.
"Coming from theater, I like to write for actors, and Scott Silver, who co-wrote that with me who was like a mentor early in my career, some of my favorite scripts were written by him, so it's like a joy to work with," explains Pollono. "But I love writing for great actors. I think Chris Hemsworth, like these guys [John Bernthal and Shea Whigham], he's awesome. You can make him funny and tragic and all that stuff. I'm really excited to see the movie, and hopefully — I don't know how COVID-friendly that movie would be to shoot cause they got like 30,000 people in the crowds in some of these scenes, so hope eventually they get to make it. I can't wait to see it someday."
Yes, the unfortunate truth is that no one has really seen Hemsworth in full Hulk Hogan mode on a set crowded with extras, but it's good to know that the folks responsible for the script remain confident in his ability to portray one of the most famous wrestlers in World Wrestling Entertainment history.