Love 101 Season 2 - What We Know So Far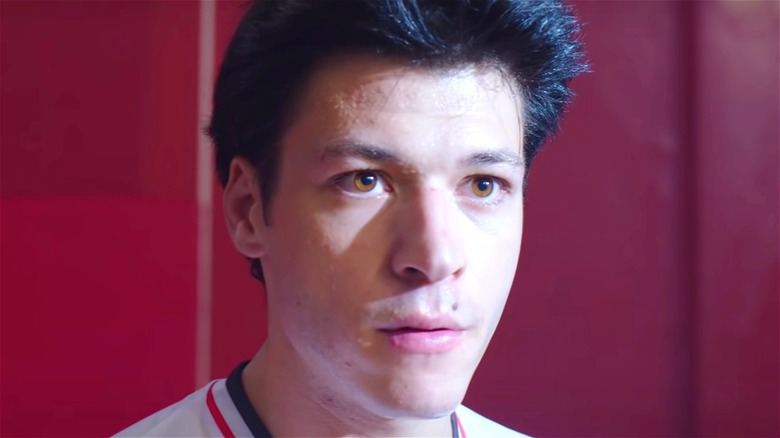 Netflix
When you're a teenager, one of the biggest challenges is figuring out how to fit in while still being true to yourself. It's a nearly universally relatable struggle, and that's one reason why the Netflix series "Love 101" has been a worldwide hit.
"Love 101" is a Turkish teen drama series that premiered on the streaming platform on April 24, 2020. The show follows a group of five high school classmates thrown together in detention, who all realize that their best hope to avoid expulsion is their compassionate teacher, Ms. Burcu. When Ms. Burcu announces that she's transferring to a new school, the students come up with a plan to make her fall in love with the new basketball coach, Kemal — all while trying to stay out of more trouble. The show takes place both in 1998 and in present-day, with older versions of some of the characters reminiscing about their glory days — and their not-so-glorious ones.
Season 1 ended with multiple cliffhangers, so fans can't wait for Season 2 to answer their biggest questions. Luckily, the wait shouldn't be too long. Here's everything we know so far about "Love 101" Season 2.
What is the release date for Love season 2?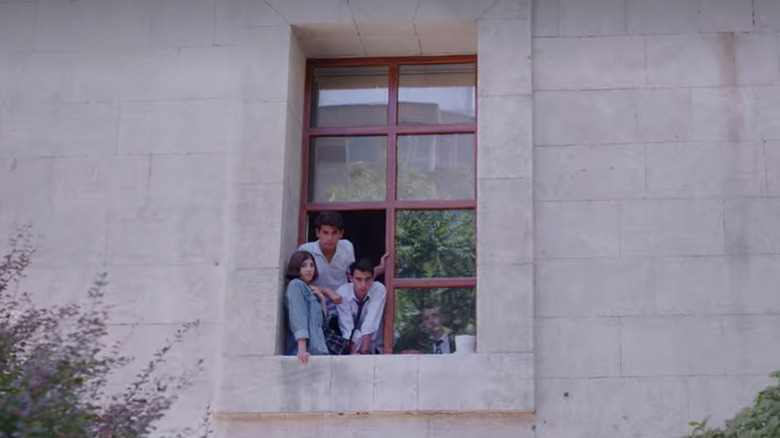 Netflix
On July 6, 2021, the official Netflix YouTube account posted a teaser trailer for "Love 101" season 2. The trailer announced that the new season will debut on Netflix this month, on Thursday September 30. The trailer shows the core five high school student cast members tagging a warehouse with graffiti before realizing they're on camera. The accompanying caption reads: "Will love be what they hold onto in life again or will they adapt to the system to become adults?" Since Season 1 of "Love 101" was all about whether the five troublemakers can learn to fit in, all indications point to Season 2 continuing that story as well.
Like Season 1, Season 2 will consist of eight episodes that will be released simultaneously. Both seasons were filmed back-to-back between June 2019 and February 2020 (via Fanatik).
Netflix hasn't yet indicated whether it has plans for a third season, or whether "Love 101" was planned to be a two-season show all along. The plot of Season 2 should give us a better idea. 
Who is in the cast of Love season 2?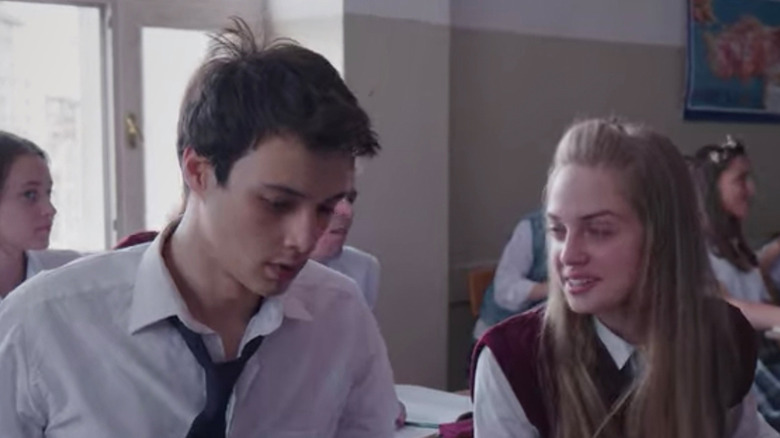 Netflix
Most likely, the new season of "Love 101" will feature the same cast members from Season 1, barring the addition of one or more new faces. That includes the actors who play the main five high school students: Mert Yazıcıoğlu, who plays Sinan; Kubilay Aka, who plays Kerem; Alina Boz, who plays Edal Selahattin Paşalı, who plays Osman; and İpek Filiz Yazıcı, who plays Işık. Since Season 1 left things unresolved between Ms. Burcu and Kemal, most likely Pınar Deniz and Kaan Urgancıoğlu will be back as well.
Season 2 will also continue the present-day storyline involving older versions of some of the characters. So far, Bade İşçil has appeared as adult Işık and Tuba Ünsal has played adult Eda, so they'll most likely return. Buğra Gülsoy has also been announced for the role of adult Sinan, which would be his debut on the show (via Live Akhbar).
What is the plot of Love 101 Season 2?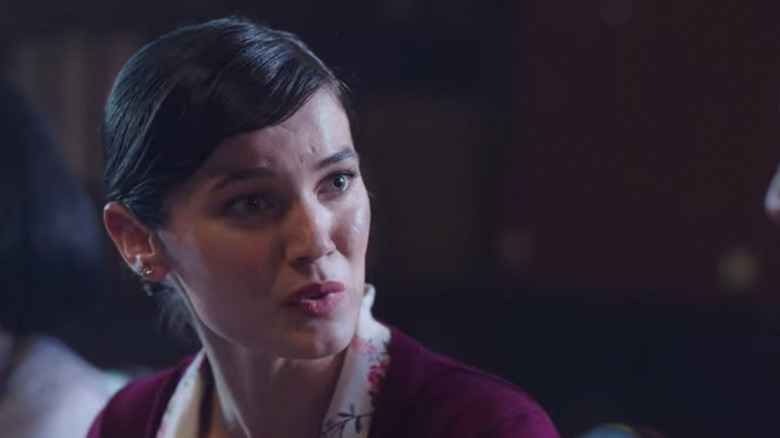 Netflix
Although official plot details for "Love 101" Season 2 haven't yet been revealed, it's likely the show will pick up where Season 1 left off. The Season 1 finale left many ongoing storylines unresolved, so there are lots of directions this could go.
The biggest question is, how will the revelation that Ms. Burcu's new relationship with the basketball coach Kemal was orchestrated by the students affect their relationship going forward? Ms. Burcu has always advocated for a more lenient approach towards the core five troublemakers. But realizing that the students manipulated her into love might fundamentally change their dynamic. Most likely, Season 2 will deal with the students and Ms. Burcu trying to regain each other's trust.
Then there are the consequences for the core five's defiance. In the finale, rather than apologize for their misbehavior, the students defied the school administration for their strict disciplinary system. The threat of expulsion has always hovered over the students, and it looks like Season 2 might see that become more likely.
There are also big questions the show has teased but so far left unanswered. In flash-forwards, with older versions of Isik and Eda, the show has implied that something tragic might have befallen the group, which led to them all splitting up some time after high school. It's possible Season 2 will shed more light on what happened.