Shows Like Community That Comedy Fans Need To Watch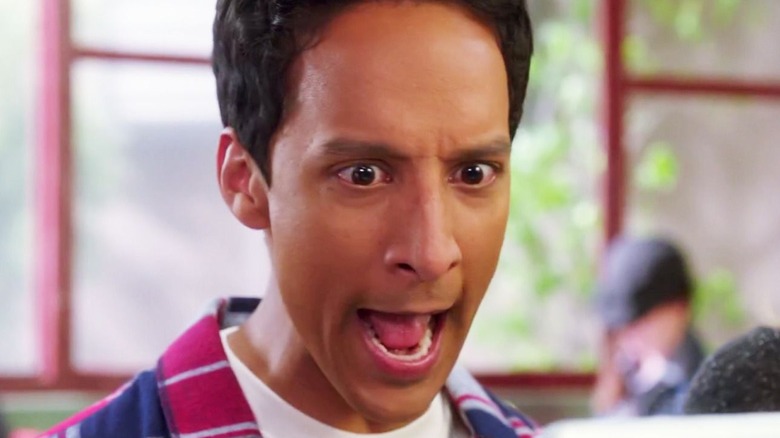 NBC
It's not millennials' answer to "Cheers," because that's clearly "The Office." It's also not the millennial "Seinfeld," because that distinction belongs to "It's Always Sunny in Philadelphia." But gosh darn it, sitcom cult sensation "Community" is definitely the millennial generation's something. 
Appearing on NBC from 2009 to 2014, then managing a final season on Yahoo! Screen in 2015, "Community" documents various goings-on at Greendale Community College, a less-than-reputable academic institution located in Greendale County, Colorado. Specifically, the series focuses on an eclectic study group that usually includes ethically murky ex-lawyer Jeff Winger (Joel McHale), political activist and aspiring therapist Britta Perry (Gillian Jacobs), pop culture savant Abed Nadir (Danny Pudi), baked goods aficionado and devout Christian Shirley Bennett (Yvette Nicole Brown), horrible old man Pierce Hawthorne (Chevy Chase), recovering Adderall addict Annie Edison (Alison Brie), and former high school football star Troy Barnes (Donald Glover). Plagued by comparatively low ratings and all kinds of behind-the-scenes upheaval, "Community" evolved into one of the comedy staples of its generation. It's a thinking-person's comfort food show, and a solid binge-watch option for folks in the mood for light, low-stakes, feel-good TV ... as long as it doesn't feel too good. 
If you've already watched "Community," however, you're probably on the hunt for something else with which to stuff your eyeballs. What other shows capture its unique blend of emotion, cynicism, and biting commentary? We've got some ideas. These are the comedy shows fans of "Community" need to watch.
Rick and Morty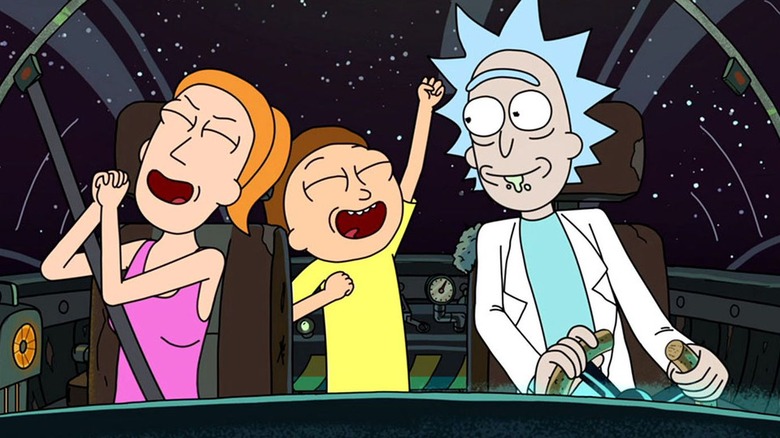 Adult Swim
After "Community" ran its course, creator Dan Harmon joined forces with Justin Roiland to unleash the absurdist sci-fi neo-classic that is "Rick and Morty" upon an unprepared society. There are plenty of obvious differences between "Rick and Morty" and "Community," but the shows' similarities extend beyond their shared talent. Rick Sanchez and Jeff Winger both cope with raging narcissism in destructive, solipsistic, occasionally poignant ways. The preoccupation with movie and TV references "Community" channels through Abed is baked into the very foundation of "Rick and Morty" — the titular duo sure does resemble the main characters from 1985's "Back to The Future," after all. And just like the study group does in "Community," the Smith family tends to sit together around a table riffing on each other's foibles until the action of the day commences.
If you prefer the idea of post-"Community" Harmon undiluted by fantastical elements and broadcast directly into your earbuds, however, Harmon's celebrated "Harmontown" podcast might be more your speed.
The Sarah Silverman Program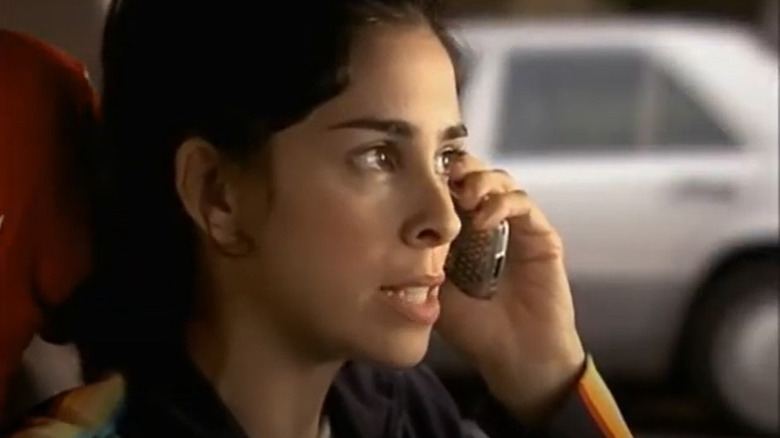 Comedy Central/YouTube
Darn Harmon co-created both "The Sarah Silverman Program" and "Community," and eventually got fired from both jobs. Harmon was deep-sixed from "Community" because of not-so-great ratings, among other reasons, though he was eventually brought back on board. While Comedy Central recommended Harmon and regular collaborator Rob Schrab to Silverman, who was assembling a team for her cable series, Harmon was ultimately axed. As the man himself put it (via Uproxx), he envisioned himself as Larry David to Silverman's Jerry Seinfeld. In response, Silverman quickly found herself envisioning Harmon working on a different television show. 
Harmon was long gone before production wrapped on the initial six episodes of "The Sarah Silverman Program," which aired in 2007. However, there's still some distinct "Community"-ish energy bouncing around the series. It's a quirky, deranged, frequently gross, and occasionally bafflingly misguided canister of post-"Chappelle's Show" mid-'00s late-night cable absurdity. Credit for the Greendale-esque humor should likely also go to Schrab, who Silverman did not fire, and went on to direct 10 episodes of "Community." Regardless of who is responsible for what, however, what's clear is that "The Sarah Silverman Program" remains a clever and caustic comedy.
The IT Crowd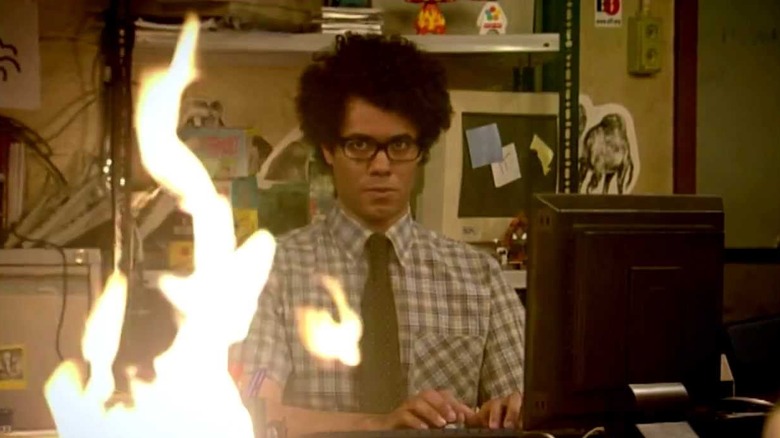 Channel 4
If you like your half-hour ensemble comedies nerdy yet accessible, "The IT Crowd" might be your jam. Irreverent slob Roy (Chris O'Dowd), well-meaning but socially maladjusted Moss (Richard Ayoade), and computer-illiterate manager Jen (Katherine Parkinson) dwell in the information technology department of Reynholm Industries. Trust us — it's a million times funnier than the premise makes it sound. "The IT Crowd" spans four seasons, which aired from 2006 to 2010, and a double-length special, which hit screens in 2013. The latter three seasons also feature Matt Berry in a legend-making performance as inept corporate scion Douglas Reynholm.
"The IT Crowd" also boasts a direct, ironic, and utterly brutal "Community" connection. Buoyed by the success of "The Office," NBC believed an American version of "The IT Crowd" might be able to follow the same trajectory. The ill-conceived 2007 pilot episode of the American "IT Crowd" is the result (via Huffington Post). In this attempt at a reboot that absolutely no one wanted, the role of Roy is played by Joel McHale. Had the project been picked up for more episodes, McHale probably wouldn't have had room in his schedule for Jeff Winger, and history as we know it would have been altered forever.
Strangers With Candy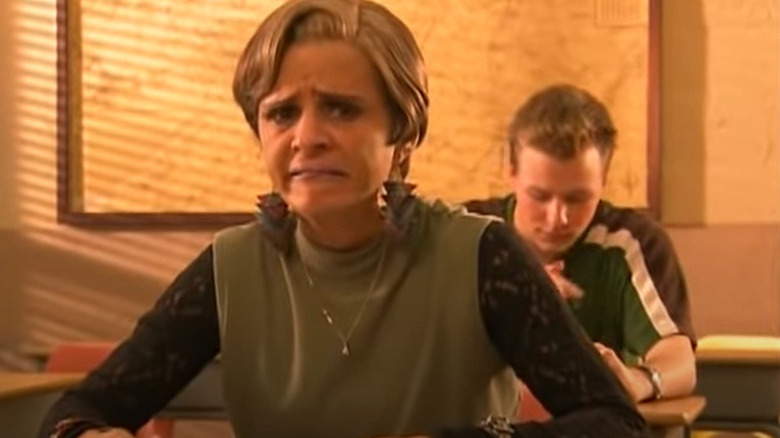 Comedy Central/YouTube
Kind of like Jeff Winger, Jerri Blank (Amy Sedaris) returns to school after her adult life completely falls apart. But while Jeff just gets caught lying about his nonexistent law degree, Jerri must start over as a high school freshman after wasting decades on utterly lawless nihilism and debauchery.  Much of "Community" centers around Jeff's slow accumulation of humility, but on the surreal and savage "Strangers With Candy," Jerri doesn't learn lessons — she spreads her madness to the helpless faculty and students of Flatpoint High. 
Basically, if you enjoy "Community" but find it a little too uplifting and sentimental, we recommend all three seasons of "Strangers With Candy," which smashed the airwaves at the close of the 1990s. Keep in mind, late-night cable television from the era doesn't always align with our modern sensibilities. While the humor on "Strangers with Candy" doesn't punch down, let's just say if something like "South Park" offends you, "Strangers With Candy" might not be your bag.
Atlanta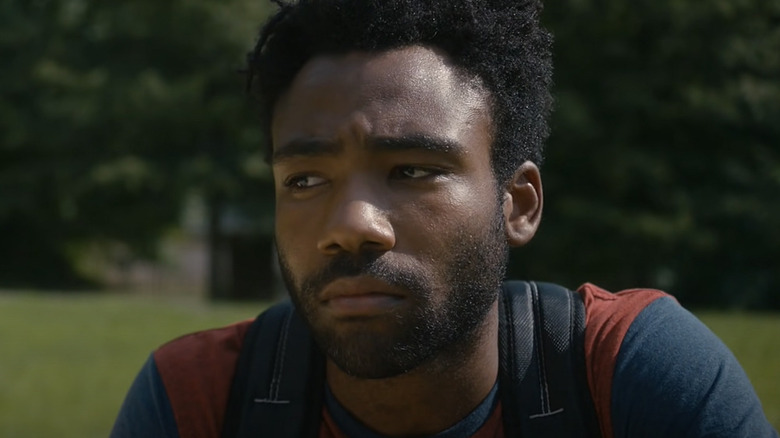 FX/YouTube
We recognize it might seem like a stretch to suggest FX's "Atlanta" is similar to "Community" in any regard beyond Donald Glover's presence on both programs. But if you appreciate television that treats its audience as though it's relatively smart — and especially if you like "Community" and "Twin Peaks" — "Atlanta" should be at the top of your "things to watch" list.
Intelligent but wishy-washy Earn (Glover) is struggling to keep his life together when he finagles his way into managing his cousin Alfred's (Brian Tyree Henry) ascendant rap career. After that, Earn still struggles to keep his life together, it's simply that "life" suddenly has a much broader definition, and he's not quite as broke. We can say "Atlanta" is about a group of friends and relatives — including Darius (Lakeith Stanfield), who might be the best character on television — trying to make the best of the music industry. We could also be less superficial and say "Atlanta" is about the American dream. But we should probably be honest and say it's about a whole lot of stuff, and that it tackles it all with panache.
GLOW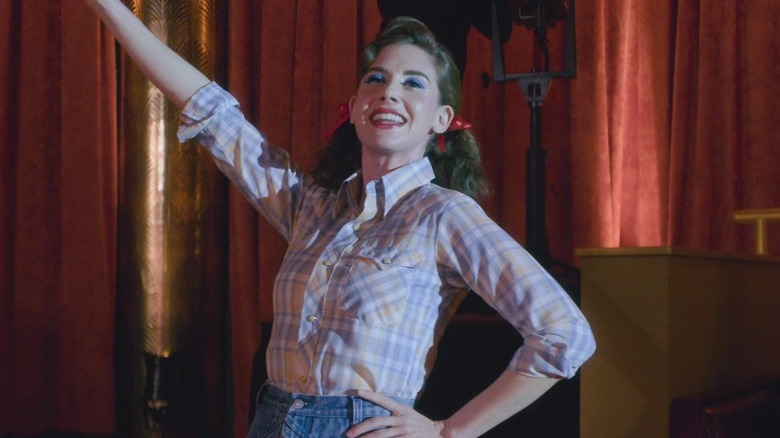 Netflix
Not only does Netflix's "GLOW" co-star Alison Brie, just like "Community," it was also canceled before its time. All will be suboptimal until Netflix delivers the final season it once assured us it would, before execs put the kibosh on Season 4 (via Deadline) mid-production in early 2020. In an era when television revivals are commonplace, "GLOW" fans continue to hold out hope. As Brie memorably told The Fourth Wall podcast, however, "don't hold your breath" for a finale any time soon.
Why should you watch a show without a proper ending? Because it's fantastic, basically. "GLOW" and "Community" are both about unlikely, non-biological, and highly imperfect kinsmen who must clumsily find their bearings in a hostile world. But while the two programs have similar cores, there are oodles of differences to keep things interesting. Unlike "Community," "GLOW" has a majority female cast, takes place in the 1980s, sticks to generally-accepted parameters of reality, and revolves around professional wrestling. We're a little shocked to realize that Marc Maron never makes a cameo or guest appearance on "Community," but fans of the sitcom will doubtlessly love his turn as the sleazy Sam Sylvia, director of the in-universe "GLOW" program.
Love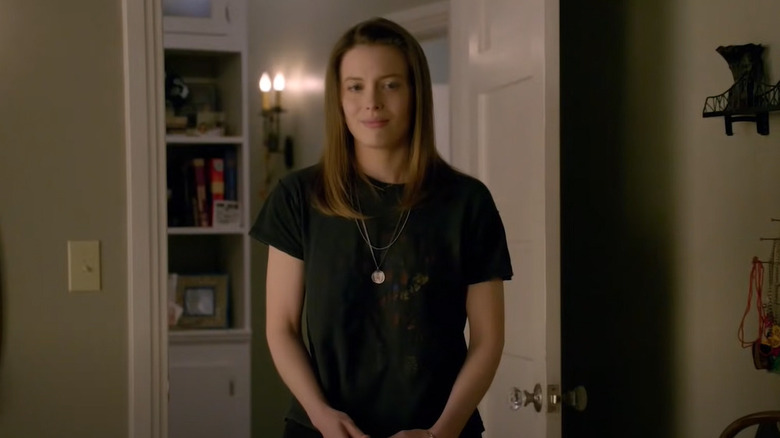 Netflix/YouTube
As much as we like 2017's "DuckTales," we don't have room to list every noteworthy project the "Community" cast has participated in following the conclusion of their time at Greendale. But if you'd very much like to see an alternate timeline where Jeff and Britta have a daughter — or possibly a hybrid clone that combines their personalities — who grows up to be a Los Angeles radio station programmer somehow also played by Gillian Jacobs, Judd Apatow's Netflix original series "Love" is about as close as you can get to that dream. 
Despite their personality faults and prior relationship issues, Mickey (Jacobs) couples up with affable geek Gus Cruikshank (Paul Rust). If you read the name "Judd Apatow" and thought to yourself something akin to, "I dislike many of his films, therefore I doubt I'll enjoy this," don't be so certain. The arguably hammy elements of Apatow's feature-length filmography are pared down here, in favor of raw mundanity and emotional complexity you're unlikely to see in any production that can fit Seth Rogen into its budget. The energy of "Love" is a little more "Freaks and Geeks," or perhaps even HBO's "Girls," than it is "The 40 Year-Old Virgin."
The Guild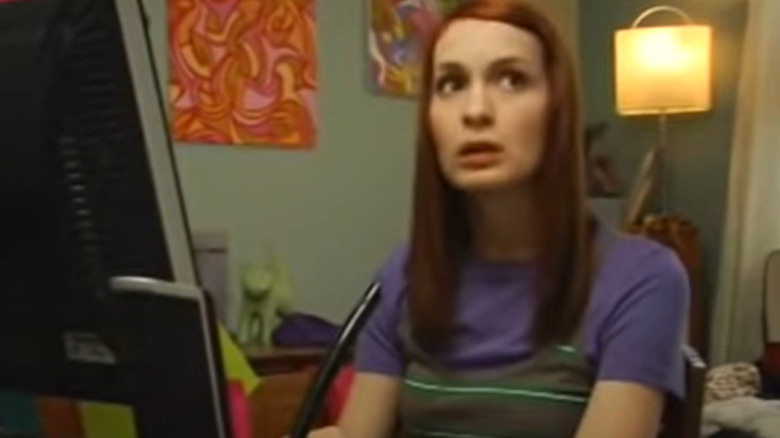 YouTube
"The Guild," a pioneering web series that ran from 2007 to 2013, took a swipe at making nerd-hood cool a few years ahead of Abed's rise to prominence. Over the course of six seasons, "The Guild" documents the trials and tribulations of intensely dedicated "World of Warcraft" players — oops, we mean intensely dedicated players of "The Game." Today, "The Guild" feels very much like a product of its era ... which happens to be the same era that brought us "Community." 
On "The Guild," the internet is still depicted as a largely friendly place. Widespread discussion of online harassment has not yet happened, video game streaming doesn't exist yet, and MMORPG addiction is depicted as cute and quirky, instead of a potential cause for alarm. It follows a group of weirdos who help each other out of scraps. Picture "Community," except with a fraction of the budget and way more gamer references, and that's pretty much the deal here. Is it a little strange to watch nowadays? Yes. But is its optimism also somewhat pleasant to immerse one's self in for an afternoon or three? Also yes.
Party Down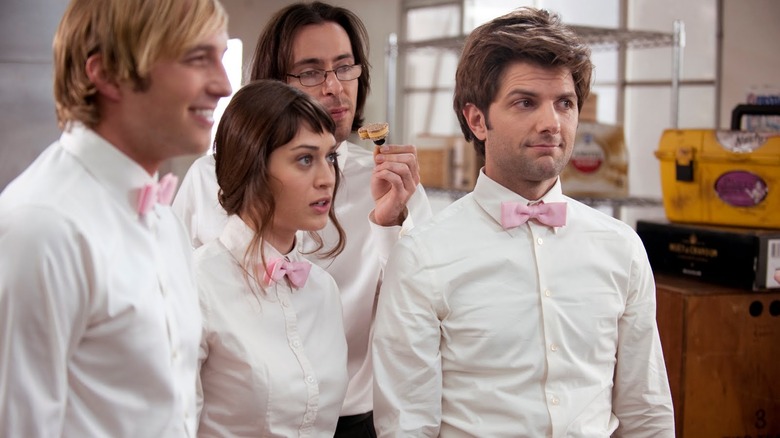 Starz
What do you get when you gather a handful of comedy luminaries and charge them with putting A+ effort into a series appearing on a lesser-known premium cable network of the late '00s? Some cutting, brilliant, and unique like 2009's "Party Down." The show's splendid 20 episodes follow a group of Hollywood caterers as they chase a (theoretically) more comfortable and validating career in showbiz.    
Like "Community," "Party Down" is an ensemble half-hour endeavor serving up good-natured irreverence. But while "Community" transitioned its cast from recognizable television actors into bonafide celebrities (except for Chevy Chase, who was already famous), "Party Down" is the show a number of actors worked on right before they snagged the gig that made them stars. Most prominent among that number is Adam Scott, who went on to make a splash on "Parks and Recreation," and Jane Lynch, who shot to mainstream visibility on "Glee."
If you enjoy the two existing seasons of "Party Down" and end up hungering for more, the universe is a step or two ahead of you: A revival is on its way (via The Hollywood Reporter).
Spaced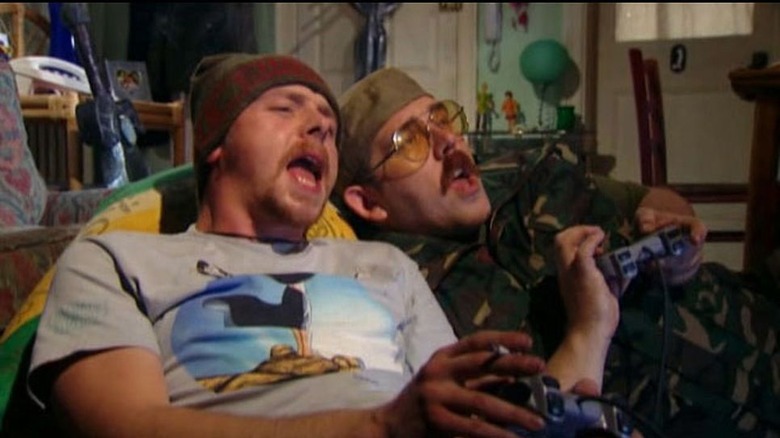 Channel 4
Comprised of a mere two seasons that aired in 1999 and 2001, "Spaced" is the type of television landmark that can prompt even the most jaded TV fan into exclaiming, "How the heck have I never seen this before?" Directed by Edgar Wright and co-created by stars Simon Pegg and Jessica Hynes, "Spaced" tells the story of aspiring comic book artist Tim Bisley (Pegg) and journalistic hopeful Daisy Steiner (Hynes), both representatives of Generation X, the cohort that came of age around the time MTV stopped playing music videos. 
Tim and Daisy only met two weeks prior, but they must pretend to be a long-established  couple if they have any chance of moving into a halfway decent apartment. It's a show about fake romance, much in the same way 2004's "Shaun of the Dead," which sparked Wright and Pegg's mega-fame a few years later, is a film about zombies. What this means is that technically, "Spaced" is about fake romance, but it's also a bit more complicated than that — in a broader sense, it's about weirdos and nerds attempting to find their path in life. Sound like a show about community college misfits you've heard of, perhaps?
Reservation Dogs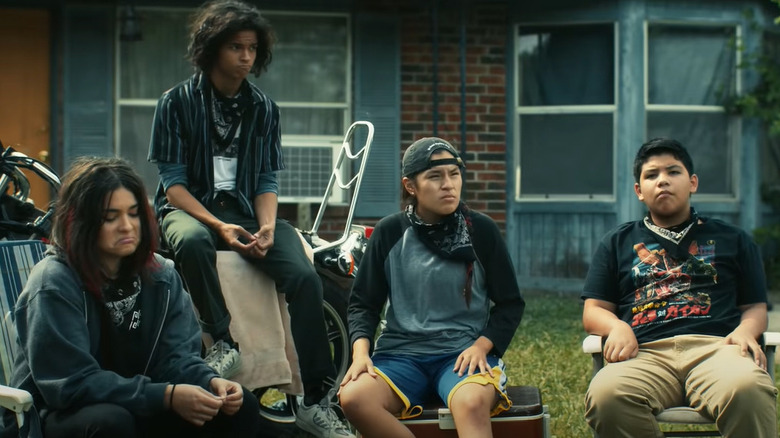 FX/Hulu/YouTube
Of all the entries on this list, "Reservation Dogs" might have the fewest superficial elements in common with "Community." But the energy and sensibilities on display in the rural Oklahoma "Reservation Dogs" inhabits feel intriguingly close to the underlying vibe of Greendale Community College. 
The titular Rez Dogs are four wayward Native American teens attempting to cope with the loss of a mutual friend a year prior to the start of the show. This reluctant petty crime syndicate runs on aspirations of fleeing the reservation and traveling westward. Not unlike the study group, the Rez Dogs do their fare share of scaping ahead for a better existence, even if they aren't necessarily certain what that actually looks like. Similarly, at this juncture, it's a little premature for us to behave like we know what "Reservation Dogs" will become: The Taika Waititi and Sterlin Harjo co-production is still in its infancy. What we do know, however, is that this introspective and darkly funny series is something special and worth just about anyone's time.
What We Do In The Shadows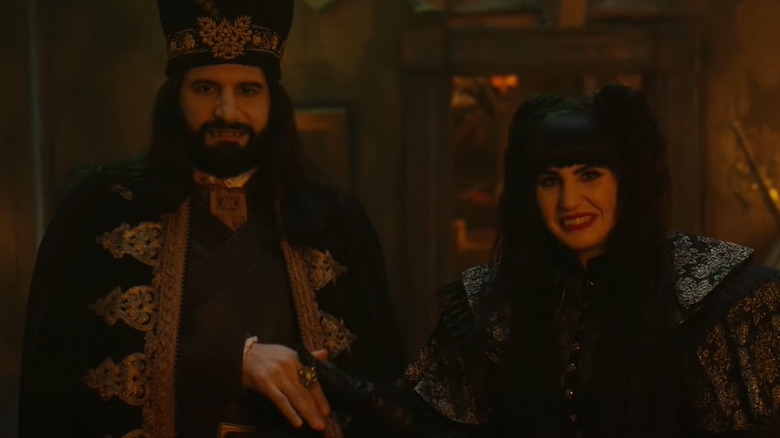 FX/YouTube
If you like "Community" because stories about found families of dysfunctional outsiders pooling their efforts toward shared goals appeals to you, then you should consider watching FX's "What We Do In The Shadows" posthaste ... even though considerably more people die on it. But hey, what do you expect for a show about the undead?
Vampires frequently serve as fictional shorthand for all kinds of alienated and/or misanthropic segments of the population — they're terrible ex-boyfriends on "Buffy," addicts on "Angel," and everything from assault victims to tuberculosis sufferers in "Twilight."  On "What We Do in the Shadows," a TV spin-off of the 2014 Taika Waititi and Jemaine Clement film of the same name, Nandor (Kayvan Novak), Nadja (Natasia Demetriou), Laszlo (Matt Berry), and Colin Robinson (Mark Proksch) aren't even competent vampires, which makes them outsiders among outsiders. It also makes their show absolutely hysterical. "Vampires living in Staten Island" turns out to be exactly as great of a premise as it sounds.
Futurama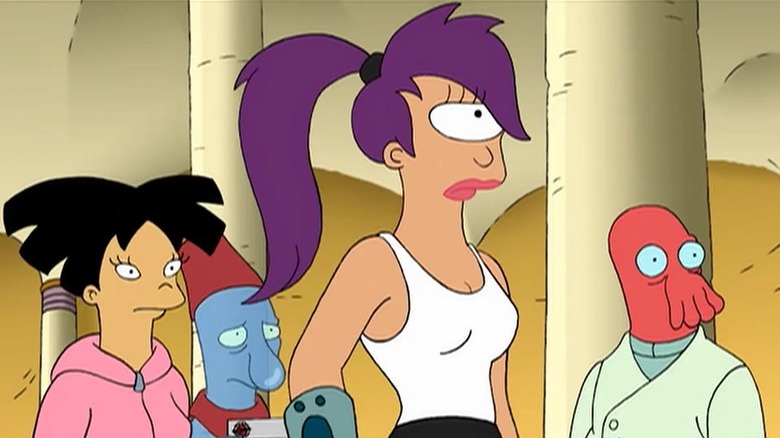 Fox
When it comes to iconoclastic sci-fi animation that lets us know it has a heart approximately once per season, Dan Harmon's "Rick and Morty" sometimes manages to outdo "Futurama." To add insult to injury, "Rick and Morty" appears highly unlikely to ever be canceled, a fate "Futurama" did not enjoy ... but which "Community" fans know all too well.
The Fox tenure of "Futurama" ended a few years before "Community" started. This feels pertinent, even if we assume a complete lack of direct creative influence. The eccentric folks of Planet Express reverently satirize genre tropes, which certainly prepared the universe for the same kinds of shenanigans happening at Greendale Community College. You might say "All My Circuits" walked so "Kickpuncher" could run ... as well as kick and punch.  
Admittedly, avid "Community" viewers are probably already aware of Matt Groening's second-most-famous creation. Then again, stranger things have happened, like paintball tournaments in campus hallways, horrifying new timelines set into motion by pizza delivery mishaps, and old men named Pierce bequeathing their friends canisters of, um, genetic material. Nothing as strange as a "Community" movie, though. That could never happen ... right?