If NCIS Star Pauley Perrette Hadn't Started Acting, She'd Be Doing This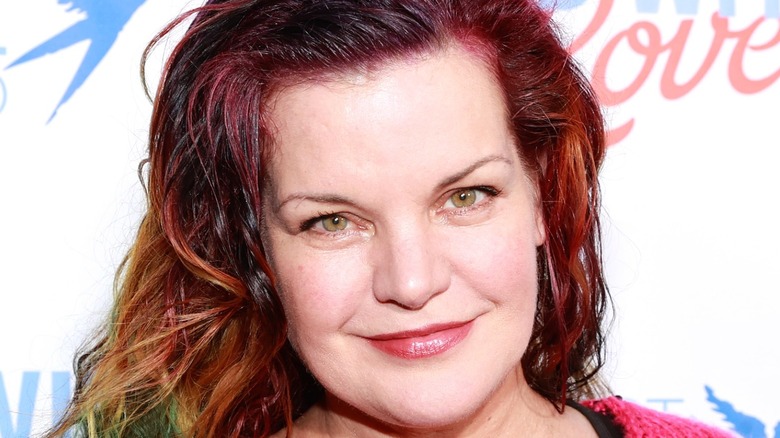 Emma McIntyre/Getty Images for Project Angel Food
Many people know Pauley Perrette for her role playing Abby Sciuto, the Chief Forensic Scientist for the Naval Criminal Investigative Service on CBS's show "NCIS." Abby is the one who always helps Special Agent Gibbs (Mark Harmon) and the rest of the team figure out the more peculiar and particular details of a case, with many of her findings being instrumental in catching the culprit. 
Perrette played Abby from Season 1 to Season 15, when the actress decided to leave for various reasons, one being some tension on set between her and Harmon. Despite the fact that Perrette is no longer on "NCIS," it's clear that her character made a lasting impact on the show. Along with that, "NCIS" remains the one show that allowed Perrette's passion for acting to flourish. While she went on to star in the sitcom "Broke" in 2020 — which was unfortunately cancelled after one season — Perrette saw herself as retired from acting after her time on "NCIS." In a 2020 tweet, Perrette stated that she only came back to acting for "Broke" because it was "important, beautiful," but that now she is officially done. 
Nowadays, Perrette remains outspoken about various issues, using her public platform, especially her Twitter, to bring attention to things like vaccination, rescuing animals, improving accessibility for people with disabilities, and more. But what would Perrette be doing right now if she hadn't gotten into acting? The answer might not be so surprising. 
Perrette would've pursued a career in law enforcement
CBS
While it's hard to say for sure what could've been if someone didn't go down the path that they did, Perrette has a pretty good idea of where she would be if she never got her big acting break on "NCIS." Back in 2012, Perrette spoke with Parade about her time on "NCIS" and her life growing up, revealing what she initially wanted to do as a career. One detail that some people might not know about Perrette is that she studied criminal science in undergrad, and as the interviewer at Parade points out, she began her master's degree in the subject before she started acting, although she never had the chance to go back and finish the program.
When asked directly if she could see herself working in that area were acting not in the picture, Perrette shared, "Oh yeah, I'm super-obsessed with law enforcement. I'm what you'd call a cop fan. I have so much respect for first responders. I get excited meeting police officers the way other people do meeting celebrities." While Perrette was able to transfer over that obsession for law enforcement to a career pretending to be someone working in the field on television, it's clear that were it not for acting, Perrette would probably be working in some sort of law enforcement position for real.