Pauley Perrette's Surprising Inspiration For Abby Sciuto On NCIS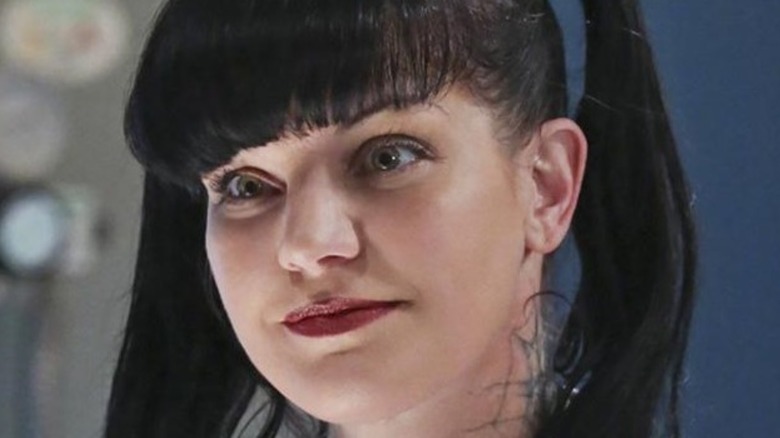 CBS
With her goth style and bubbly personality, "NCIS" favorite Abby Sciuto is one of a kind, and that's thanks in large part to the surprising inspiration actress Pauley Perrette drew on to craft the character's mannerisms. While she's no longer a part of the series, Abby was a constant presence for the first 15 seasons. And thanks to her quirkiness, she always stood out on the crime drama.
Since she was on the show for so long, Perrette's fans often assume she's just like Abby, but the actress wants to assure fans she has her own unique personality. "People who know me really well don't think that I'm like Abby at all," she told Studio 10 Australia in 2015 (via CheatSheet). "And people that don't know me, they're like, 'Oh, you're just like her.' And I'm like, 'not really.'"
But just because she and Abby are very different people that doesn't change how protective Perrette is of her character. She even risked her health to maintain the forensic scientist's black hair when she discovered she was allergic to the dye, according to CheatSheet. Her protectiveness over Abby likely stems at least in part from just how hard she worked to craft a believable character, which included drawing inspiration from her beloved dog. Yes, you read that right — Perrette modeled parts of Abby after one of her rescue pups.
Abby Sciuto wouldn't be nearly as unique without a little help from Pauley Perrette's dog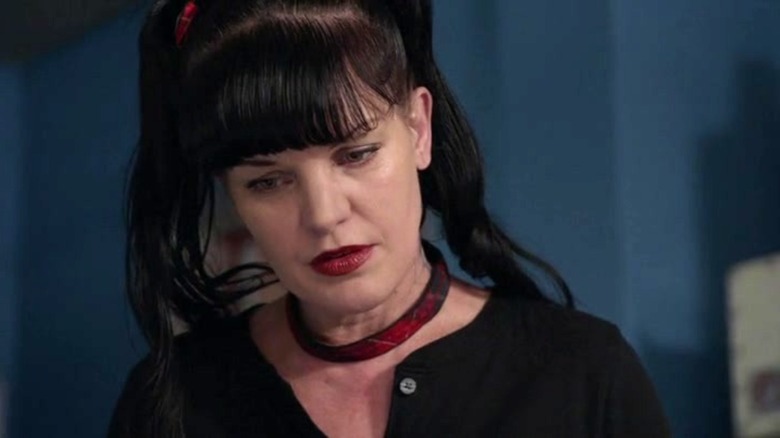 CBS
Pauley Perrette has long been passionate about adopting dogs, and like any good dog parent, she's also attentive to her pets' different personalities. When she landed the role of Abby on "NCIS," she had a rat terrier-Chihuahua mix named CeCe, who was a senior shelter dog. It seems her beloved pooch also had some unique mannerisms that fit Abby perfectly.
"When I first got this role I had this little dog," she explained to Wane.com. "Unfortunately, she has passed away. I had this little brain-damaged mutt named CeCe and I patterned everything Abby does after this dog. And if you know that when you watch the show it's pretty apparent, because Abby sits up and she goes from point to point with her head and she cocks her head, and everything was patterned completely after this little dog I had."
Without CeCe, Abby still would have been a goth queen, but the physicality of the character could have been completely different. Would Abby still be Abby without those thoughtful head cocks and perfect posture? Probably not.
As such, fans owe the late CeCe a debt of gratitude for being such an inspiration to Perrette when she was just starting out on "NCIS." Without her, Abby may not have been the same character fans know and love today.