The Worst Thing Kinsey Ever Did On Locke & Key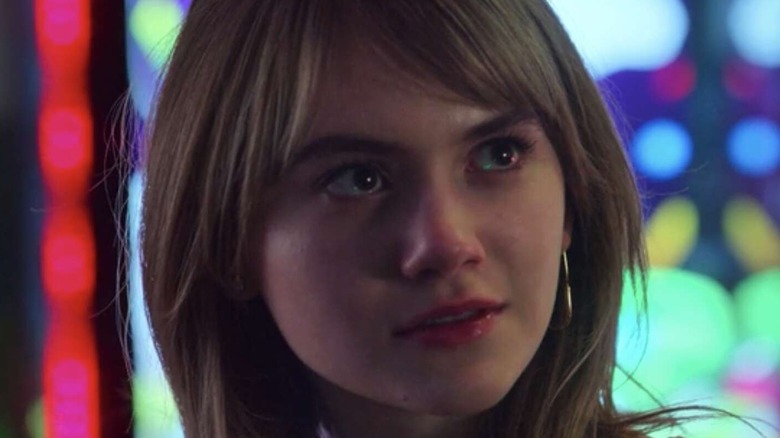 Netflix
Warning: Contains spoilers for "Locke & Key" on Netflix
There's no doubt that the characters in Netflix's hit original series "Locke & Key" have made their fair share of bad decisions. However, Kinsey Locke (Emilia Jones), sister of Tyler (Connor Jessup) and Bode (Jackson Robert Scott), did something pretty reckless that would have repercussions not only for herself but those around her. Kinsey is a conflicted person whose selfish choices end up causing more harm than good. These choices include Kinsey standing up a nice guy named Scot Cavendish (Petrice Jones) who was nothing but kind to her. She also led the Savini Squad to the sea caves even though she knew how dangerous it was. Fans can't help but sympathize with Kinsey despite the often frustrating decisions she makes throughout the show.
After a horrific family tragedy prompts the Lockes to move from Seattle, Washington, to Matheson, Massachusetts, and into their family home, the Locke children discover magical keys in the house that launch them into a terrifying, yet intriguing world beyond their wildest imaginations. Similar to Tyler, Kinsey hurts herself by consciously living with the guilt of her father, Rendell Locke (Bill Heck), being murdered. She partly blames his death on her being too cowardly to strike the killer, Sam Lesser (Thomas Mitchell Barnet), when she had the chance. If you thought this was bad, here's what could be the worst decision Kinsey ever made on "Locke & Key".
Kinsey released her fear into the real world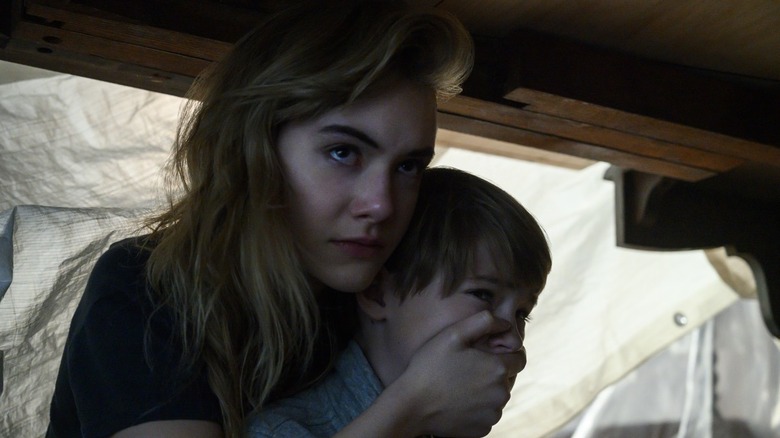 Netflix
Rendell's murder was a traumatic event for the entire family, particularly Kinsey. Ever since that day, her fear manifested itself in the form of a demon that looks exactly like her, which she got out of her head and eliminated using the Head Key. With Tyler's support, Kinsey was able to go inside her mind and explore her memories. She chose the day that her father died, releasing a physical representation of her fear into the actual world. The only problem was that in doing so, the demon went and attacked Eden Hawkins (Hallea Jones), Kinsey's worst enemy, harming her and then running away. Ironically, Kinsey becomes a bully after getting rid of her fear and plays a humiliating mean prank on Eden earlier in the season to get back at her.
The elimination of Kinsey's fear allowed her to be the most fearless and cool version of herself, at the cost of hurting others. And, not to mention, she becomes quite mean towards her mother, Nina (Darby Stanchfield). Although Kinsey felt more empowered after removing and facing her fear, it still remains out there in Matheson and most likely has the intent of hurting more people. It's possible that we will see the broader consequences of Kinsey's actions in Season 2 (via Decider), which is set to drop on Netflix in October of this year.