Meryl Streep's Highest-Grossing Movie Might Surprise You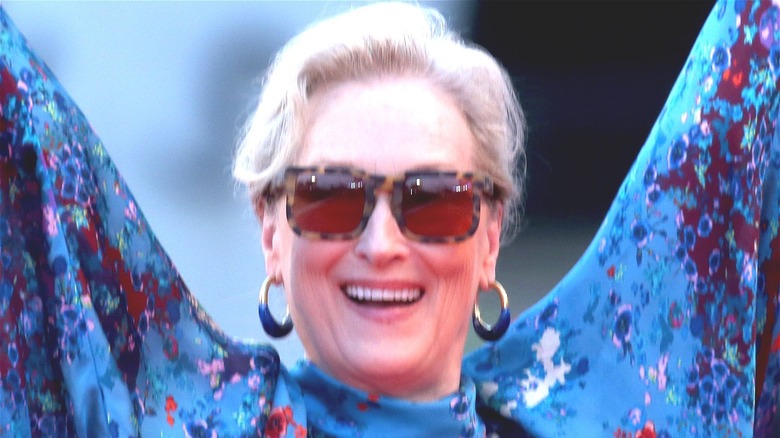 Franco Origlia/Getty Images
Meryl Streep is considered one of America's greatest living actresses, but do all those Oscars — three so far, out of a record-shattering 21 nominations — add up to box office gold? The answer: sometimes, yes. While she is not a consistent blockbuster performer like Samuel L. Jackson or Dwayne Johnson, Streep has appeared in a number of successful films, including 17 movies that have topped $100 million at the worldwide box office, according to The Numbers.  
Some of those massive hits are comedies, like 2006's "The Devil Wears Prada," which grossed $326 million globally, and "It's Complicated," which hit a worldwide total of $224 million in 2009. Other Streep successes are musicals like 2014's "Into the Woods," which took in an impressive $213 million. Occasionally, Streep stars in a sci-fi/fantasy flick that performs well, like 1992's "Death Becomes Her" ($149 million) or 2001's "A.I. Artificial Intelligence" which raked in $236 million.
But of course, many of her biggest hits are the heavyweight dramas with which Streep is so closely associated, like 2019's "Little Women" ($219 million), her Oscar-winning turn in 2011's "The Iron Lady" ($116 million), and 1985's Oscar winner for best picture, "Out of Africa" ($258 million). Yet none of these great films was her biggest hit. So what was Streep's highest-grossing movie?
Meryl Streep's top-grossing movies all have something surprising in common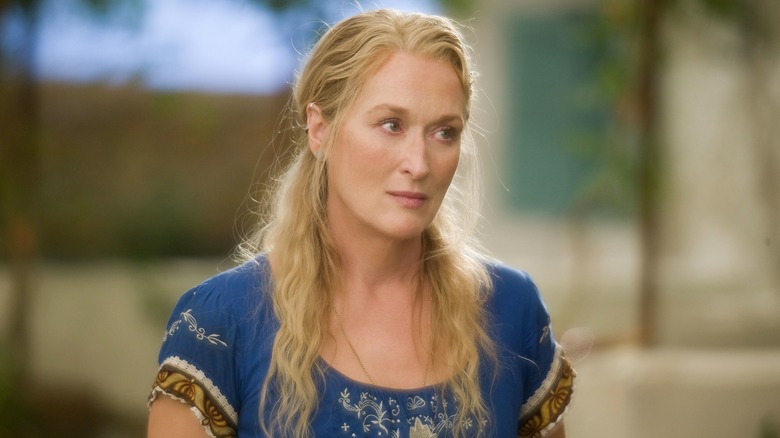 Universal Pictures
Fans the world over flipped for the 2008 musical romp "Mamma Mia!" That's right – while the ABBA-infused rom-com topped out at $144 million in North America, the movie exploded to a massive worldwide gross of $602 million, making it Streep's highest-grossing movie by a huge margin. In fact, the blockbuster beat the haul of Streep's second-highest-grossing film by about $208 million. That movie? It's the 2018 follow-up, "Mamma Mia! Here We Go Again." The actress, who had the lead role in the original, returned a decade later for just a quick cameo in the second "Mamma Mia," the only sequel to one of her original movies, but it was enough to power "Here We Go Again" to a worldwide take of $394 million — her second biggest number globally.
In third place is another sequel — although it's not a sequel to a movie that originally featured Streep. Perhaps that's because the original was made more than half a century before its follow-up. Streep plays Mary Poppins' zany cousin Topsy in the 2019 hit "Mary Poppins Returns," in which she memorably performs a madcap song and shines alongside star Emily Blunt. Despite hitting screens a staggering 55 years after the original, the return of the beloved magical nanny grossed an eye-popping $349 million at the worldwide box office. Its $172 million haul at the domestic box office makes "Mary Poppins Returns" Streep's highest-grossing hit at home in the U.S. You may be detecting a pattern here: It seems that, despite her well-earned reputation as a highly regarded dramatic actress, audiences most love Streep when she's singing.