The Surprising Role Meryl Streep Regrets Playing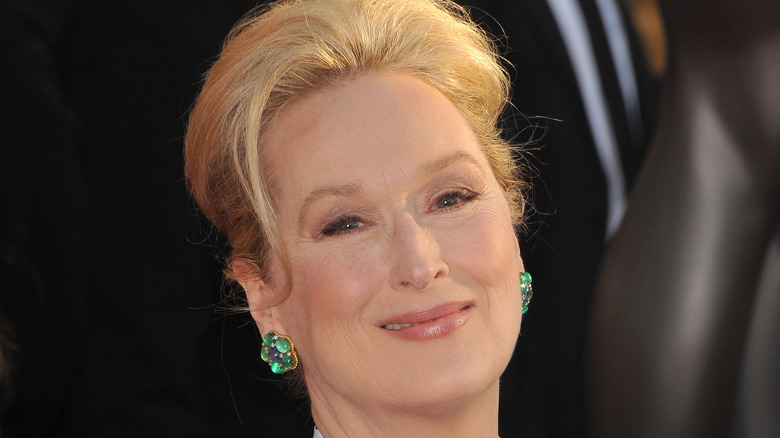 Featureflash Photo Agency/Shutterstock
Meryl Streep is regarded as one of the best living actors today — if not the best, especially if you're going by award nominations. Streep has a record 21 Academy Award nominations with three wins (via Time), as well as a record 32 Golden Globe nominations with eight wins.
Streep, who has been working as an actor since the late '70s, began her rise to stardom with her role in 1979's "Kramer vs. Kramer." The film earned her an Oscar for best supporting actress. Her second two wins were for 1982's "Sophie's Choice" and 2011's "The Iron Lady" — both of which were for best actress. In between these roles, she starred in films such as "Postcards from the Edge," "Adaptation.," and "August: Osage County."
The actress has also taken on a string of some of the most iconic roles in recent years — from the ruthless fashion media mogul Miranda Priestly in "The Devil Wears Prada" to the ABBA-singing Donna in "Mamma Mia." It should come as no surprise that, with nearly 100 acting credits to her name, this talented actress has at least one role in her lengthy career that she doesn't like.
Streep isn't satisfied with The French Lieutenant's Woman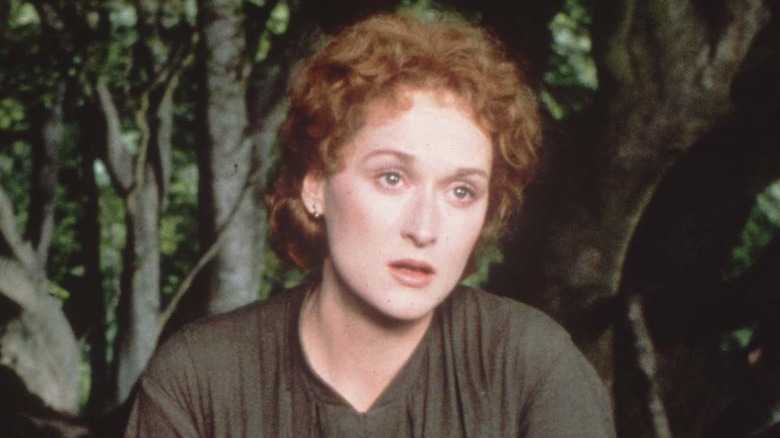 United Artists
While appearing on "The Graham Norton Show" in 2016, Streep was asked if there was one role where she wasn't satisfied with her performance. Without any hesitation, she responded, "Oh yeah!" At first reluctant to reveal which role she was thinking of, the seasoned actress eventually admitted to being dissatisfied with her performance in "The French Lieutenant's Woman." The 1981 film follows two actors, Anna (Streep) and Mike (Jeremy Irons), who star in a period piece about a forbidden romance between their characters. While filming, Anna and Mike — both in respective relationships — begin a passionate affair.
Streep continued, "I'm giving myself an out, but part of it was the structure of it. It was sort of artificial because I was the actress playing 'The French Lieutenant's Woman.' At the same time, I was an American actress playing a British woman." Mostly, she didn't feel fully connected to the role but admitted that her feelings about the part are probably due to it being one of her first acting gigs. "I was young and new at this," Streep said of her experience at the time. "I didn't feel like I was living it ... You always want to do something better after the fact." We're often our worst critics, but Streep fans know there is no role in her catalog she should scoff at.