Netflix's Hypnotic - What We Know So Far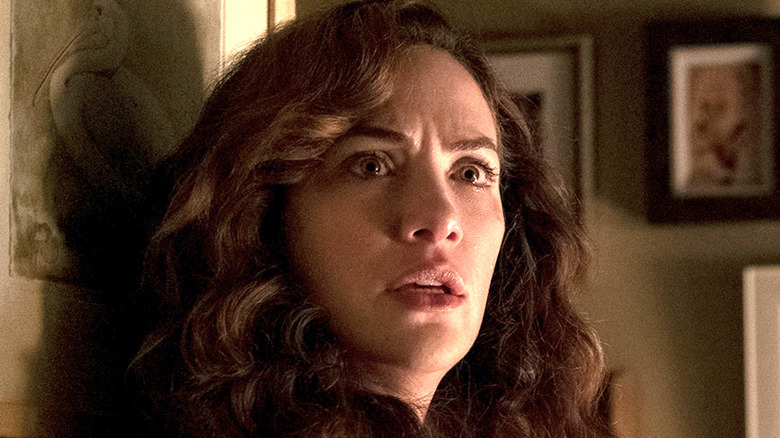 Netflix
While Netflix continually releases fantastic horror movies and television throughout the year, 2021's Halloween season offerings are definitely worth celebrating. Along with the release of the movie "Nightbooks," which comes out on September 15, 2021, there's also the Korean dystopian horror series "Squid Game" arriving on September 17, 2021, the second season of "Locke & Key" dropping sometime in October 2021, and a bunch of other exciting horror films and series coming soon. 
One of the lesser-known upcoming projects is a film called "Hypnotic," and it looks like it will be a tense psychological thriller. The movie stars Kate Siegel, who horror fans will recognize from her many past works in the genre, including the films "Hush" and "Oculus." Although you can probably guess what sort of story "Hypnotic" is by the title, Netflix is maintaining an air of mystery around the new project, with very little information about the movie out yet. 
For those excited about the upcoming horror movie, here's everything we know so far about Netflix's upcoming film "Hypnotic."
What is the release date for Hypnotic?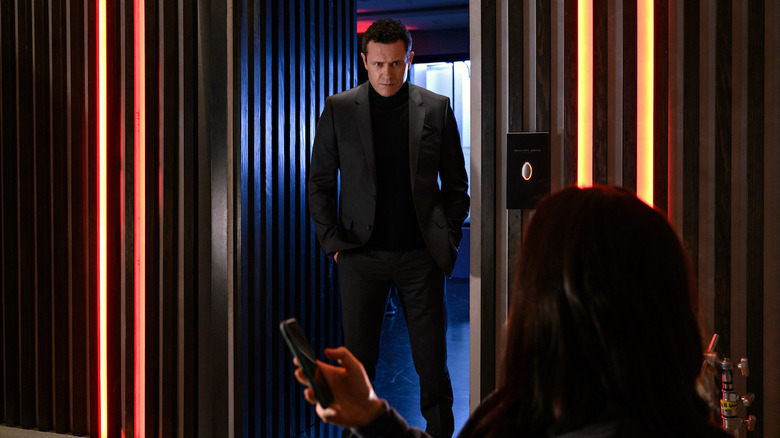 Eric Milner/Netflix
Netflix promised new releases every week this year, and the streaming platform has delivered. The new movie "Hypnotic" will be a part of the October additions, arriving just in time for Halloween, with a release date of Wednesday, October 27, 2021. Considering that there's only been a few pictures of "Hypnotic" released so far, people can also expect to see a trailer soon, along with other sneak peeks leading up to the film's release. 
Other Netflix Originals coming out in October this year include the Jake Gyllenhaal-starring crime thriller "Guilty" on October 1, 2021, which also features Paul Dano, Ethan Hawke, and Riley Keough, with Gyllenhaal playing a police dispatcher who receives a terrifying call. On the second of the month, the Margaret Qualley-led drama "Maid" will be released, followed by the slasher film "There's Someone Inside Your House," "You" Season 3, the movie "Night Teeth," and others coming out further into October.
Who is in the cast of Hypnotic?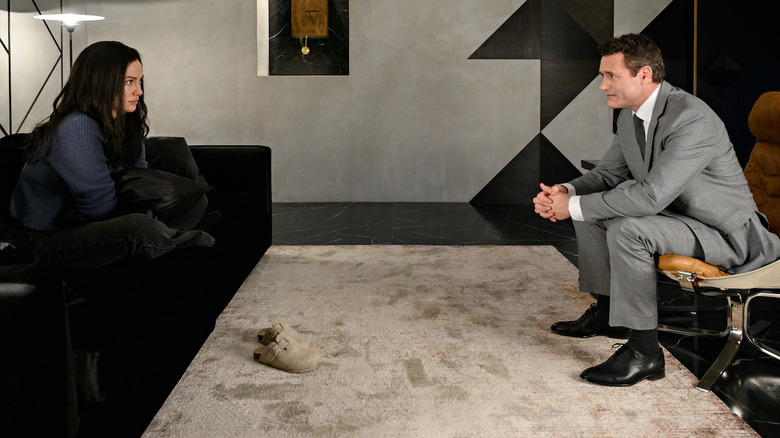 Eric Milner/Netflix
At the center of "Hypnotic" is Siegel as a woman named Jenn looking to improve her life. Along with her accomplished acting career on her own, Siegel is married to Mike Flanagan and together they've worked on many projects, including popular Netflix series "The Haunting of Hill House" and "The Haunting of Bly Manor." Before she stars in "Hypnotic," Siegel will appear in Flanagan's next Netflix project, the show "Midnight Mass, which comes out on September 24, 2021.
Alongside Siegel in "Hypnotic" will be Jason O'Mara, who you might've seen in shows like "Agents of S.H.I.E.L.D." and "The Man in the High Castle," playing the hypnotist that Jenn goes to for help, Dr. Collin Meade. According to the film's IMDb page, the movie also stars Dulé Hill as Rollins, Lucie Guest as Gina, Jaime M. Callica as Brian, Luc Roderique as Scott, and Darien Martin as Squad Leader, though there are no character descriptions provided. "Hypnotic" is written by Richard D'Ovidio and co-directed by Matt Angel and Suzanne Coote (Variety).
What is Netflix's Hypnotic about?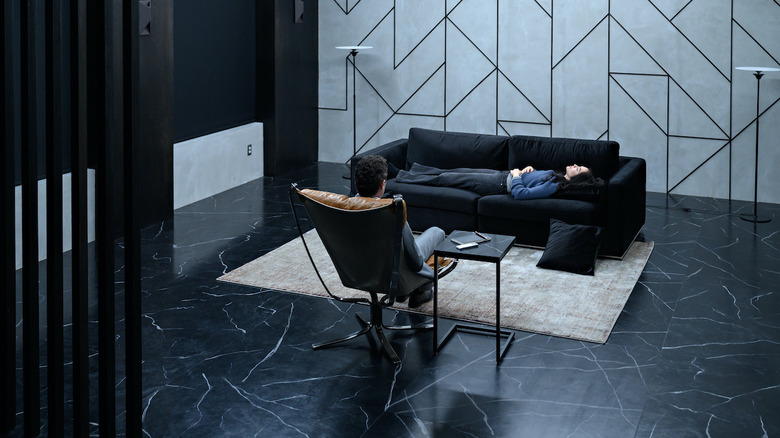 Eric Milner/Netflix
There isn't too much information out yet about the plot of the movie "Hypnotic." According to Netflix's official synopsis, the film is about "a young woman seeking self-improvement [who] enlists the help of a renowned hypnotist, but after a handful of intense sessions, soon discovers unexpected and deadly consequences." It's quite a simple yet unsettling summary. From this statement and the few officials first look photos released so far, it seems like some personal problem leads Jenn to seak out Dr. Meade, a hypnotist. 
Whether it has something to do with Jenn, Dr. Meade, or the hypnosis itself, something goes terribly wrong in the process. Oh, and the synopsis guarantees that death will be involved, so there's that. Aside from this, there isn't much else we know about "Hypnotic" yet. People eager to check out the movie should start developing some theories, while also keeping a close eye on Netflix to see when the streamer drops the first official trailer, revealing more about the upcoming thriller.