Andrew Garfield's Spider-Man: No Way Home Remarks Have Fans Scratching Their Heads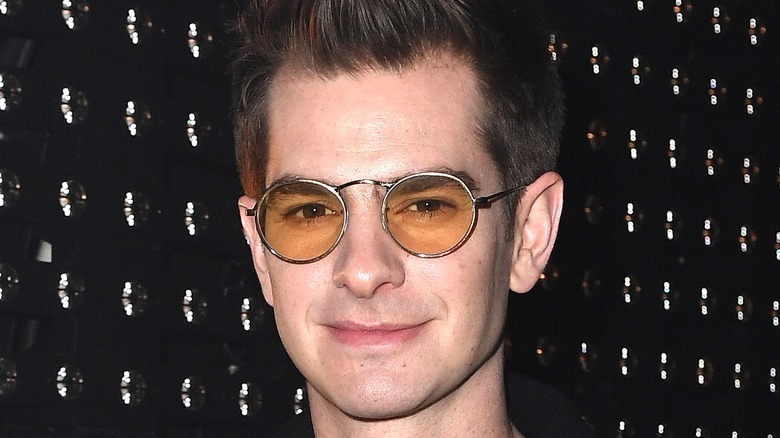 Jacopo Raule/Getty Images for Gucci
For quite some time, rumors have suggested that "Spider-Man: No Way Home" will bring former Peter Parker portrayers into the MCU. Tobey Maguire and Andrew Garfield both played the Web-Slinger in 2002's "Spider-Man" and 2012's "The Amazing Spider-Man," respectively. Now that the multiverse has been blown wide open, the likelihood looks better than ever for the actor's appearances in the upcoming film.
Definitely reprising their former Spidey-film role is Alfred Molina. The seasoned actor will return as Doc Ock, who fans met in "Spider-Man 2." He was one of the many adversaries Maguire's character faced in Sam Raimi's trilogy, which is giving fans further hope for his return as a variant of Spider-Man. Maguire hasn't yet spoken out about the rumors, but Garfield has. He debunked the rumors back in May when he appeared on Josh Horowitz's "Happy Sad Confused" podcast saying, "I can only speak on my own behalf, and maybe [Marvel] are preparing something, but the only thing I can say is, they have not called me." Garfield is now doubling down on those comments in a new interview — kind of.
Andrew Garfield is confusing Spider-Man fans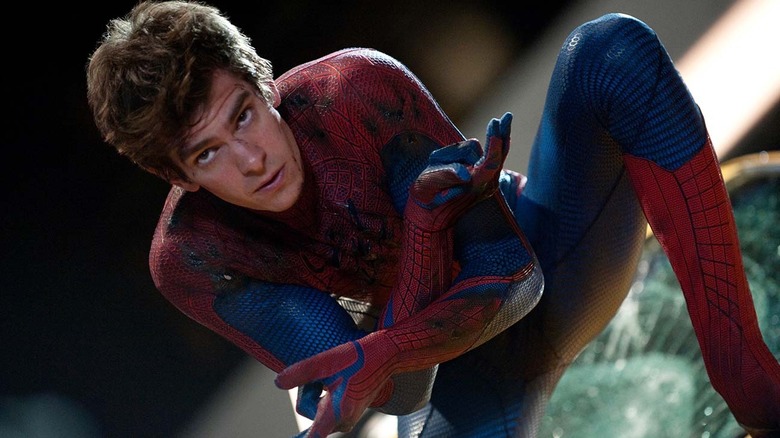 Sony Pictures
In a new interview with Variety, Andrew Garfield touched on the rumors plaguing him for a year now. The actor admitted he understands why the fans have been getting excited about the idea of him, Tobey Maguire, and Tom Holland starring alongside one another. As a fan of the genre, Garfield said it would be "f***ing cool" if Marvel Studios pulled it off.
"But it's important for me to say on the record that this is not something I'm aware I am involved in," he added. "But I know I'm not going to be able to say anything that will convince anyone that I don't know what's happening. No matter what I say, I'm f***ed. It's either going to be really disappointing for people, or it's going to be really exciting." Garfield's comments are rather interesting because, at first, he seems like he's debunking his role in "Spider-Man: No Way Home," but the end of his statement is where things seem iffy as he looks like he's trying to dance around the rumors.
All will be revealed this winter when the film lands in theaters on December 17.